7 Best Neighborhoods In Detroit For Singles And Young Professionals


VanLines Inc
Secure Storage
Easy Booking Process
Fully Trained Employees
GET QUOTE

Colonial Van Lines
Storage Services
Long-Distance Moves
Corporate Relocations
GET QUOTE

Moving APT
Available Nationwide
Award-Winning Movers
Extensive Vetting Process
GET QUOTE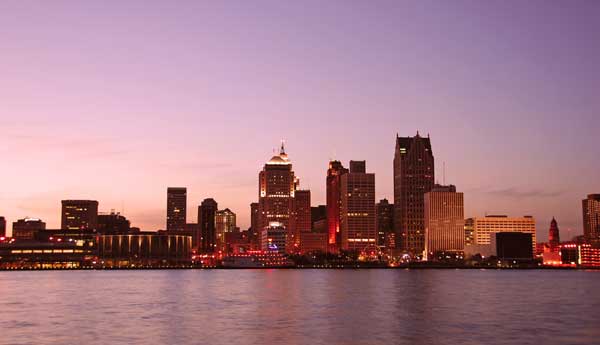 Detroit at one point was one of the leading cities in the country with a booming economy and ample job opportunities in many leading sectors. It's also popularly known as the automobile capital of the world and has the domestic auto industry primarily headquartered in the metro area of the city. Even though the city took a hit economically and filed for bankruptcy in 2013, it has successfully been able to get back up on its feet in the later years.
Today, you have many startups and the biggest employers in the country providing employment opportunities in Detroit. It's a great city to move to in case you're interested in starting off your professional career. You have all the amenities you'd need to get a head start and make progress. Plus, you also have many entertainment options that allow you to have fun and enjoy your time here. So, if you're looking forward to moving to Detroit in the near future, here's a list of some of the best neighborhoods in the city that offer you all the opportunities that you're possibly looking for.
Best Neighborhoods In Detroit For Singles And Young Professionals
Downtown Detroit
Downtown is definitely one of the more happening neighborhoods in the city of Detroit. From entertainment options to job opportunities, this neighborhood has everything. The houses here are going to be a bit on the expensive side of the scale, but it's worth it considering all the amenities you get here. The streets are always busy and you'll find food trucks on both sides of the street on most days. The community here is also very diverse along with some happening places to hang out.
Once you're done with your work, you can then go to one of the clubs, restaurants, or any place of your choice to rewind and have a good time. Downtown has all the action you need right there and you won't have to look for anything specifically. You can catch a game at the Ford Field or even go to a music event at St. Andrews Hall. Another great thing about moving here is that the transportation system in this neighborhood is better than anywhere else in the city. So this makes getting around really convenient for you.
Median Home Value: $649,800
Monthly Rent: $1,620
Median Household Income: $53,535
Woodbridge
Woodbridge is a popular neighborhood in Detroit located in its western regions. The job opportunities and outdoor activities are dynamic here which has appealed to a majority of singles and professionals moving to Detroit. This is one of the major reasons why people have been getting to this city and the affordability of living here just adds to the overall appeal as well. You'll have ample time to explore the city and engage in many of the activities that it houses.
The houses in this neighborhood have a fan base of their own. Dating to the 19th and early 20th-century architecture, the Victorian houses here are spacious and stunning. The visual arts here are one of the best in the country and there are ample job opportunities in the arts sector in Detroit. You'll have job opportunities in the production and IT sectors as well. Plus, there's always something that you can do here, like taking a stroll, going to the pubs, clubs, and restaurants, participating in the arts and culture events, and more.
Median Home Value: $272,340
Monthly Rent: $1,001
Median Household Income: $68,232
Midtown
Midtown is a neighborhood in Detroit located in the northwest region near Downtown. It's a neighborhood known for its cultural diversity and affordable living. The employment opportunities in the education sector here are in abundance. You have quality education as well as job opportunities here, which is one of the reasons why this neighborhood is popular among singles and professionals. Plus, the cost of living here is a bit affordable, thanks to the low-priced rentals and houses.
If you manage to get an apartment that is close to your workspace, you don't have to worry about the commute as this neighborhood has a great walkability score. That's one good thing about Midtown–it has everything you need located just a few minutes away from all of the residential areas. Walking is a common way to get around in the neighborhood and you don't necessarily need a car unless your job requires you to do so. The transportation system here is also one of the decent ones in all of the city.
Median Home Value: $482,540
Monthly Rent: $1,267
Median Household Income: $38,470
Palmer Woods
Palmer Woods is yet another old town in Detroit that has had a notable historical significance in the development of the city. Entering this neighborhood, you'll see tall trees on both sides of the roads alongside the Tudor revival-style houses. The greenery and these old homes are a major attraction among the public. Palmer Woods is ideal if you want a lowkey, secluded life but with all urban city amenities. It's the best of both worlds and you also have job opportunities and other outdoor amenities to indulge in.
In Palmer Woods, you have convenient access to shopping, clubs, and restaurants all across the neighborhood. For professionals who want to settle down, this neighborhood in Detroit is the ideal place to be in. It's the kind of neighborhood that has something for everyone, which makes settling here a good option. So if you're looking for an affordable neighborhood to settle in Detroit, Palmer Woods can definitely be the one for you.
Median Home Value: $700,400
Monthly Rent: $900
Median Household Income: $50,870
Corktown
Among Detroit's oldest neighborhoods is Corktown which follows the city's trail of old victorian style houses. These houses are very expensive and buying or renting can be a bit competitive here. Some old Irish businesses in Corktown are running even to this day, which generates ample job opportunities. Besides, the real estate market is also flourishing and that too provides employment opportunities here. It's also located just a bit towards the west of Downtown, so even if you get a job there, the transit from Corktown to Downtown Detroit is not going to be an issue.
This neighborhood was first inhabited by Irish immigrants in the mid-1800s. To date, it's one of the more culturally diverse neighborhoods in the city as the immigrants from other neighboring states and countries also started coming in. It's full of rich cultural and historical past that is loved by its residents and also celebrated. You have ample festivals that are celebrated throughout the year and you'll always find something fun to do here.
Median Home Value: $490,900
Monthly Rent: $2,217
Median Household Income: $62,235
Jefferson Avenue
Jefferson Avenue is a prominent working-class neighborhood in Detroit that provides you with plenty of opportunities. It's located in a prime spot alongside Lake Erie, the Detroit River, and Lake St. Clair which gives this neighborhood a very pleasant environment. All the green spaces in the city are very calming and you'll find trees on both sides of the roads here. The housing here is also reasonable which allows you to live a comfortable life.
Education, entertainment, hospitality, and law are some of the prominent industries that provide you with job opportunities. The University of Detroit Mercy College of Law is one of the biggest employers in this neighborhood. So if you're looking for a job in these industries, Jefferson Avenue is a neighborhood that could work well in your favor. The dynamic lifestyle here is apt for singles who are looking out to build their professional careers. You have everything you need – affordable housing, job opportunities, and a variety of things to enjoy here.
Median Home Value: $150,200
Monthly Rent: $1,960
Median Household Income: $31,505
Brush Park
Brush Park is a historical, urban neighborhood with a majority of the population comprising working professionals and singles. It's one of the best neighborhoods to live in Detroit and is located in Wayne County. It's an old neighborhood with prominent historical buildings spread across the streets. Most residents living here live in rentals and you have a decently priced real estate market in Brush Park. For a weekend getaway or some time off work, you have plenty of clubs, pubs, restaurants, eateries, malls, coffee shops, and parks that you can go to.
All of these are located in the same areas so you don't have to worry too much about bar hopping and exploring this neighborhood. It's one of the reasons why people here love Brush Park as a neighborhood. It has everything you need to have a balanced work and personal life. You also have plenty going on at all times and the nightlife is also pretty dynamic in that regard. Everything in Brush Park is walking distance away and you'll have no issue finding things to do as transit is extremely convenient here.
Median Home Value: $725,950
Monthly Rent: $1,850
Median Household Income: $53,700
Things To Look Out For Before Deciding To Move To Detroit
The economy in Detroit is going uphill and that opens an array of opportunities for young professionals. There are many new companies opening up and you'll get opportunities that will help you grow professionally.
Detroit is known for its art and culture scene. You'll see street art, murals, and the diversity in the forms of art in this city once you come to live here. It's going to be a fun time exploring the city and tracing its cultural landmarks.
The winters here are unpredictable and will take you some time to get used to. The severe cold weather requires you to prepare your house for the season.
The public school system in Detroit is not up to the mark. The schools here don't rank as high and the quality of education is not the best either. So families with kids won't have the best options with schools here.
The crime rates in this city are higher than the national average and that makes Detroit one of the most unsafe cities in Michigan. But these crimes tend to happen in low-income areas with low job opportunities, so just make sure to choose your neighborhood wisely.
Detroit suffers from a lack of public transportation unlike many other cities its size. Traveling from one point to another is going to be a tough job for you, so having your own car is preferable when you move here.
The poverty rate in the city is also on the higher end. But, the good point to this is that the government has been trying to get the situation under control each year.
The cost of living in Detroit is almost 3% lower than the national average according to Payscale. So, you'd be spending lower than average when you move to this city and that could come as a breather from the heavy expenses.
Detroit offers you an array of entertainment options that you can enjoy all year long. The city has dynamic nightlife, casinos, restaurants, parks, arenas, and more that you can explore and also enjoy.
Summing Up
As you can see, Detroit is a city that offers all kinds of job opportunities to young and budding as well as skilled and experienced professionals. Different neighborhoods have different kinds of opportunities available for you, so depending on the kind of jobs you need, you can pick and choose the desired neighborhood. Also, the higher education here is affordable, which is one other reason why singles have been moving here.
If the neighborhoods mentioned above spark an interest, make sure you check it out and see if that neighborhood would be worth it for you to move to. We hope this article helped you narrow down at least a few neighborhoods for your move to Detroit.
Also See: Top Moving Companies in Detroit | Top Affordable Movers in the US
FAQs On Best Neighborhoods In Detroit For Singles And Young Professionals
Where Do Young Professionals Live Near Detroit?
Some neighborhoods in Detroit where young professionals live are Downtown Detroit, Woodbridge, Midtown, Palmer Woods, and Jefferson Avenue. These are some of the prominent neighborhoods where you have great opportunities to explore your professional career.
Is Detroit A Good Place For Young Professionals?
Detroit in Michigan is a great place for young professionals to get a headstart in their careers. With opportunities to explore and build a strong community where the emphasis is given to creativity, Detroit is ideal. You can also refer to our article on Best U.S. Cities for Job Seekers.
Where Should I Live If I Work In Detroit?
If you've been looking for jobs in Detroit, you may want to explore Jefferson Avenue, Midtown, Corktown, and Pamer Woods. These neighborhoods have the most job opportunities along with an affordable cost of living and quality of life.