8 Best Neighborhoods In Columbus OH For Families


VanLines Inc
Secure Storage
Easy Booking Process
Fully Trained Employees
GET A QUOTE

Colonial Van Lines
Storage Services
Long-Distance Moves
Corporate Relocations
GET A QUOTE

Moving APT
Available Nationwide
Award-Winning Movers
Extensive Vetting Process
GET A QUOTE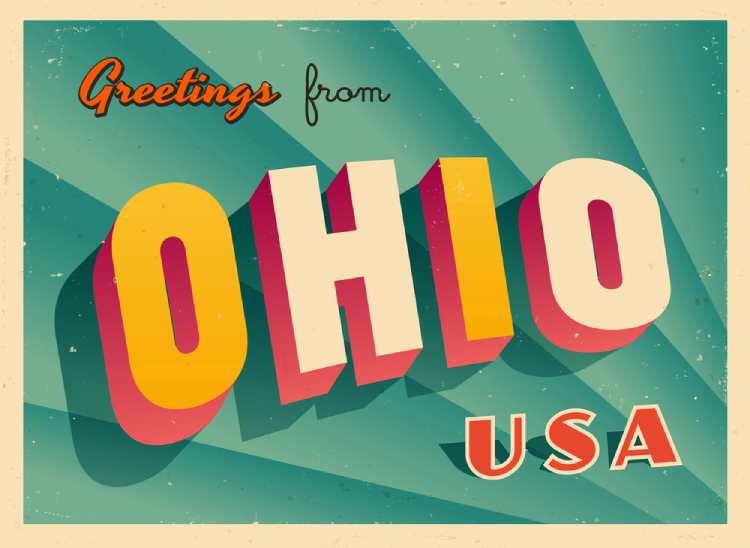 Ohio's capital city, Columbus, is one of America's slow hits. The so-called 'small town' in the 80s has now turned into the 'biggest small town of the U.S.' and offers all the necessary big city amenities and facilities. The city offers some of the most affordable living conditions with the overall cost of living being lower than the national average. Columbus's education is also a force to be reckoned with! The city houses the well-known Ohio State University and many good schools. One of Columbus' other big flexes is its robust and diverse economy.
The city's residents are known to be extremely friendly and community-driven. So, don't worry about moving to this new city and not having friends or family with you. Furthermore, the city boasts of its diversity with Black, Asian, Latin American, African, and a large population of European origins. Columbus is an LGBTQIA+-inclusive city, which definitely ups the city's rank on our charts. It has truly every necessity you'd need, recreation-wise; be it a prolific food scene, amazing craft beer breweries, or a sports haven for all the sports fans!
Columbus covers the majority of important needs for both families and young professionals planning to move to the city. But, looking for a suitable and comfortable neighborhood is extremely important. So, we bring you the best neighborhoods in Columbus that you should definitely have a look at!
Best Neighborhoods In Columbus OH For Families
Downtown Columbus
Downtown Columbus is on its path of revival after being a dead zone, in terms of development, for years. But, in the past few decades, this neighborhood and its properties have been brought under development, and builders are breathing new life into Downtown Columbus. It has turned into the biggest up-and-coming neighborhood in Columbus, with new businesses taking root here and the constant development of sleek apartments and high-rise condos sporting modern amenities. Downtown is the city's central business district, a political stronghold, and a cultural center. And this reflects in the neighborhood's overall vibe, which is business-meets-pleasure.
Downtown has turned into a cultural and entertainment center in the past few decades, and as a resident here, you would have no shortage of recreational opportunities. If you're an art buff, you'd be extremely pleased with the art galleries and museums located here. The neighborhood also has plenty of theaters, expansive parks, restaurants, and shopping centers. The Columbus Commons Park is a great place to visit, especially on the days when there are concerts and events held for the public. You can also walk down to the 145-year-old North Market for the best food, crafts, and goodies in the Midwest. Or you can walk down the riverside trail at sunset at the Scioto Greenway which is located near the neighborhood.
Median Home Value: $289,900
Monthly Rent: $1,280
Median Household Income: $64,368
Short North District
If you're looking for a hip, creative, and LGBTQIA+-friendly neighborhood, look no further than Short North District! This fast-paced artistic neighborhood is located to the northwest of downtown and is smack dab in between the Italian Village and Victorian Village. So, it would come as no surprise that this little neighborhood is full of character, diverse culture, and a vibrant, lively atmosphere. The famous High Street here is lined with tons of scrumptious eateries, quirky modern art galleries, colorful sidewalk murals, and trendy boutiques.
The eclectic vibe of Short North District attracts numerous millennials, young professionals, new families, and Gen Z residents. To add to its quirky modern charm, the houses in the neighborhood include converted industrial lofts, renovated condos, and units of multi-use spaces. But don't be quick to judge these houses based solely on their descriptions. These units and lofts have been renovated and decked up with all the modern amenities that you'd require. Short North houses Goodale Park where you can enjoy a stroll around the pond or sweat out your stress in a few tennis matches. And if you're a food lover or a craft beer enthusiast, then do visit the mind-blowing food joints and craft beer breweries located here to chill out during your day off!
Median Home Value: $362,250
Monthly Rent: $1,495
Median Household Income: $49,626
German Village
German Village is located just south of Downtown Columbus and across I-70. The neighborhood is filled with restored brick buildings that date back to the 1800s when German immigrants had settled in this part of the city. With old shops and businesses lining the neighborhood's streets, German Village exudes an old-world historic charm and is truly a beautiful place to live in. The neighborhood has a strong sense of culture, history, distinctive architecture, and quaint suburban vibe. With an amazing nightlife scene and close proximity to Downtown and the Brewery District, it definitely makes the list of popular spots for savvy professionals and younger residents.
You could explore more of the neighborhood by walking the Brickline to uncover this locale's history and treat yourself to the timeless photogenic charm of the brick buildings. You could also take your furry friend on hikes and walks around the winding park trails, or go bowling on the weekends. German Village has some hidden gems like the art crawl streets, the stunning winter lights display during the holiday season, and the German Village Walking Club that turns this neighborhood into an extraordinary locale.
Median Home Value: $648,500
Monthly Rent: $1,123
Median Household Income: $61,725
Clintonville
Clintonville is one of the most sought-after and top-notch neighborhoods in Columbus city. Located to the north of Downtown Columbus and owing to its close proximity to the University District – home to the Ohio State University – Clintonville is a popular hangout spot for young professionals and college students. The neighborhood sports a plethora of Tudor-style and Craftsman houses that you could consider. The neighborhood's identity comprises the independent local shops, and eclectic eateries, which gives it a more intimate and dense suburban feel. It's an ideal place for raising families due to its spacious homes, good schools, and nearby outdoor spaces and parks.
Clintonville is a picturesque neighborhood because it runs along the riverfront and has numerous lush parks on either side. This gives residents plenty of green space and waterfront views for a peaceful evening stroll and to unwind from the hectic hustle-bustle of work. Other than this, Clintonville also offers its residents the opportunity to hike through one of the six natural glacier ravines. So, if you're an outdoor enthusiast, you'd be well-occupied in Clintonville. The neighborhood also has old-school vinyl record and vintage poster shops, swanky brunch spots, and beautiful art galleries. It's also close to the Ohio Stadium and Billy Ireland Cartoon Museum – which are must-visit destinations!
Median Home Value: $379,000
Monthly Rent: $1,195
Median Household Income: $66,582
See Also: Best Neighborhoods in Columbus, OH for Singles and Young Professionals
Bexley
Bexley is located east of Downtown Columbus and is a well-known suburb whose history dates back to the 1800s. The wealthy townsmen of old-time Columbus built their country homes and estates where they would spend their summers. The neighborhood has now turned into a bonafide town, albeit a small one, but it's the small-town charm and picturesque suburban setting that brings numerous families and young professionals flocking here, especially those who wish to have some quiet time away from the noisy city center. To add to this family-friendly neighborhood's rankings, Bexley had some of the best schools in the city. No wonder this neighborhood is a top choice for families.
Bexley exudes a quaint suburban allure with canopied tree-lined streets and its variety in housing styles. Whether you wish to live in a ranch-style home or a charming Tudor-style home, whether you're looking for townhomes, large multi-bedroom apartments, or historic Victorian-style homes; Bexley has them all! As a resident of Bexley, you can take advantage of the numerous well-maintained parks, or stroll around Main Street, which is the neighborhood's commercial corridor. You'll find several shopping options, local cafes, amazing restaurants, bakeries, and dessert corners to satisfy your food cravings!
Median Home Value: $529,463
Monthly Rent: $1,032
Median Household Income: $109,805
Upper Arlington
Upper Arlington is located on the northwestern side of Columbus city. It is bordered by some of the most sought-after neighborhoods like Grandview Heights, Bexley, Dublin, Hilliard, and Worthington. It is one of the most family-friendly and community-centric neighborhoods in Columbus. Upper Arlington has a plethora of cozy ranch-style houses, trendy condos, and new modern apartments to choose from. Furthermore, the neighborhood is a kind of city in its own right, with its own dedicated police and fire stations, along with a public library and its own school district.
Upper Arlington is ranked as one of the safest and wealthiest neighborhoods in the city, making it a hotspot for new families and retirees alike. It has a total of 23 outdoor parks, breathtaking art galleries, interesting landmarks, and other great Upper Attractions for all the recreation its residents might need. There are several playgrounds, tennis courts, softball fields, and walking and biking trails for both kids and adults to enjoy. Residents are seen playing a game of golf at the Scioto Country Club or going for a scenic nature walk through the Cardiff Woods Park. The neighborhood has plenty of great breakfast and brunch corners, fine dining restaurants, luxurious handcrafted jewelry, and other local stores, too.
Median Home Value: $590,791
Monthly Rent: $1,280
Median Household Income: $124,688
Old Towne East
Old Towne East is the city's oldest neighborhood and the residents here are very involved and protective when it comes to their neighborhood. So, if you're looking for a fierce community spirit, look no further than Old Towne East. This historic neighborhood that is turning into an up-and-coming residential hotspot has changed many times in its existence – from the beginning when it was an affluent neighborhood to its decline and now again to its rebirth. The neighborhood is full of beautiful and shaded tree-lined streets, pedestrian sidewalks, and an expansive collection of houses of diverse architectural styles – be it Victorian style, Queen Anne, Gothic Revival, Tudor, Craftsman, Italianate, or contemporary styles!
Old Towne East offers its residents various recreational amenities like parks, restaurants, bars, and more. You'll find residents cooling off the summer heat as they sip some of their favorite craft beers and cocktails, and children running around Blackburn Park or splashing around in the park pond. The neighborhood also has libraries, art galleries, museums, numerous schools, and universities, accessible by bike or foot. Furthermore, this affluent neighborhood boasts a diverse urban community and is transforming into a major residential hub for families, professionals, and students alike.
Median Home Value: $385,000
Monthly Rent: $725
Median Household Income: $40,559
Hilliard
Hilliard is one of Columbus city's top-rated suburban neighborhoods. If you don't wish to live in a super quiet, lost-from-the-world neighborhood, and instead are looking for jovial slow-paced days, then Hilliard should definitely be your pick. Hilliard boasts expansive greenspaces, outdoor scenic areas, and parklands that add to its picturesque charm. The housing prices in Hilliard range from affordable and budget-friendly condos to traditional family homes. With some really good schools in the mix, Hilliard is a huge hit among new families.
But that's not all that Hilliard has to offer to its residents. Residents can find a plethora of things to do, whether it is strolling through parks and natural spaces, exploring hiking trails, or enjoying a run with your pet pal at the Heritage Trail Dog Park. To add to this, Hilliard has numerous outdoor concerts and theater events during the summers, a collection of arcades, bowling alleys, a tennis court, and a golf course for all outdoor adventurers and sports lovers. If you live for food and food is all you can think about, then Hilliard also houses a variety of restaurants that serve different kinds of cuisines, charming little cafes, DORA bars, and incredible brunch spots!
Median Home Value: $337,778
Monthly Rent: $1,235
Median Household Income: $102,283
Things To Look Out For Before Deciding To Move To Columbus Ohio
If you're expecting to see beautiful sunny days ahead in your move to Columbus, you might be in for a rude awakening. Columbus is one of the top 10 cloudiest cities in the U.S. So, buck up for many such damp days during your stay in Columbus!
The weather of Columbus is a pro-con. It truly depends on how you see it. If you're anticipating extreme weather and fluctuating temperatures, then you wouldn't be too surprised. Columbus experiences all four distinct seasons. While the summers may not be too hot, they are definitely humid and you can expect to see sudden showers of rain throughout the year. So, make sure to keep an umbrella handy at all times!
Like every other major city, Columbus has its own traffic woes. And to add to this, Columbus has a bad track record in terms of safe drivers. Unfortunately, there have been several accidents due to bad drivers, so if you're behind the wheel, be alert and drive carefully.
A reason for the hike in traffic in Columbus is the lack of proper public transportation. While the city has numerous bus routes connecting various parts of the city, it is also the largest metropolitan city without a dedicated passenger rail.
Columbus may have a low cost of living, but the high tax rates compensate for this. The average property and sales tax rates of Columbus are higher than the national average. So, have some savings prepared before your move.
Summing Up
Whether you're moving locally or long distance, be sure to calculate your move size and enlist the services of professional moving companies if required. And before you prepare for your move, research well about your choice of neighborhood and if possible, visit the area to get a clearer understanding of where you'll be living. And finally, have a great move and a fantastic fresh start!
Also see: Moving to Ohio
FAQs On Best Neighborhoods In Columbus OH For Families
What Is Columbus, Ohio Known For?
Columbus is famous for its seamless blend of small-town charm and big-city amenities. It is known for having a young, hip, innovative vibe due to the booming art scene and tech industries in the area. And the city maintains its suburban feel, with beautiful architectural homes, quiet tree-lined streets, and an abundance of green spaces.
Is It Worth Moving To Columbus, Ohio?
Columbus offers the best of both worlds, with its small-town feel and big-city facilities and amenities. The capital city of Ohio has a diverse job market ranging from thriving small businesses to well-established tech companies. Columbus sports an affordable housing market and has a lower cost of living than most other major cities. It is a great city to live and work in.
Is Columbus, Ohio A Friendly City?
One of the major reasons that Columbus is known as the 'biggest small-town in the country' is due to the extremely friendly people and community-driven spirit. The city has a diverse population with various cultures and heritage residents and is also an LGBTQI+-inclusive community. So, you won't have any trouble establishing your social group while in Columbus!
Does Columbus, Ohio Get Tornadoes?
Typical to the Midwestern states of the U.S., Columbus, too, is subject to severe weather conditions like thunderstorms, hail showers, and, during certain months of the year, even tornadoes. Ohio State sees a decent amount of tornadoes throughout the year, but the highest number of tornadoes have been reported during the months from April to August.
See also: Top National Moving Companies in the USA