8 Best Neighborhoods In Boston For Families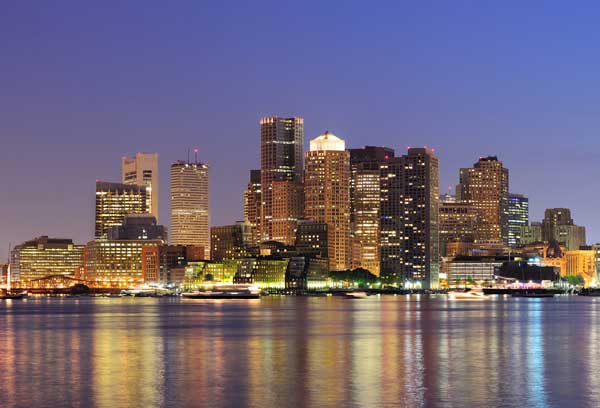 Living in an upscale neighborhood is a dream for many and if one can afford the high cost of living, things really do start to take a turn for the better. One such place which offers just that is the beautiful city in Massachusetts called Boston. Famous for its rich history, popular landmarks, and a booming economy, Boston really has everything you need. Known for the famous Fenway Park and its delicious baked beans, Boston is the perfect place to carve a home out of.
However, moving is easier said than done as it involves a lot of straining aspects including choosing a neighborhood that fits your budget and specifications. If you wish to move to this city with your family, the list below of the best neighborhoods in Boston for families should help you with just that.
8 Best Neighborhoods In Boston For Families
Charlestown
If you give us a 5-second deadline to choose the best neighborhood in Boston for your family, Charlestown would be our pick. The oldest neighborhood in Boston, Charlestown, is dotted with historic sites, museums, and parks that serve as great places to spend quality time with your family. Ranking among the top 5% of neighborhoods in Boston when it comes to walkability, an evening walk for the elderly here would be a good healthy habit to foster. Also, the plethora of high-quality health organizations here will only prolong their healthy ride.
As for kids, the neighborhood has a great combination of educational institutes and beautiful parks. Head to the Paul Revere Park and let your little ones run wild with their shenanigans while you lay down on the comfortable green grass for some much-needed shut-eye. Once you've charged up your energy, get a taste of the rich history here with a guided tour at the Boston National Historical Park. All that touring and sightseeing needs to be put on hold for you to rest and unwind at the end of the day and for that, you'll need a decent place to call home. However, know that this is one aspect you'll need to do a bit of planning and saving for as the housing rates in this neighborhood run pretty high.
Median Home Value: $850,000
Monthly Rent: $3,315
Median Household Income: $131,070
West Roxbury
Despite having all the wealth and fame in the world, the one thing Batman values the most is the safety and security of his loved ones. Though he can always take it upon himself to fight crime and try to protect the city single-handedly, in the real world, you don't have very many options in that aspect. For this reason, you'll need a safe neighborhood if you're planning a move with your family to Boston. West Roxbury is one such neighborhood that ranks well in the safety index as compared to other neighborhoods in the city.
Once you've ensured maximum safety for your family, the next step is to make sure that your kids get a quality education, and the top-rated schools in this neighborhood will take good care of that. Some of them are the Joyce Kilmer Upper School and the William Ohrenberger School. The Boston Public Library here is an amazing place to spend some quality time with your best friends – books! Lastly, the expansive Millennium Park in this neighborhood will be where you'll be spending the most amount of time. The Park includes picnic spots, sports fields, canoe launches, and multiple bike trails that make for a great outing for any day of the week.
The median house value in this neighborhood is a little expensive but you cannot put a price on safety, can you?
Median Home Value: $729,910
Monthly Rent: $2,300
Median Household Income: $117,090
East Boston
Yet another safe neighborhood in the city of Boston is East Boston. If we should paint you a picture using digits, know that the neighborhood is regarded as safer than about 70% of Boston neighborhoods. This is one of the many reasons that families choose to move to this neighborhood. In the majority of the places here, you'll see trees lined up at the side of the roads forming a beautiful, green welcome arch.
Another reason that makes this neighborhood a preferred choice is the affordable housing options here. It doesn't matter what the size of your family is, the spacious houses here will ensure that every member of the family has enough room to stretch their legs comfortably. (Wish we could say the same for certain airlines!) The neighborhood is also home to the famous Boston Logan Airport which will take care of all your domestic and international travel needs. The Piers Park in East Boston is nothing short of an aesthetic movie. So, if you're looking for a neighborhood that caters to all your needs at a price that is comparatively below Boston's median average, then East Boston is the place to be.
Median Home Value: $649,010
Monthly Rent: $2,810
Median Household Income: $63,380
Beacon Hill
Unless you have a peculiar dislike for good scenic views when you wake up, the picturesque neighborhood of Beacon Hill will interest you and your family quite a bit. Remember the stone-oriented architectural setting in Peaky Blinders? You'll get a load of that right here in Beacon Hill with multiple places having cobblestone streets and symmetrical architecture. The perfectly placed gas lamps on the streets here will provide you with a unique and old-timey vibe altogether.
This quaint and cozy neighborhood is a perfect place for families to reside in. When you're out and about for a gala time in this neighborhood, visit the Charles Street Meeting House which is a historic church built in 1807. If you're more of a fan of quiet time by the sea, the Charles River Esplanade will be a great retreat. One thing that piques the interest of many Boston families is the fine dining and restaurant scene in Beacon Hill. You can head to restaurants like Mooo… and Toscano and see what the buzz is all about!
Median Home Value: $1,060,010
Monthly Rent: $3,630
Median Household Income: $129,810
Roslindale
For a place to really feel like home, it's important to have a good community around. In the Boston area, Roslindale is the best candidate to provide you with a tight-knit community of hospitable people. A great testament to that fact is the Roslindale Village Main Street which has given a major boost to the local businesses and brought its residents even closer to one another. Raising a family in such a loving environment doesn't sound half bad, right?
If you're worried about what the schooling programs in this neighborhood are like, then you can rest easy as Roslindale has some of the best schools in the city. The Sacred Heart School and Phineas Bates Elementary School are a couple of prominent names here. Taking your family out for an entertaining night would be best experienced in the Rozzie Square Theater here. The spacious housing options are the final ingredient for a family-friendly neighborhood in Boston.
Median Home Value: $608,011
Monthly Rent: $2,810
Median Household Income: $87,085
Hyde Park
Quite possibly the least expensive neighborhood that makes it on this list is Hyde Park. But, don't let this distract you from the fact that this neighborhood has all the amenities and luxuries of an up-scale Boston neighborhood. This calm and serene neighborhood will give you and your family a good break from the daily hustle and bustle of city life.
Situated along the city limits, Hyde Park has a lot of green spaces that can make you forget, at least for a bit, all the signs of global warming we've been witnessing lately. The neighborhood also has a number of great schools for your little ones to get a quality education! Some popular schools in this part of the city include Boston Renaissance Charter Public School and New Mission High School. You can easily commute to Downtown Boston with Boston's Commuter Rail service. All in all, you can get the best of Boston while salvaging your friendship with your wallet in Hyde Park.
Median Home Value: $647,015
Monthly Rent: $1,890
Median Household Income: $65,920
Dorchester
One of the most densely populated neighborhoods in the city of Boston is Dorchester. With a population of over 110,000, there's no doubt that this neighborhood experiences a huge influx of families regularly. The major reason why people flock to this neighborhood is the world-class education system here. Dorchester is home to the University of Massachusetts Boston, Boston Collegiate Charter School, and the Boston Arts Academy.
But, don't worry! The place is not all about just studies and education so fear not if you're not that much of a bookworm, you can always spend your evenings shopping at the Puritan Mall here. Being the most diverse neighborhood in the city, it's obvious that the food scene here is just as varied and assorted. A number of historic sites to keep you engaged, multiple beaches and parks for you to relax in, and the stunning 500-acre Franklin Park are some of the places you and your family can enjoy at, to your heart's content. Being one of the largest neighborhoods in the city area-wise, you won't be encountering any problem with respect to finding a spacious abode in Dorchester.
Median Home Value: $654,510
Monthly Rent: $3,125
Median Household Income: $62,855
See Also: Leaving Boston? 5 Best Places to Move from Boston
South Boston
One of the relatively plush urban neighborhoods in the city, South Boston is a family-friendly area that has exciting amenities for just about everyone. Backed by a layered Irish-American history, you'll have no shortage of interesting stories about the past era at any given point in time. Often called 'Southie', this is a great residential neighborhood with access to all kinds of leisure options, right at your fingertips.
The neighborhood's waterfront area will be a great place for your kids to marvel at. Once they've had their fair share of that, you can take them to Castle Island which was an old military fort that has been transformed into a park. Other attractions include the Children's Museum and several gorgeous art museums. The impeccable food scene in Southern Boston will always keep your taste buds eager for the next exciting dish you try!
If you have a family full of art connoisseurs, this neighborhood will be a paradise for your little tribe as the astounding blend of historic and modern art cultures here has gained traction from people all over the country.
Median Home Value: $902,510
Monthly Rent: $3,810
Median Household Income: $122,600
Things To Look Out For Before Deciding to Move To Boston
Boston is one of the most expensive cities in the country so, it goes without saying that you'll need to dig pretty deep into your pockets. But, if you can afford to spend that kind of money for a much more luxurious lifestyle, there's truly no place like Boston.


The quality of life that you get to experience in the city of Boston is unparalleled.


The city of Boston is one of the healthiest cities in the entire nation and thus, a great place to move to. The health infrastructure here is quite advanced and accessible and this greatly improves the quality of life experienced here.
The robust public transportation in this city will make sure that your daily commute to and from your job wherein you ponder on your hatred for Monday blues is uninterrupted.


With an impressively low unemployment rate of 3.10%, the city of Boston has a booming economy with a lot of employment opportunities.
Summing Up
Moving to a new location is scary and exciting – scary because you don't yet have complete knowledge of what you're going to be experiencing in the new city and exciting because of all the possibilities it might hold for you and your family, especially once you've done a more in-depth review of the place. The comprehensive list above featuring some of the best neighborhoods in Boston has all the information you'd look for in a decent and warm place to live with your family.
FAQs On Best Neighborhoods In Boston For Families
Is Boston A Good Place To Raise A Family?
The city of Boston is a great place to raise a family in, thanks to the wide range of amenities available. Numerous housing options topped with a stunning food scene and a booming economy make it a city that is entirely worth forging a decent and comfortable lifestyle in.
Where Do Most Families Live In Boston?
Boston has many family-friendly neighborhoods, some of which include Charlestown, South Boston, Dorchester, Hyde Park, etc.
Should I Live In Boston Or Chicago?
Except for the high cost of living, Boston trumps Chicago in pretty much every other aspect of living. You'll get good employment opportunities, a better quality of life, and all the amenities you need in Boston.
See Also: Interstate Movers