7 Best Neighborhoods In Baltimore For Singles And Young Professionals


VanLines Inc
Secure Storage
Easy Booking Process
Fully Trained Employees
GET QUOTE

Colonial Van Lines
Storage Services
Long-Distance Moves
Corporate Relocations
GET QUOTE

Moving APT
Available Nationwide
Award-Winning Movers
Extensive Vetting Process
GET QUOTE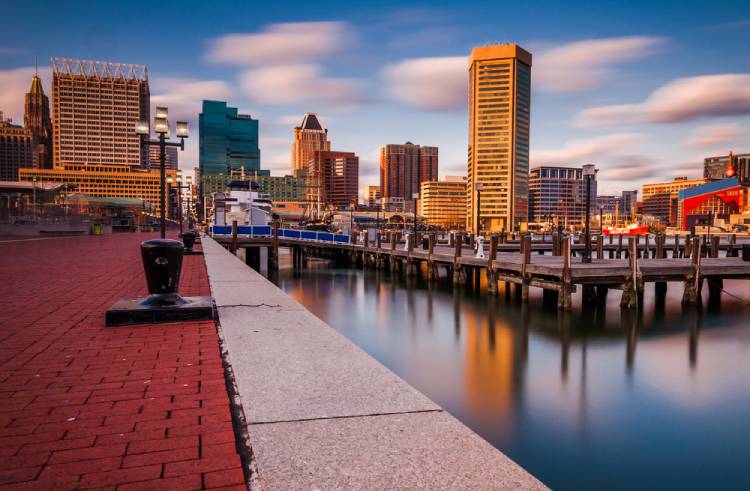 Baltimore is the largest city in the US state of Maryland and has over 2.8 million people living here. It's also a city that is divided into more than 200 neighborhoods. Each of these neighborhoods has something special to offer you and the job opportunities here have been consistently growing. This is one of the primary reasons why more and more people (especially working professionals and singles) have been moving here. Most of these neighborhoods have more than a lively vibe, close communities, modern amenities, excellent healthcare, and educational opportunities.
If you've been looking forward to moving to a city that offers you all good things in life, Baltimore can be the one for you. We've listed down some of the best neighborhoods in Baltimore for singles and young professionals to help you choose your next home.
Best Neighborhoods In Baltimore For Singles And Young Professionals
Parkville
Parkville is a quiet neighborhood in Baltimore and is also known as Baltimore Beltway. It's the neighborhood that's very popular among working professionals. The community of people here is close-knit, they are also very welcoming, and they take care of each other. This makes the vibe of this neighborhood very warm and homely. The Hartford Road in Parkville is a popular hangout spot with everything you can think of. From shopping malls, antique shops, restaurants and bars to pharmacies and other local amenities, Hartford Road will have it all.
Parkville's also an unincorporated and census-designated neighborhood in the county of Baltimore. You'll find ample parks and playgrounds which do justice to its name. When living here, you'll not fall short of cute and comfy picnic spots and a homely warm vibe. It's one of those neighborhoods that has everything you need to live an active life with a good job and a quiet vibe.
Median Home Value: $250,900
Monthly Rent: $1,800
Median Household Income: $79,430
Mount Vernon
Mount Vernon is a cultural and historic neighborhood in Baltimore that has ample job opportunities. It's just a few minutes away from Downtown Baltimore and is a unique neighborhood with a nice blend of hip urban vibes, historical architecture, and modern amenities. Whether it's a relaxed lifestyle or a happening atmosphere that you are looking for, Mount Vernon just gives you the best of both worlds in the best way possible.
You'll find jobs in the fields of technology, IT, finance, media, and a few others in Mount Vernon. It's also a tourist attraction among families and students. So you'll often find people on college and school trips and family vacations as well. Walters Art Museum, Basilica of Assumption, Eubie Blake Cultural Center, Peabody Library, and Washington Monument are some of the best places that you must visit here. Mount Vernon is among the safest neighborhoods in Baltimore which is always an added bonus. You'll also enjoy all the cultural festivals that are occasionally celebrated in this neighborhood.
Median Home Value: $554,800
Monthly Rent: $1,500
Median Household Income: $87,910
South Baltimore
South Baltimore, or SOBO as it's popularly known, is one of the safest neighborhoods in the city. The community here is diverse and close-knit as well as very friendly and warm. There are ample local amenities and job opportunities that attract working professionals and singles to this neighborhood. The schools and other educational institutes here create a good amount of job opportunities for young professionals. You also have the finance, hospitality, retail, and IT sectors generating job opportunities in South Baltimore.
Getting around this neighborhood is going to be easy as everything is located just a few minutes away from each other and South Baltimore also has a great walkability score. Living here is also affordable as the real estate market ranges toward the lower end of the scale. So buying and renting is going to be quite affordable in South Baltimore. You have condos, old-styled homes, apartments, and townhomes that you can buy or rent.
Median Home Value: $321,000
Monthly Rent: $2,000
Median Household Income: $85,400
Federal Hill
Federal Hill is one neighborhood that is located in a prime location and that's what attracts people to it. It's very close to most of the other neighborhoods in Baltimore and also has convenient transit to nearby cities. It's a lively place that has something for everyone and you get to see a really happening life. You can be a part of the different festivities celebrated in the neighborhood and also enjoy some Orioles and Raven Games. You'll thoroughly have fun exploring this place for all its amenities. The houses on rent in Federal Hill are not the most affordable but the houses to buy are priced lower than the national average.
As a young professional, you might like Federal Hill as it's known to be a very diverse neighborhood with a high density of new and small businesses. So you have the job opportunities here and you have the scope to start your own business as well. This makes this place the ideal one for working professionals and for those looking to expand their careers. You also get to enjoy the fun outdoors, restaurants, coffee shops, beautiful views of the Baltimore skyline, and dynamic nightlife when living in this neighborhood.
Median Home Value: $225,000
Monthly Rent: $2,140
Median Household Income: $85,500
Fells Point
One of the oldest neighborhoods in Baltimore is Fells Point where you'll get a feel of the colonial era. The streets have houses and buildings that are old-styled. One street, in particular, is Cobblestone Street which is famous for its townhomes, buildings, and harbor views and is among the most popularly visited spots here. As much as this neighborhood gives you old-school vibes, it also provides you with modern amenities and outdoor opportunities.
Fells Point is a popular place among working professionals and singles. And rightfully so because it has many speakeasies, bars, cafés, coffee shops, and more places to explore and enjoy some good food at. Hard Rock Café, National Aquarium, and Fells Point Wicked History Pub Tour are some of the other popular places that you may want to explore and get a feel of Fells Point. All in all, this neighborhood is fun to live in with a good amount of job opportunities.
Median Home Value: $263,200
Monthly Rent: $2,380
Median Household Income: $73,550
See Also: Best Neighborhoods in Baltimore for Families
Towson
Towson is the neighborhood where working professionals and singles move in order to enjoy living in a prime location with all the amenities and outdoor exploration options. The best part about this place is its prime location as it's just 20 minutes away from Downtown Baltimore and the nearest international airport is just about 30 minutes away. Fresh air, green spaces, plenty of restaurants, and shopping spots are some of the many things that Towson offers you at an affordable rate.
Plus, Towson University is also located here and the nightlife is pretty great as well. But, during the holiday season, the vibe of this neighborhood changes to a more muted and laidback one. So you get seasonal change in the feels of Towson but will end up enjoying it regardless. The public transit system is reliable here and the crime rates are also low which assures more safety. So, all of these things considered, Towson is a pretty decent neighborhood that piques the interest of working professionals and the younger crowd moving to Baltimore.
Median Home Value: $447,380
Monthly Rent: $1,650
Median Household Income: $90,900
Hampden
Hampden is a neighborhood that provides you with work, a lively lifestyle, with a blend of a close-knit community. The community is self-sufficient and locally produces most of what they need. Hampden has a mix of long-term residents, singles, and working professionals. The increase in job opportunities has been a crucial factor in more people moving to this neighborhood. You'll find wall murals throughout the neighborhood and art is one of the most celebrated here.
The Avenues is a street that's popularly known among the locals for its small business lane. In recent years there has been an increase in the small business here and you have ample job opportunities opened up because of it. The locals in Hampden are very fond of festivals and events and you'll never fall short of things to do as there's consistently something or the other happening. Living in Hampden is going to be a fun journey that you'll enjoy every step of the way.
Median Home Value: $312,500
Monthly Rent: $1,530
Median Household Income: $71,670
Things To Look Out For Before Deciding To Move To Baltimore
The weather in Baltimore is something that'll take time to get used to. It gets really hot, humid, and sticky during summers and you'll not, particularly like this time of the year here. But it also has snowfall during the winters which is a pleasant time.
The traffic in the city is going to be the death of you (we're exaggerating but yeah, figuratively speaking). Transit takes a long time and you may not appreciate waiting on the bus for over 30 minutes during peak hours.
Both property and violent crime rates in Baltimore are higher than the national average. So, if the crime rate is any concern for you, you may have to choose your neighborhood carefully.
Baltimore is a politically independent city and you may not be happy to know that the taxes here are slightly higher. The income tax in Baltimore is 8.3%, which is higher than the national average.
The cuisine in Baltimore is made of fresh seafood of all kinds. You can enjoy fresh oysters, crabs, or even lobsters almost anywhere and everywhere in this city.
The cost of living in Baltimore is not the most affordable. According to Payscale, it's almost 17% higher than the national average. So, it won't be the most affordable city to live in without a decent job.
Summing Up
Baltimore is a big city with small-town vibes and one of those few ones that have a mix of neighborhoods offering you a life you would want. Whether you're looking for a new place to move to or just better opportunities, Baltimore has ample options for you. The neighborhoods mentioned above are some of the best ones that are ideal for singles and working professionals looking for good job opportunities and better prospects. You can check these out to see which of them you like and would be interested in moving to.
FAQs On Best Neighborhoods In Baltimore For Singles And Young Professionals
Is Baltimore A Good Place For Singles?
Baltimore is a city that offers you a dynamic nightlife, great outdoors, some amazing fresh seafood, and a lot of opportunities as well. For all the singles out there, this is a great place to make friends and also enjoy some of its beautiful amenities.
What Is The Best Part Of Baltimore To Live In?
All the professionals and singles out there will be happy to know that Baltimore is a city that provides great job opportunities and also some fun entertainment and outdoor options. Parkville, Mount Vernon, Fells Point, South Baltimore, and Federal Hill are some of its most loved neighborhoods.
How Much Do You Need To Make To Live Comfortably In Baltimore?
The cost of living in Baltimore is higher than the national average and you'd be spending a bit more in all aspects here. To live a comfortable life in the city, you need to have an income of around $75,500 or more a year. This salary ensures that your bills are paid and you live a comfortable life as well.
See Also: Best Cross Country Movers