7 Best Neighborhoods In Bakersfield For Singles And Young Professionals


VanLines Inc
Secure Storage
Easy Booking Process
Fully Trained Employees
GET QUOTE

Colonial Van Lines
Storage Services
Long-Distance Moves
Corporate Relocations
GET QUOTE

Moving APT
Available Nationwide
Award-Winning Movers
Extensive Vetting Process
GET QUOTE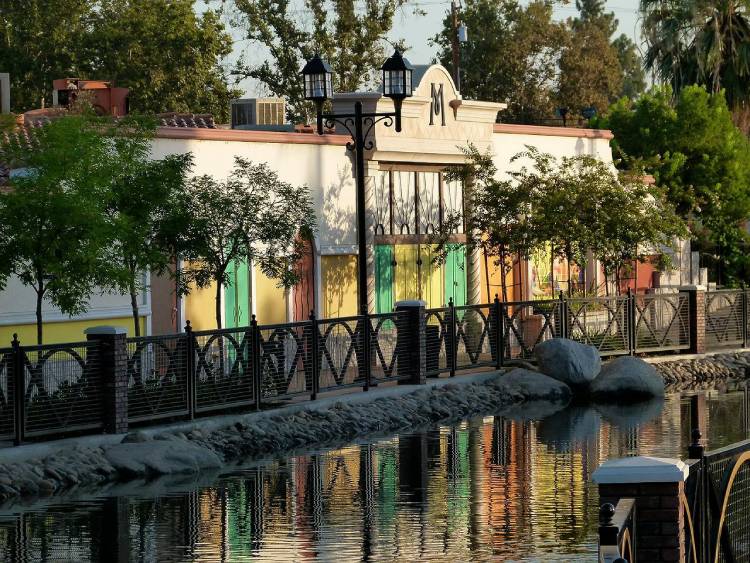 Bakersfield is something of an oddity. It's an oil town in California that is right next to the Kern River and Sequoia National Forest. However, once you move in, this city is everything you could ask for in a new city. The weather is warm, the job market is growing, and the local economy is supportive of businesses.
Bakersfield is far from the big-city bustle of New York or New Jersey; this is a charming little place to put down roots for people moving here. If you're a young gun looking for a break from the city madness, this is the place for you. Here are some of the best neighborhoods in Bakersfield for young singles and professionals.
Best Neighborhoods In Bakersfield For Singles And Young Professionals
Olde Stockdale
While it is one of the most affluent spots in the city, Olde Stockdale offers an amazing sense of community to the members. However, it's no surprise that you need to earn really big bucks to grab a spot in this tight-knit community of not more than 3,000 people. Jobs in Olde Stockdale are largely in the management, executive, and professional areas, and sales and service is another occupation that employs many residents. Additional positions include manufacturing, assistant, and tech support.
The close-to-top amenities and multiple places to spend your money make it perfect for young professionals and singles. You have access to tennis courts, an extensive golf course, and fine dining venues. If you want to wander about the area, you can visit the Stockdale Village or the Stockdale Fashion Plaza: all great places to hang out, have fun, and build a great social life as well as family life.
This exclusive neighborhood is also full of history. And if you want to see some of this history, a walk down Fairway Drive will reveal the area's oldest and grandest mansions. This charm is what is bringing a lot of new homeowners to the area, even young ones. Plus, you will find a lot of stories about the Tevis Mansion, which stood where the Stockdale Country Club is now located. So, you might fit right into the area when you buy a house here.
Median Home Value: $665,000
Monthly Rent: $1,500
Median Household Income: $66,513
Tevis Ranch
Tevis Ranch is an amazing place for young professionals who are moving to Bakersfield with the idea of starting a family. Even though it is on the outskirts of the city, you have easy access to all the places that you would want to visit, and offers a safe and comfortable spot for its residents. Plus, convenient access to Downtown means you're within arm's reach of several potential employers!
This neighborhood is known for affordable housing with friendly neighbors and a tight-knit community. The best part is, you get to stay away from the hustle and bustle of the city when you want to go home to a quiet and peaceful place at the end of the day.
Tevis Ranch is also known for its very own food culture. In fact, it has enough options sprinkled throughout the area that it will tire out the biggest foodies. You can grab delicious coffees from Smitten or Sequoia Sandwich Company, or grab a dessert from Yogurtland and the Cold Stone Creamery. If you want a little Mexican treat, you have options like Que Pasa or Baja Fresh. These are just a few of the many options in Tevis Ranch; without a doubt, you have plenty to choose from here.
Median Home Value: $425,000
Monthly Rent: $1,653
Median Household Income: $98,130
Amberton
Do you want to move to a new place for a good job, with all the amenities in the world, and still have the small-town feel follow you? Amberton is a tiny neighborhood in Bakersfield that will offer just that to you. There are a handful of walking trails, public parks, and restaurants with fantastic food to be found here.
Short commute times, a safe neighborhood, friendly neighbors, and a tight-knit community in between Laurel Glen and Olde Stockade make Amberton an ideal stomping ground for young families, singles, and students alike.
As one of the smaller neighborhoods in Bakersfield, Amberton is pretty quiet and laid-back. You can find eateries like Sweet Surrender Bakery and Tony's Pizza in the neighborhood itself. Moreover, this neighborhood's proximity to California State University is one more reason for students to check this place out.
Median Home Value: $348,000
Monthly Rent: $1,400
Median Household Income: $52,270
Downtown Bakersfield
Unsurprisingly, Downtown in this city has come to be known as the central business district. This is mostly because of the amount of big as well as local businesses operating in the area. So, if you are moving to the city for a new job, Downtown might be the best place for you in order to avoid long commute times and live a rather happening social life.
Outside of workspaces, Downtown Bakersfield has great eateries, multiple shopping districts, bookstores, coffee shops, a comedy club, a museum, and lively nightlife. So, as a single individual or a young family, Downtown Bakersfield has the perfect lofts, apartment complexes, and single-family homes for you.
To give you an idea of just how much there is to do in this part of the city, imagine this. You get out of the house early in the morning and want coffee. So, you choose between the Faracy Café, the Smitten Café, or the Brimstone. Next, you decide to thrift a little – you can check out Mill Creek Antique Mall, Timeless Furnishings, or the Five and Dime Antique Mall. Now, this is just the first half of the day and there's already enough to confuse you. Imagine all the things you haven't even heard of yet! Downtown is genuinely a lively world in itself.
Median Home Value: $284,000
Monthly Rent: $1,368
Median Household Income: $65,690
Quailwood
Quailwood was an unincorporated community that recently became a part of the city of Bakersfield. Since it has become a part of the city, it has offered the residents some amazing spots to live an active lifestyle. Quailwood is full of trails, parks, and green spaces. Once you move in here, you will almost always see someone walking their dog, or themselves.
Though this neighborhood is full of green cover and seemingly away from the hustle and bustle of the city, it is only a short drive away from Downtown. So, cinch a job in the heart of the city, move to Quailwood, and enjoy the convenient commute it offers. The best part is, you have the choice of the kind of housing you want for yourself. Quailwood has a collection of apartment complexes and single-family homes that will suffice whatever life you're living.
The one thing to love about Quailwood is how close it puts you to nature. Along with the many parks and trails, this neighborhood also has the Kern River on the side. This gives you an amazing spot to go out, take a walk, or even have a full-fledged workout session. The best part is, the peace and quiet of this neighborhood allow you to enjoy all of this to its full extent.
Median Home Value: $375,000
Monthly Rent: $1,198
Median Household Income: $66,510
Laurel Glen
Laurel Glen is an up-and-coming neighborhood in Bakersfield that is known for its diverse yet tight-knit community. It is large, green, and is majorly kid-friendly, which means it's also safe! Moreover, the selection of cozy and affordable apartment complexes and single-family homes makes this area a favorite for singles and retirees alike. A majority of homes in Laurel Glen were built between 1970 and 1999, making them established, but not old. However, a few of the residences in Laurel Glen were built between 1940 and 1969. So, you can grab one of those houses to literally live in a piece of the area's history.
Laurel Glen is a mere eight miles from Downtown Bakersfield, which means easy access to a ton of businesses and employers. You also get access to amazing shopping venues, fitness centers, and even better dining options in this neighborhood. Since Laurel Glen is in close proximity to the local university, it is a popular hangout spot for college students. Thanks to this, it has become home to multiple college bars and other hangouts to kick back at.
A few of the local favorites in this area include Corvallis Park – where you can genuinely relax in the company of greenery, and the Lengthwise Brewing Company – the brewpub that has a rotating tap and a huge variety of sandwiches. One bonus that deserves to be on the list is Salty's BBQ, where the name tells exactly what they're great at.
Median Home Value: $335,000
Monthly Rent: $1,198
Median Household Income: $52,270
Seven Oaks
Located right next to Olde Stockdale, Seven Oaks is another affluent neighborhood in the city of Bakersfield. However, this is a comparatively larger neighborhood than Olde Stockdale and is a bigger hotspot for the working professionals, doctors, and local businesses that are flourishing in the city.
Many of the rich people in the city prefer this area because of the high amount of security and amenities it offers. You have multiple trails, parks, shopping and dining venues, and even high-rated schools nearby. Most houses in Seven Oaks are single-family ranch-style homes that put the convenience of its residents above everything else.
Last but not the least, this neighborhood is known for its socially active lifestyle and safety. In fact, it is known to be one of the safest neighborhoods in the city. It is no wonder that the residents go for long walks, or shopping sprees, at Riverwalk. If they crave a delectable meal, options like Sol Y Luna and Wiki's Wine and Dine are in the vicinity of the residential area and serve amazing specialties.
Median Home Value: $475,000
Monthly Rent: $1,653
Median Household Income: $93,200
Things To Look Out For Before Deciding to Move To Bakersfield
While Bakersfield is relatively relaxed and quiet, it ranked second in the country for 24-hour particle pollution in 2020. One of the largest contributors to this is the ginormous oil industry in town. If you have any trouble breathing, living in Bakersfield is going to be a lot more difficult than you might think.
Bakersfield is a growing city. However, there is a fair amount of crime in its underbelly. In fact, neighborhoods like Rio Bravo, East Bakersfield, Lakeview, and Southgate have a reputation for being unsafe and we would recommend you avoid them. We would also recommend avoiding Downtown late at night, especially alone.
Bakersfield is pretty spread out and the public transportation could use some catching up. Moreover, the distance between any two places is enough to diminish any possibility of walking. So, you will need a car to get around town.
If you are moving to Bakersfield from a cold place, you will need some effort to get used to the heat this city experiences in the summer season. There is an average of 272 days of sun throughout the year and in July, the temperature can average around 99°F.
Summing Up
Like every city in the world, Bakersfield has its fair share of ups and downs. However, the positives outweigh the negatives by a metaphorical ton. You have a great selection of neighborhoods to choose from and depending upon your family and lifestyle, you can choose one that is pretty much tailor-fit for you. The best part is, since this city is still growing, you can always expect a better opportunity after you move in.
FAQs On Best Neighborhoods In Bakersfield For Singles And Young Professionals
What Is The Best Part Of Bakersfield To Live In?
While there is no straightforward answer to this question, neighborhoods like Olde Stockdale, Seven Oaks, and Tevis Ranch take the cake when it comes to the availability of amenities and overall quality of life.
Is Bakersfield California A Good Place?
Yes. It is a rather relaxed and uncrowded city that lets you chase opportunities and disconnect from the hustle and bustle whenever you choose to do so.
What Is It Like To Live In Bakersfield?
The city of Bakersfield has a lot of parks and is home to a lot of families and young professionals. The quality of education is top-notch and the rating website Niche says that it has a dense suburban feel.
What Is Bakersfield CA Known For?
At one point, Bakersfield was known as an oil and agriculture town. However, it is rapidly growing into a hub for culture, arts, and sports. However, this city has done a great job of preserving its past and offering a glimpse of it to everyone looking.
Also See: Top Interstate Movers in the USA