6 Best Neighborhoods In Arlington, Texas For Singles And Young Professionals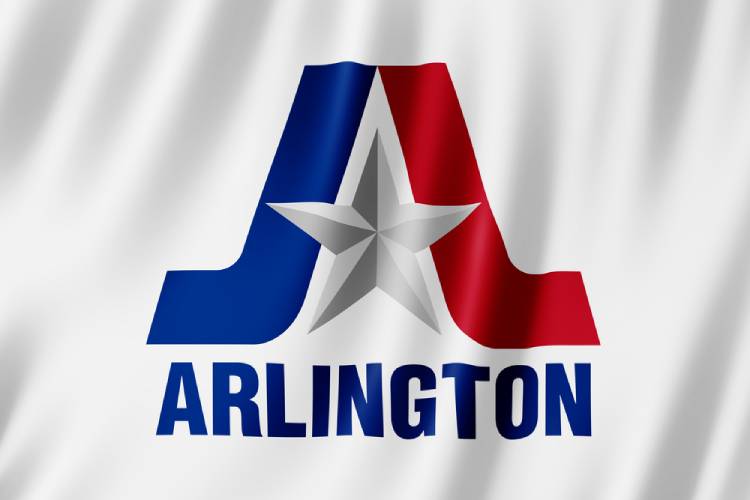 Located exactly between Dallas and Fort Worth, Arlington is a true sports town that embraces its culture in the best way possible. If you are planning on moving here, you need to get used to a lot of music, a lot of sports, and lip-smacking local cuisine. In fact, this city is so full of life that it's called the Entertainment Capital of North Texas. When you add that with its affordable prices and proximity to Dallas, Arlington becomes a great place for young professionals and single individuals to hunker down when starting off their careers.
Once you do move, you need to make sure that you are staying in a neighborhood that suits your taste. So, here is a list of the best neighborhoods in Arlington for singles and young professionals.
Best Neighborhoods In Arlington For Singles And Young Professionals
1. Downtown Arlington
Generally, the Downtown area of a city is where you can find everything. You have sprawling businesses, amazing restaurants, and perpetual nightlife here. The same holds true for Downtown Arlington as well since you find a little bit of everything the city offers here!
Let's assume that you've secured a job in Downtown itself and need a place to call your own. Well, Downtown Arlington offers multiple options that range from spread-out condos to apartment complexes. The best part about this particular city is, there's a good supply of housing. So, you can grab a great deal with relatively less effort.
Once you move in, settle down, and start working, the next step is to explore the city and figure out what you like the most. In Downtown, you have a wide variety of social venues. You can shop, eat, and even find some great spots to simply unwind. You can visit places like the Arlington Museum of Art, Truth Vinyl, Urban Alchemy, or George W. Hawkes Downtown Library to see what this neighborhood has to offer.
When it comes to opportunities, Downtown is a treasure trove that only keeps growing. It is known for its fondness towards new and small businesses. So, if you want to go on an entrepreneurial adventure, this might be the place for you to start. Moreover, you have a lot of opportunities in the automotive, medical, insurance, and professional service industries.
Downtown also holds a few places that will satiate any foodie's wants. Cartel Taco Bar, 225 BBQ, and The Typsy Oak are some of the places that caught our eye. However, there are many more options that range from street food to craft breweries and fine-dining establishments. So, get a night to yourself and see what you like the best.
Median Home Value: $434,000
Monthly Rent: $1,182
Median Household Income: $51,118
2. Viridian
Located only ten miles away from Downtown, Viridian is one of the more affluent neighborhoods in Arlington. Before we get into what this neighborhood offers and what's there for you to do, you should know one great fact about it: it has very low crime rates!
If you're looking for a place in this community, you're in for an exciting time. Since the entire neighborhood is a community that was master-planned and built accordingly, your convenience, safety, and the overall feeling of being at home are ensured. Viridian is home to different styles of homes ranging from Victorian duplexes to ultra-chic modern apartments and old colonial bungalows. While the prices in this area are a little higher than in the rest of the city, the peace and quiet of the neighborhood along with the low crime rates make it totally worth it.
When it comes to the things for you to do, Viridian has a bunch of places that you can check out. It's got a rather chill nightlife alongside a food culture of multiple cuisines. The best part is, most places in this neighborhood cater to students, adults, and children all at the same time. Doubt it? Check out Six Flags over Texas, Legoland Discovery, or the NRH2O Water Park. At the end of a long day, grab a bite at Pollo Regio, Neighborhood Grill, or Piranha Killer Sushi!
Median Home Value: $570,000
Monthly Rent: $3,700
Median Household Income: $55,970
3. Pantego
One of the best ways to describe the neighborhood of Pantego is 'convenient'. It's located in the center of the city, it also has a decent amount of retail stores and restaurants, and there are some great options for housing. The best part is, it is relatively small. So, you won't have a hard time navigating around the place.
When it comes to housing, a majority of the options you're going to find are in multi-level condominium buildings or apartment buildings. However, there is a good selection of townhomes available too. If you're going to buy your first home, the multi-storeyed housing here makes it affordable for you to buy into Pantego. So, you should definitely check it out.
Once you figure out where to live, you will want to figure out where to hang out. Pantego takes care of it with the laid-back vibe it offers. You have a few antique and vintage stores, you have a farm that you can visit and buy groceries from, and you have the Trinity River Kayak Company to go and blow some steam! There are a few French and Lebanese restaurants in the neighborhood, too, giving you plenty of options with food.
Median Home Value: $460,000
Monthly Rent: $2,017
Median Household Income: $54,946
4. Southland Acres
Located in the southern part of Arlington, Southland Acres is another haven for young people looking to buy a house for the first time. Most homes in this neighborhood are small-to-medium-sized and affordable.
Moreover, you get to choose between single-family homes, condominiums, and apartment complexes, all of which are full of friendly neighbors. The homes in this area are somewhat older, bringing a different charm to the street as you walk down through your daily life.
Southland Acres is a little more established and aged compared to most neighborhoods in Arlington, giving you more of the mellow social avenues in the area. You can visit River Legacy Parks, River Legacy Living Science Center, or the Arlington Highlands for a good time out of the house. There isn't a lot of variety in the cuisines in the restaurants here. However, restaurants like Joe's Pizza and Abuelo's Mexican Restaurant are great places for a delicious meal.
Median Home Value: $445,000
Monthly Rent: $1,296
Median Household Income: $64,000
5. Watsonville
Watsonville is a relatively new neighborhood in Arlington. It is just a little south of Dalworthington Gardens. So, it might feel a little outside the city limits, but it's not. Regardless of its location, Watsonville is quite a lively neighborhood and has all the amenities that you would want as an outgoing, active individual moving to the city. There are a plethora of outdoor activities here, along with some great restaurants. The best part is, it is very well connected with the rest of the city. So, even if you have a job elsewhere in Arlington, commuting wouldn't be an issue.
If you happen to talk to the residents of this area, you will realize that most people don't move out of here once they grab a house and hunker down. This means that the area has a low vacancy rate, and that makes it much more desirable to a buyer, especially if they are buying a house for the first time. Talking about the houses, most of them in this area are on the larger side. Homes with 4 to 5 bedrooms are a favorite for the college students in the city, as well as families that are just starting out. So, regardless of why you move to the city, there are high chances you'll find a great place to live in Watsonville.
Since there are a lot of college students in the area, you can find a large number of outdoor activities suitable to that demographic. In fact, this neighborhood is home to the famous Ripley's Believe It or Not!. There are a few more spots here and we highly recommend checking them out before deciding on a favorite.
Lastly, the food options in this area are somewhat boggling as well. You have multiple cuisines served in different kinds of restaurants. However, the fast-food culture is strong with this one. You will find places like Uzy's New York Pizza, Burger Extreme, and Silvia's Taqueria here. In our opinion, you're going to love them all, and some others.
Median Home Value: $850,000
Monthly Rent: $1,409
Median Household Income: $55,470
6. Sublett
Sublett is just south of the center of the city and is known for two things: the abundance of parks and an abundance of college students. It's a no-brainer that most amenities in the area cater to college students. However, let's talk about houses before everything around them.
Most homes in Sublett are single-family homes built in the 1970s up until the late 1990s. Because of the three-decade growth spurt, most homes in Sublett are built with similar, if not the same style of architecture and interiors. You can choose between a 3 to 5-bedroom house and regardless of which part of the neighborhood you choose to stay in, all amenities are just a walk away.
Speaking of walking, if you like to do so as a form of exercise, Sublett is blessed with a lot of parks. You have S.J. Stovall Park, Sublett Creek Linear Park, and Richard Greene Linear Park in the vicinity. In fact, you also get a golf club that goes by the Tierra Verde Golf Club.
However, if you are the kind to keep food close to you and a drink closer, you can check out spots like Flavors Wings and Daiquiris, PoBoys, and Cherkose Ethiopian Cuisine at your service. Safe to say, there's not a moment of boredom in Sublett.
Median Home Value: $523,000
Monthly Rent: $1,462
Median Household Income: $77,109
Things To Look Out For Before Deciding to Move To Arlington
While there are some amazing virtues to every place, there are a few vices, too. Every city has them and we feel these vices are a big deciding factor when it comes to choosing a place to live in. So, here are a few from the city of Arlington.
This city sees around 300 days of sunlight and even if that sounds like the title of a great novel, it does mean that it gets hot. So, if you plan on living here for a long time, make sure you're ready to deal with the heat, especially if you're moving from a relatively cooler or cloudy city like Portland, Oregon.
As you're moving in, a lot of people will tell you that the public transportation system is evolving pretty fast, especially your real estate agent. However, the fact of the matter is that you will need your own car to get around the city. Otherwise, make sure you get a place near your workplace, or that you find friends with big hearts and bigger fuel tanks.
This one is pretty much because of the last problem we discussed. The traffic in this city is crazy enough to become a concern when you're planning to head out anywhere! There are two big reasons for this: The fact that Arlington falls right in between Fort Worth and Dallas, and that there are a million events happening in the city every week. So, if you have to get somewhere early, leave earlier!
Summing Up
Arlington has quickly grown into a people's favorite. This has caused exponential growth of the city and it refuses to stop growing. So, you might have to pay a little more for a place in this city, but it is definitely worth the quality of life it brings. Moreover, the majorly mellow vibe of the city with just a hint of active and crazy nightlife makes it a perfect place to grow as an individual and then with a family.
FAQs On Best Neighborhoods In Arlington For Singles And Young Professionals
What Is Arlington Known For?
Arlington is known as home to Six Flags, one of the most well-known amusement parks in the USA. Moreover, it is the seat of the University Of Texas in Arlington, along with the Arlington Baptist College.
Is Arlington A Good Place To Live?
Absolutely! The cost of living in this city is affordable, the crime rates are low, there's a lot of green space, and the city feels like a proper suburban area. Arlington is a great place for youngsters to start out their careers.
What Is It Like Living In Arlington?
The residents of Arlington say that this city is nothing but amazing to live in. The costs in this city are low and it puts you right in between Dallas and Fort Worth, giving you the freedom to build a professional as well as personal life that is not restricted in any way, shape, or form.
See Also: Top-rated Long Distance Moving Companies in the USA