6 Best Big Cities for First-time Homebuyers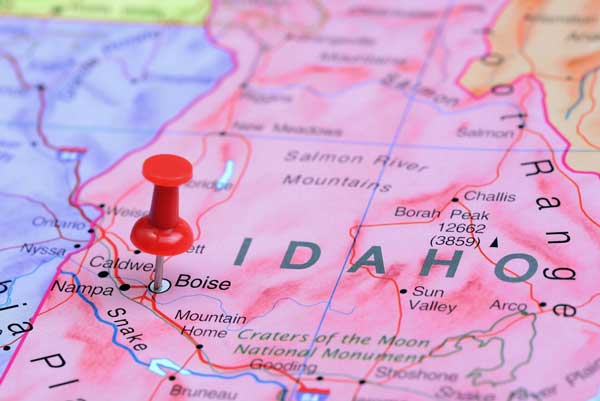 In most cases, whenever an individual talks about a long-term dream, it includes a house of their own. A residence to call your own earned through your efforts and money is the purpose of life for the majority of the hustlers who go to work every day. If you're one of those hard-working ones who have managed to save up enough to take the next big step of making this dream come true, you've come to the right place.
Buying a home for the first time can invoke many emotions that include uncertainty and fear and that's why we're here. We might not be able to help you deal with your overwhelming emotions but we certainly can help you figure out the most suitable cities for you in terms of buying a house. We will take you through some of the best big cities for first-time homeowners so that you can go ahead, make the offer and have the life of your dreams.
6 Top Big Cities That Are Perfect For First-Time Homebuyers
1. Chesapeake, VA
The second-most populous city in the commonwealth of Virginia, Chesapeake is an independent city that can be ideal in terms of purchasing your own house. The city of Chesapeake is located on the Atlantic Intracoastal Waterway and is also known as Portsmouth. The best part of Chesapeake is that in spite of being a big city with all the amenities and facilities, it still manages to be pretty peaceful most of the time. We often associate big cities with chaos but Chesapeake breaks the myth.
With an established school system, the city is also known for its unique inland view of ocean-going vessels, for the proudly preserved and displayed reminders of its history, and for its nature of hospitality. The city has wonderful outdoors, extravagant nightlife, and premium restaurants to serve you and make your days and nights brighter and more fun.
Buying a house in Chesapeake can be a good deal because the city offers you a blend of all things great. From parks and ice skating to hiking and stargazing, the city has everything you could think of and has a total score percentage of 65.15 and ranks at the 1st position according to WalletHub's ranking of best big cities to buy a house.
Chesapeake has hot and humid summers and cold and muggy winters. The average median house value is around $273,700 which keeps fluctuating from time to time. The average household income in Chesapeake is $97,038 with a poverty rate of 8.57%. If you are a seafood lover, you are surely going to be spoiled because Chesapeake is a bay city with an abundance of oysters and crab along with great beef and local produce; peanuts, artichokes, and blackberries.
The cheapest neighborhood in the city is Deep Creek North if you are on a tight budget and if there are no budget constraints, one of the fanciest neighborhoods in the city is Pleasant Grove West.
2. Lincoln, NE
The city of Lincoln is the capital of the state of Nebraska. Earlier known as Lancaster, the city was named Lincoln to honor the great Abraham Lincoln. The city of Lincoln, as you would expect from the name, is a hub of politics and culture. The University of Nebraska is located in this city along with various other interesting and historical attractions. Lincoln is a big and booming city with the historic Haymarket District which is a beautiful and widely popular area with shops, galleries, and restaurants, loved by both locals and tourists.
If you manage to get a house in the city of Lincoln, you can be a part of this vibrant cultural hub with strong communities and a great food culture which is especially famous for its chicken-fried steak. The median home value here is approximately $250,845 which fluctuates seasonally. The monthly median household income in Lincoln is $59,228 which is comparatively lower than the state average. The climate in the city isn't too extreme year-round; the summers are hot and humid but mostly clear and the winters are freezing, snowy, windy, and partly cloudy.
Lincoln is ranked 3rd by Wallethub in their data of best cities to buy a house in and has a total score of 61.29% in terms of overall living. With the university being in the center of the city, education is one of the biggest job markets along with tech, business, manufacturing, healthcare, insurance, agriculture, and transportation. If you are on a tight budget, Yankee Hill is a neighborhood with some of the cheapest houses in the city but if the budget is not an issue, then consider buying a house in the posh neighborhood of Yankee Ridge instead.
Boise is the capital city of the state of Idaho and can be considered as one of the most serene big cities in the country. A big city with all the perks of city life yet preserving the charm of a small town, Boise can be your dream city to buy a house in because it offers you almost everything you could possibly need in terms of affordability, attractive housing, and quality of life. Boise is also considered a good place to raise a family because the City of Trees – as Boise is known – offers you solid roots, has a low crime rate, and an abundance of outdoor activities.
The metro area of the city has great healthcare options that attract retirees seeking comfort and accessibility. With low mortgage rates and an enviable cost of living, the average median home price is around $354,900 with a monthly household income of $54,547. Boise has a strong job market and a typically low unemployment rate so you are certain to have a good career pathway here. Boise is culturally and historically rich with areas known for their delicious foods, outdoor attractions, art, and cultural events.
Idaho has all four seasons so you will be able to experience all of them distinctly. The city has been placed among the best U.S. downtowns and ranks at the 5th position in WalletHub's ranking of best cities with a total score of 60.68%. If you are looking for an affordable neighborhood to buy a house in, West Valley is one of the cheapest neighborhoods in the city. Boise Hills Village is one of the poshest and most expensive neighborhoods you could look at for more premium residences.
4. Virginia Beach, VA
A coastal city offers you the perfect blend of peace and fun and the city of Virginia Beach is just this. Virginia Beach is located in southeastern Virginia and is situated where the Chesapeake Bay meets the Atlantic Ocean. Also known as the Resort City, Virginia Beach has a flourishing local dining scene as well as plenty of arts, entertainment, maritime history, and family-friendly attractions.
With a population of 450,349, Virginia Beach is the largest city in the state of Virginia. The average household income in Virginia Beach is $96,936 with a poverty rate as low as 7.32%. The rental costs aren't very high either with the average rent being $1,367 per month. The median house value in Virginia Beach is $280,800 but you can find a place that falls within your budget too. You can look for a place in U.S. Navy Little Creek Amphibious Base if you have budget restrictions but if you want a fancier neighborhood, do check out houses in North Virginia Beach which is a locality that is known for being slightly high-end.
Low crime rates, a thriving job market, and amazing quality of life have led to Virginia Beach ranking among the best places to live in by Forbes! The city is ranked 8th by Wallethub's ranking of best cities and has a total score percentage of 59.47. Virginia Beach, also known as America's First Region, is a great pick because it has its own unique districts that offer experiences that can suit anyone and everyone as per their preferences.
See Also: Top 5 Neighborhoods in Virginia Beach for Families
5. Cape Coral, FL
Florida is a great state that has many qualities that make it an ideal place to live and buy a house in. Cape Coral is one such city located in Southwest Florida that has featured in multiple rankings of best cities and it can be the one for you too. Cape Coral is ranked 4th in Wallethub's ranking of best cities with a total score of 61.01%.
Cape Coral is one of the most affordable places to live in, in Florida. The state of Florida has become known as a destination that offers lots of amenities at an affordable cost and Cape Coral is one such city. The average household income in Cape Coral is $76,925 with a poverty rate of 10.44%. If you plan to rent a place, the median rental cost is approximately $1,244 per month. Buying a house isn't too expensive either because Cape Coral has a median house value of around $229,400 with SunCoast Estate being one of the most affordable neighborhoods.
With a population of 209,577, gorgeous seaside parks, dog-friendly hiking areas, romantic sandy stretches, a flourishing job market, and a good education system, Cape Coral really does have it all. And hey, it is also America's fastest-growing metropolitan area, so are you packing your bags yet?
6. Hampton, VA
Ranked at 6th with an overall ranking of 60.66%, Hampton is a large independent city in the Commonwealth of Virginia in the United States. If you are a first-time homebuyer who also happens to be an admirer of art, Hampton might just be the city for you because it has a vibrant arts community, varied festivals, signature events, and cultural attractions including the Fort Monroe National Monument, Virginia Air, and Space Center, and Hampton History Museum among many others.
With a population of 135,051 and a thriving job market, the average median household income in Hampton is $72,086 with a poverty rate of only 15.18%. Renting isn't very expensive either with the monthly median rental costing around $1,118 per month. Buying a house in the city might be a tad bit difficult because the median home value is $186,700 but try to look for fairly inexpensive neighborhoods like Magruder Area.
Hampton is a city of many firsts; the first continuous English-speaking settlement was established in the city, America's first free public education was offered in Hampton, and NASA trained its first astronauts in Hampton so to us, it sounds like fate that you ought to buy your first home in this city of many historic firsts.
Perks Of Buying A House In A Big City
Big cities are usually a hub of all things happening. They stand for ease and accessibility. Having a house of your own in a big city can certainly open many doors for you in terms of comfort and in creating a high standard of life.
The education system in schools in big cities tends to be more in sync with the contemporary educational needs and in many cases, your kids will not need to look further for their higher education.
Local transportation is usually easily available and cheaper in a big city so you can save up on commuting.
A big city means better restaurants and a variety of food along with high-speed internet access in most areas and hey, it cannot get better than good food and good Wi-fi, right?
Real estate property taxes, dollar for dollar, tend to be less costly for city properties than properties located in suburbia.
If you manage to buy a property in the city, one big benefit is that you will automatically have plenty of job opportunities. This is because major global companies have their offices located in big cities and prefer hiring locals on higher compensation packages.
Diversity is one big perk of living in a big city. Big cities tend to have a diverse population so you can have a sense of warmth and community that can enable you to explore and learn more.
A big city offers you almost every possible option of entertainment including a happening nightlife. Until and unless you are someone who prefers to stay in and read a book on the weekend (that's superior and we are with you), you will always have a place to go to and someone to hang out with.
See also: Top 10 Largest U.S. Cities By Population
Things to Keep In Mind Before Buying A House In A Big City
There are certain things that can make your life difficult with a house in a big city but knowing them beforehand can help you be prepared and better equipped to deal with them. We understand that you are planning to buy a house and that it is going to be your first time. This is certainly a cause for celebration but we would suggest you keep these things in mind before making the final call:
The biggest hassle for you is going to be handling the financial aspect. As tempting as having a house in the big city sounds, it is going to be extremely expensive and difficult to find. We would advise you to be prepared and patient and to always have your budget in check.
Do not get carried away by fancy neighborhoods and overpriced places. Manage your budget well and try to avoid making offers on houses you cannot afford.
If you have budget restrictions, do not be skeptical of going for a home that needs some work if it fits in your budget and feels like home. With some tweaks and repairs, there is a good possibility of you being able to score a wonderful deal within your budget.
Your big-city dreams will certainly be a lot more expensive as compared to buying a house in the outskirts of the city so be prepared to experience some level of noise pollution and general city chaos.
Living in a big city will be comparatively expensive so drafting a monthly budget is your way to go.
If you find a house with additional space – like a room or suite – and it fits within your budget, consider renting it. The rental market in big cities is huge and always blooming. This way you will be able to have some extra income in your pocket helping you live the life you want.
A neighborhood plays an essential role in making your dream a better reality. Nosy and problematic neighbors can easily turn your dream into a nightmare so before putting in an offer, always make sure that the neighborhood is safe, peaceful, and matches your vibe because as cheesy as it sounds, your vibe does indeed create your tribe.
See also: Credits For First-Time Homebuyers
Summing Up
You have made it! Regardless of whether you're a dreamer with no funds who is simply researching or an adult with a stable income willing to invest in a house for a secure future, you have come so far and we acknowledge the struggle. We hope that this article was helpful to you to get inspired and to find your best city. Your first house is a milestone that you will always cherish so take your time with it, enjoy the process and always be thorough and sure before making that final offer on the house.
FAQs On Best Big Cities For First-Time Homebuyers
What State Is Better To Buy A House In?
A state has multiple cities and what is suitable for you can depend upon many factors so the final call will always be yours but if you are looking specifically at housing affordability, the state of Mississippi can be your ideal pick. With a median home value of $114,500, Mississippi is a gorgeous choice that is surrounded by stunning water, nature, and mountains. If you decide to buy a house in the state of Mississippi, you are sure to be spoiled with choices because the state is blessed with variety and affordability. However, the job market in the state is a little stagnant so you might have to conduct your own research in terms of career opportunities while in the state.
See also: Mortgage and Homebuying tips for Newlyweds
How Old Are Most First-Time Home Buyers?
The average homebuyer is 45 years old, especially in America. As the world moves at a faster pace, generations are getting restless about their goals which can be seen in the renewed pace of people buying their houses at an early age. About a quarter of buyers are in their thirties. New homebuyers are typically younger than homeowners who haven't moved within the previous year, but older than the general renter population.
What Percentage Of Millennials Own A Home?
Millennials are the hustlers and the overthinkers; a generation that is finding their way into the world by constantly learning and unlearning things. Millennials excel in the home market too and the latest surveys show millennial homeownership at 47.9%. This means that the number of millennials that own their own homes is estimated to be 34.5 million. That number is projected to rise even further in the coming years. 52.1% of millennials still do not own their own homes. Over half of all millennials are still locked out of one of the most trusted methods of building wealth. The 52.1% of millennials that have not purchased a home yet are either renting or living with friends and family.
See also: Home-Buying Checklist For Parents