7 Best Neighborhoods In Jacksonville For Families


VanLines Inc
Secure Storage
Easy Booking Process
Fully Trained Employees
GET A QUOTE

Colonial Van Lines
Storage Services
Long-Distance Moves
Corporate Relocations
GET A QUOTE

Moving APT
Available Nationwide
Award-Winning Movers
Extensive Vetting Process
GET A QUOTE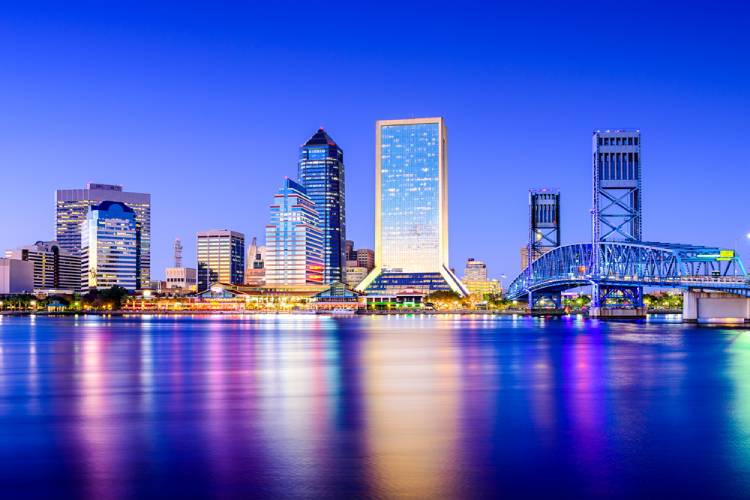 Jacksonville is a family-friendly city in the state of Florida. It's the ideal city to explore the different sides of Florida and experience all the various outdoor activities and adventures here. Jax, as it's commonly called, is a city that has a combination of a relaxed vibe and great family adventures as well. The school system is great and the city has over 22 miles of beaches, dynamic street art, and eclectic museums. The crime rate is also decent enough to ensure the safety of your family and the community here is very family-friendly and close-knit.
A majority of the population in Jax is the younger generation along with families. More and more people have been moving to this city as it provides great prospects to raise a family. Interestingly, Jacksonville has the largest urban park system in the USA which also allows your kids to have enough parks and playgrounds to enjoy their playtime. So, if you've been wanting to move with your family to this city, we have a list of some of the best neighborhoods in Jacksonville that are just great to raise a family. Let's dig right in!
Best Neighborhoods In Jacksonville For Families
Neptune Beach
Neptune Beach is a popular neighborhood among families in Jacksonville. It's located between the Atlantic Ocean and the Intracoastal Waterway in Duval County. The crime rate here is lower than the national average, making it a safe place to raise a family. If you're a water baby, you'll instantly fall in love with this neighborhood – it has a coastline that allows you to enjoy some beach time with your family and enjoy some water sports, sunbathing, surfing, and swimming too!
Duval County has some of the best private and public schools like the Neptune Beach Elementary School and The Beaches School. Your child's schooling can easily be taken care of when you move here and so can their playtime. There are ample walking trails, parks, playgrounds, sports courts, and other kid-friendly trails that are going to help your child grow up in a healthy environment. The community here is a bit reserved but very welcoming and warm toward new neighbors. You'll have a good time getting used to the people and livelihood in the Neptune Beach area.
Median Home Value: $708,645
Monthly Rent: $1,745
Median Household Income: $95,828
Atlantic Beach
Atlantic Beach is an art-loving neighborhood that celebrates literature, music, fine arts, and arts of any shape or form. You'll find wall murals and music bars spread across the city here. You also have everyday farmers' markets where you get fresh produce on a daily basis. Local artists here have their shops and you can buy all things arts and crafts to decorate your new house here. Speaking of houses, you have the long coastline alongside which you'll find some really gorgeous beach houses, family condos, cottages, and some amazing big spacious craftsman-style homes.
There are also community events that take place in this neighborhood more often than usual. You have the Shakespeare in the Park event that is loved by all along with many other local events that you'll love to engage in with your family. All of these fests and events along with the recreational activities, soccer fields, parks, and other activities open opportunities for you to have quality family time in Atlantic Beach.
Median Home Value: $675,400
Monthly Rent: $2,550
Median Household Income: $78,062
Oceanway
Oceanway is an uptown neighborhood located in the northeastern part of Jacksonville. This neighborhood has seen rapid growth in recent decades as many families and working professionals have been moving here. This neighborhood is close to most parts of Jacksonville as well as to Jacksonville International Airport. There's the Dunn Creek flowing through the city, so some houses here have a beautiful view of the flowing water as well. You have family homes, condos, apartments, and other kinds of homes that you can either buy or rent out here at relatively reasonable rates.
Your kids will have a fun time exploring the sports field, playgrounds, trails, zoos, museums, and other outdoor places that have some engaging activities hosted every now and then. The community here is rich in diversity with people of Greek and Portuguese ancestry living here for ages. Oceanway Elementary School and Oceanway Middle School are the two most renowned schools here where your child will get a quality education in Jacksonville. It's a lively and rich neighborhood with something for everyone.
Median Home Value: $366,500
Monthly Rent: $1,630
Median Household Income: $71,160
Deercreek
Deercreek is a neighborhood in the southeast region of Jacksonville that is fairly known among families and working professionals. It's a great place to plant roots for your family as it has some great schools, outdoors, job opportunities, and affordable living. You'll find different kinds of family homes here and you can easily find the one that best suits you. These houses are affordable and the neighborhood is such that it takes you no longer than 30 minutes to get to any part of Jacksonville. This means you get to enjoy swimming in the ocean and building sandcastles while also enjoying watching fun games at TIAA Bank Field.
The education in this neighborhood is great and the schools are rated higher than average. Watson School Of Real Estate and Jacksonville Country Day School are two of the well-known schools here. The extensive job opportunities that you have here, will also be an added bonus as you'd get to travel closer and work without having to travel for too long.
Median Home Value: $589,800
Monthly Rent: $1,618
Median Household Income: $65,566
Orange Park Town
Orange Park Town is one of the most affordable neighborhoods in the city where you get some great deals on houses. This neighborhood celebrates some great festivals and carnivals as well. They have Park and Carrie Clark Day, Hometown Holiday in the Park, and also the Fall Festival that is celebrated by the community. These are family-friendly events that take place in Orange Park all year long which allows you to have some family time and never get bored of doing the same things. Healthcare and education in this neighborhood are one of the best in Jacksonville and you also have ample job opportunities in those industries.
The neighborhood is in close proximity to the Naval Air Station Jacksonville which generates ample job opportunities available in the military. This is one of the primary reasons why a majority of the population living here is from a military background. The plethora of kid-friendly amenities is also something that creates a very warm and welcoming environment for your children in Orange Park Town. You can also enjoy the farmer's market that is set up from September to June every year and you get all kinds of fresh produce here. It's a popular event that many people from neighboring areas also visit and enjoy. When moving with your family to Jacksonville, Orange Park Town is definitely a good neighborhood to consider.
Median Home Value: $334,300
Monthly Rent: $1,380
Median Household Income: $57,718
Palm Valley
Palm Valley is one of the oldest neighborhoods in Florida that is known for its craftsmen and Mediterranean-style houses. This neighborhood is located a bit on the outskirts of Jacksonville and has a very low-key life. The majority of the population here comprises of elderly and families. Ocean Palms Elementary School and Valley Ridge Academy School are some of the many top-rated schools located in Palm Valley where your child's education is secured. You also have the easiest access to the beach where you can spend your summers taking a dip, swimming, and surfing.
Buying or renting a house in this neighborhood is not going to be cheap as the real estate market here is very competitive and highly-priced. The old Mediterranean-style houses here are all on the higher end of the bargain and so are the family homes. The good part is that there are ample high-paying job opportunities in neighboring areas and traveling there is hassle-free if you have your car. The cost of living here is low, so having your car and traveling to these neighborhoods will be an easy thing for you to manage.
Median Home Value: $956,400
Monthly Rent: $1,832
Median Household Income: $108,560
Ortega Forest
Ortega Forest is regarded as one of the safest neighborhoods in Jacksonville when it comes to both violent and property crimes. The overall crime rate in this neighborhood is almost 71% lower than the national average making it a great place to raise a family. This neighborhood is also in close proximity to the Naval Air Station Jacksonville, which means that you'll have job opportunities available here. That's also why you'll come across a lot of military families living here.
The houses in Ortega Forest have waterfront views, are ranch-style, and have colonial influences as well. The family homes in this neighborhood have either a front yard or a backyard if not both. The community here is close-knit and hospitable as well. Besides, the schools in this neighborhood are some of the best in the city. Ortega Elementary School, St. Mark's Episcopal Day School, and Stockton Elementary School are some of the primary schools that have gained immense popularity in recent years for their quality education. The overall vibe of this neighborhood is very apt to raise a family. Job opportunities, low crime rates, great schools, to ample outdoors, Ortega Forest has everything you need.
Median Home Value: $423,200
Monthly Rent: $1,078
Median Household Income: $69,320
Things To Look Out For Before Deciding To Move To Jacksonville
The real estate market in Jacksonville is really affordable and finding a home for your family is also going to be very easy here. You can choose to either buy or rent here as both will allow your pockets to get a breather.
The growing job market in the city is also going to be really helpful when looking for a job. Healthcare, education, military, finance, insurance, and social assistance are some of the industries with great job opportunities.
The cost of living in Jacksonville is lower than the national average, which means that you'd be spending a bit lower here on your monthly expenses.
The typical southern hot and humid weather can be a bit too much to get used to. Taking a dip in the pool or making some homemade popsicles can be a good way to beat the heat in Jacksonville.
One best thing about moving to Jacksonville with your family is that there's a lot for you to explore and experience. From gardens, museums, golf courses, and plantations, to many other adventure activities and spaces, you have a lot to explore here.
The food here is a culinary work of art; you'll be enjoying more barbecues and a lot of roasted meats here. The food culture in Jax is surely going to be fun to explore.
The transportation system here is not the best and the traffic adds to the chaos. So, having your own car is going to be the ideal way to travel within Jacksonville.
Summing Up
Jacksonville is a city that can make all of your dreams come true. It has some of the best neighborhoods, some of which are already mentioned above that are just perfect to raise a family. Affordable living, quality education, reasonable real estate, low crime rates, outdoor amenities, and several other opportunities, all combine to make these neighborhoods some of the best ones to set your roots and raise a family. We hope these suggestions help you and your family narrow down the ideal neighborhood!
See Also: 7 Best Moving Companies in Jacksonville | Top Out of State Moving Companies in America
FAQs On Best Neighborhoods In Jacksonville For Families
Is Jacksonville A Good Place To Live For Families?
Jacksonville is one of the best cities in Florida to raise a family. It is affordable, has ample job opportunities, affordable housing, quality education, ample amenities, and also a gorgeous coastline. All of these things combined, Jacksonville fits like a glove when it comes to being a place to raise a family.
Where Are The Safest Neighborhoods In Jacksonville Fl?
Neptune Beach, Ortega Forest, and Palm Valley are some of the safest neighborhoods in Jacksonville that are just ideal to raise a family. The crime rates in these neighborhoods are lower than the national average and it is one of the safest cities to live in.
Is Jacksonville A Safe Place To Live?
Jacksonville has a higher crime rate compared to the national average but it has some neighborhoods that are safe to live in. Not all of its neighborhoods have high crime rates, so you can pick out the ones with the lowest crime rates that offer a better quality of life to live in.