Where to Buy First-Hand and Used Furniture at Affordable Price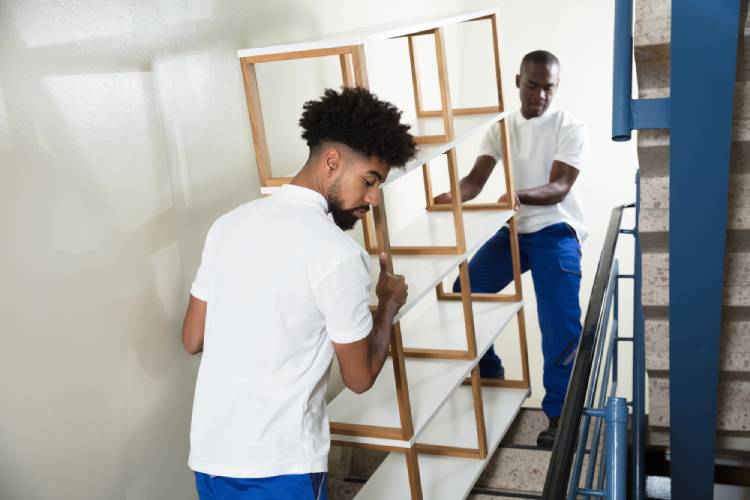 First of all, congratulations on completing the mammoth task of successfully moving into your new home. You're now past the biggest roadblock and can pat yourself on the back. But is your house looking a bit too empty? That's probably because there's barely any furniture.
Perhaps all the expenses on buying and moving into your new home has left you with a cash crunch. If that's what's stopping you from buying new furniture, allow us to help you out. Here are some places from where you can buy cheap furniture for your new home! Time to get yourself a new table, couch, and PIVOT!
Places To Buy Cheap First-Hand Furniture
Wayfair
Founded in 2002, Wayfair is one of the most trusted e-commerce companies in the US. The company is known for its fast shipping and offering millions of options for all kinds of furnishings at affordable prices. Since you're moving into a new home and looking to start decorating from scratch, Wayfair can be your one-stop shop for everything from furniture to appliances. The company also provides you with the option to personalize your furniture with the fabric, design, and color of your choice.
Shipping And Return Policy: Wayfair promises free shipping for items over $35 and within 2-day delivery. You can return a product within 30 days of purchase for a refund or store credit.
Overstock
Overstock is a tech-driven online retailer that offers an expansive selection of products at nominal prices. Founded in 1999, the furniture company takes care of your budget and on its homepage itself, you'll find a large number of discounts and deals. Head to the company website to start your search for different products for your new home. Don't be surprised if you spend a lot of time browsing this website; the range of furniture for all rooms along with rugs, decor, lighting Overstock offers is just too high!
Shipping And Return Policy: Overstock typically ships your products within 1-2 business days. You can also return what you bought within 30 days, but you'll have to bear the shipping costs (this doesn't apply if Overstock made an error with your order).
IKEA
Most probably IKEA is the first name you can think of when it comes to buying furniture with budget constraints. Founded in Sweden in 1943, IKEA is now a worldwide furniture retailer. The company sells most of its products as ready-to-assemble or flat packs. What this means is that IKEA packs the product components separately and the customers are required to assemble them. This step is taken to reduce the prices. With IKEA, you have both options – online shopping and visiting a store. Are you ready for some meatballs?
Shipping And Return Policy: IKEA allows you 365 days to return a new and unopened product and 180 days to return an opened product. For a full refund, you'll be required to submit proof of purchase. The shipping of small products will cost you $5.99 and for the large items, it starts at $49.
Amazon
The only way you haven't heard of Amazon is if you've been living under a rock, and that too isn't a guarantee. Is there anything you cannot find on Amazon? Highly doubtful. Founded in 1994, Amazon offers sustainable and affordable furniture with further discounts on it. And if you have supernatural powers or, in other words, the Amazon Prime membership, you get extra benefits like quick and free shipping. You just need to be on your toes, read reviews and specifications of the product, and also see if there are multiple sellers offering the same piece of furniture. There could be a difference in price and return policies.
Shipping And Return Policy: In case a product doesn't meet your expectations, you can raise a request for return within 30 days of purchase. The cost of shipping differs from product to product. For Prime members, shipping is free and the product reaches you within two business days.
Walmart
One of the USA's (and the world's) most reliable companies, Walmart was founded in 1962 by Sam Walton in Arkansas. Once again, you get the luxury of online shopping as well as visiting the warehouse stores of Walmart and choosing from a huge variety of products for your new home. Along with affordable furniture, Walmart also has a range of appliances for you.
Shipping And Return Policy: You can ask Walmart for a refund or a replacement of an item within 90 days of delivery. For products below $35, you're required to pay $5.99 for the shipping. All the items over $35 are eligible for free shipping.
Home Depot
Founded in 1978, Home Depot is known as the largest home improvement retailer in the entire country. Strike a balance between quality and your budget as you skim through a plethora of Home Depot products like tables, mattresses, sofas, chairs, dressers, bed frames, headboards, etc. The company offers a lot of deals and discounts at already low prices. It's always your call whether you want to have your purchased piece of furniture delivered to your home or you want to pick it up yourself from the store.
Shipping And Return Policy: An item can be returned to the retailer within 90 days of purchase. Home Depot offers free delivery on orders over $45.
Places To Buy Used Furniture
If you're not particular about buying first-hand furniture and want to save quite a few bucks by getting used furniture, we got you covered on that front too! Here are a couple of places where you can get used furniture:
Craigslist
Founded in 1995 by Craig Newmark, Craigslist is an American digital classified advertisements website. This is where people put their used items for others to buy. If you're looking for second-hand furniture, Craigslist is going to be your favorite soon. Not only is it an amazing place to find cheap furniture, but also free furniture at times. A lot of people are willing to give away some of their furniture without charging for it. On other occasions, you'll find used furniture at highly discounted prices. You just need to stay sharp in order to stay clear of potential scammers at all times.
Shipping And Return Policy: There's NO return policy on Craigslist. You can directly ask the sellers if they will accept a return and give you a refund.
Facebook Marketplace
You read it correctly. Facebook is no more just a platform where you go to connect with friends and family or laugh at memes. What started as an activity in Facebook groups eventually turned into the Facebook Marketplace which allows you to buy and sell anything you want in your nearby areas. While looking for furniture, you can add a filter in the category section and look for listings distance-wise. Exactly like Craigslist, you'll find all kinds of furniture at largely reduced prices and even for free. According to Facebook's data, the Facebook Marketplace sees over 450 million visitors every month.
Shipping And Return Policy: Like Craigslist, Facebook Marketplace has no return or refund policy. You could check with the sellers regarding them and perhaps reach an agreement.
How To Buy Cheap Furniture?
Ask Your Close Ones
Once you reach your new place and start looking for furniture, don't hesitate to ask your friend circle and relatives if they are looking to replace any of their furniture. As long as an item is in decent condition, tell them that you'd like to use it.
Get The Basic Items First
Before anything else, it would be a good idea to put all the necessary furniture in place like sofas, mattresses, tables, chairs, dressers for clothing storage, etc. You can take care of the fancier items later.
Don't Rule Out The Idea of Used Furniture
Second-hand furniture is your best bet if you're really trying to save money. And you're in luck that there are so many amazing options out there like Craigslist and Facebook Marketplace. As you look to buy furniture, you'll find people in your community who are keen to make a sale at unbelievably low prices.
Consider A DIY Approach
It's an underrated fact that all of us are better than we think we are. And the millions of options of 'How To' articles and videos on the internet have made life even easier. If you have a partially damaged piece of furniture, you can always work on it and make it look as good as it once was.
This one might seem far-fetched but you need to put your mind to it. This is where you can actually think out of the box and get as creative as possible by creating something from scratch. When visitors praise that one unique item, how cool will it be to tell them that you made it?
Summing Up
The first thing you need to do is not worry about anyone judging you for buying cheap or used furniture and secondly, you must know that you're not alone. The majority of people are cool with not having fancy furniture. In this article, we have introduced you to multiple options to buy cheap furniture. More than anything else, we hope you have a great experience buying furniture for your new home.
See also: Where to Buy Cheap Furniture
FAQs
What Are The Things To Keep In Mind While Purchasing Furniture?
It would be great if you could spend time researching the source you are buying your furniture from. Read a lot of reviews, know the return and refund policies along with the shipping charges that you have to pay.
What Is The Best Time Of The Year To Buy New Furniture?
This will depend on the type of furniture you're buying. Winter and summer months are most suitable for buying indoor furniture. The period between the Fourth of July and Labor Day sees the highest sale for outdoor furniture.
Is It Better To Buy Furniture Online Or In-Store?
This is something that depends on the individual. A lot of people want to be 100% sure and make a decision only after visiting the store and touching the furniture. But you'll never find as many options in a store as you will on the internet. So at the end of the day, you have to make a call on whether you want to buy furniture in-store or online.
How Much Does The Average Person Spend On Furniture?
In 2020, the average expenditure per consumer on furniture was $534 in the US.
What Month Does Furniture Go On Sale?
In order to make space for new stock, retailers usually put their old furniture on sale towards the end of winter (January and February) and summer (August and September).