What is Wabi-Sabi Design?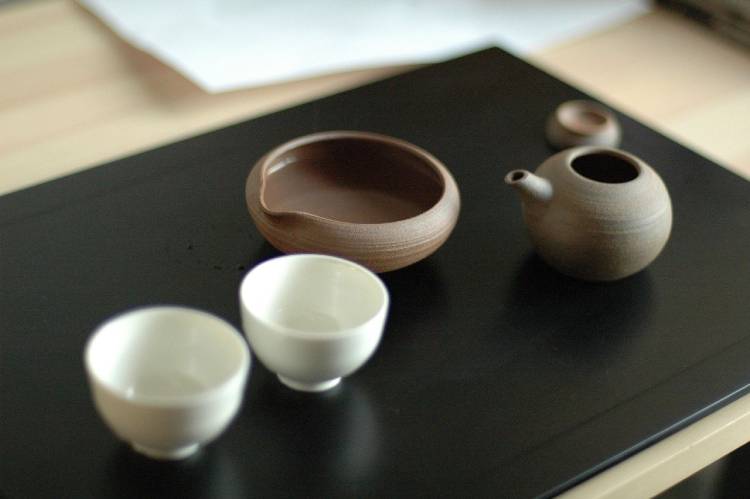 Wabi-Sabi is a Japanese concept that defies many traditional decorating rules. The idea rejects absolute symmetry and the need for perfection in all things. Wabi-Sabi is a philosophy of life, not just a decorative style; it is a way of living and perceiving the world to peacefully accept the natural cycle of growth and decay inherent in life.
What exactly is Wabi-Sabi?
Wabi-Sabi is the concept of finding beauty in imperfections, earthiness, and authenticity. It first emerged in the 15th century as a counter-trend to the dominant aesthetic of perfection and abundance. It is based on the Buddhist teaching of the three marks of existence: impermanence, suffering, and emptiness. This "flawed beauty" aesthetic celebrates the organic nature of materials and asymmetry with a slow-living approach.
Wabi-sabi is a Japanese philosophy that arose in traditional Chinese Zen Buddhist culture. Some claim that the origins of the tea ceremony can be traced back to a 16th-century Japanese legend involving Sen no Rikyu, a monk who was instrumental in theorizing tea ceremonies.
According to legend, the monk wanted to learn the traditional art of tea ceremonies, and his teamster asked him to look after the garden as part of the process. Rikyu shook a cherry tree in the park just before presenting his work to his master, causing its sakura flowers to fall to adorn the ground. This flaw of the fallen flowers brought beauty to its surroundings that originated the concept of wabi-sabi. The concept is represented by the 'enso' symbol, which consists of an unfinished circle created as part of boundless stroke or motion, typically made with black ink.
Wabi-Sabi's Philosophy
Wabi-Sabi is a Japanese concept that means simplicity and authenticity. Wabi-Sabi's philosophy is based on appreciating the beauty of natural imperfection. It is concerned with the aesthetics of imperfect, impermanent, and incomplete things. The Japanese philosophy provides an escape from the modern obsession with perfection instead of embracing imperfections more meaningfully.
What are the primary elements of Wabi-Sabi?
Decorative
Wabi-sabi, as a Japanese aesthetic, has a strong influence on modern life because it corresponds to the beauty found in humility, austerity, and the ephemeral nature of life.
Defective
According to the Buddhist concept of Dukkha, life is fundamentally painful and unsatisfactory. Wabi-symbol Sabi also depicts life as rusty and lonely. In light of this, the idea behind wabi-sabi is to embrace the flaws in the things around us. Objects created with the wabi-sabi aesthetic are thus asymmetrical and full of flaws. Feel free to use asymmetrical furniture or mismatched objects around the house.
Perspective on the World
Wabi-sabi embraces the idea that things are imperfect, that nothing is permanent, and that this is the ideal way to view the world.
Transient
The presence of green leaves in your place is sufficient to improve its overall appearance. Try keeping plants on your windowsill or adding greenery to your balcony with small houseplants such as a rubber tree, prayer plant, fiddle-leaf fig, ficus, or hoya. Indoor trees and plants add to the overall bloom scape and create a beautiful, welcoming atmosphere in your home.
Refined
While wabi-sabi was born from imperfections, the aesthetic is difficult to master. It is not that anything with flaws is wabi-sabi; instead, the term is used sparingly to describe objects that emit the highest ideal of beauty – in other words, something that is both pleasing and imperfect.
What are the essential elements of wabi-sabi interior design?
Wabi-Sabi design seeks a balance of warm and cool elements that create harmony and simplicity. Wood, paper, textiles, and clay are examples of warm materials. Stone, metal, and live plants are all cool elements.
Wood: Warm
Furniture- tables, benches, shelving
Floors- reclaimed and bamboo.
Exposed beams
Rustic bowls
All types of bamboo
Metal: Cool
Furniture, wrought iron, or recycled metal
Zinc countertops, wall art, frames
Hand beat sheet metal chemically altered to appear aged.
Paper: Warm
Screens- room dividers, doors
Wallpaper
Table Mats
Handmade paper- wall hangings
Textile: Warm
Upholstery furniture- nubby with natural dyes
Table runners
Drapery
Wall Hangings- room dividers
Stone: Cool
Slate- countertops and flooring
Limestone- countertops, flooring, fireplace, garden
Sandstone- flooring, fireplace, garden
Concrete- countertops, flooring, bathrooms, garden, fireplace
Igneous rock- accessories, garden features
Clay: Warm
Pottery is an ancient Japanese art form deeply rooted in the wabi-sabi tradition. Rough and organic in general, with function over form, muted complex color and texture, and naturalness and ease of use. This pottery style is probably the most well-known example of Wabi-Sabi styling in the Western world. Plates, cups, vases, wall art, a tabletop, within a garden
Also See: Best Garden Shed Ideas
Plants: Cool
Gardening and plants bring the outside in, a natural addition to the wabi-sabi aesthetic. Plant care is an important aspect of keeping live plants indoors.
How to Use Wabi-Sabi Design in Your Home
There is no specific role for replicating or translating the wabi-sabi philosophy into home decor. Still, we spoke with a few experts who have mastered the art of wabi-sabi to get their best tips on how to adopt a more peaceful and authentic sense of being at home.
Here is how to bring the art of wabi-sabi into your home, from being more intentional with your home decor to romanticizing your everyday items and routine.
See Also: Best Minimalist Home Decor Tips
Utilize natural materials
Because wabi-sabi is all about connecting with nature, it's no surprise that this interior design trend favors natural materials. These materials can be incorporated regardless of your aesthetic preferences. Someone who prefers Nordic design, for example, might base their strategy on light woods, whereas someone who likes a Mediterranean look might include a lot of terra cotta. Whatever materials you choose, keep in mind that authenticity is essential. In this case, the genuine article is preferable to mass-produced imitations. Consider breaking the mold and shopping for design elements outside of big-box stores. Flea markets, craft shows, and independently owned businesses are all viable options.
Maintain simplicity
Once you've decided on your design elements, it's critical to consider how you'll put everything together. The key to wabi-sabi is simplicity. Allow your sourced pieces to shine on their own and, whenever possible, incorporate an element of nature into the space. In terms of pulling those things off, your best bet is to concentrate on the layout. Wabi-sabi interiors prefer pared-down designs with functional items as the focal point. Build the room around the furniture, leaving plenty of negative space. When you're ready to consider accessories, look for things that also serve a functional purpose. Decorative bowls and trays and houseplants that can add a touch of freshness to the space are always good choices.
Accept your flaws
When we talk about bringing finishing touches to your interior design, we usually mean making it look finished or giving it a professional-looking edge. In this case, you're attempting the inverse. Wabi-sabi is about working deliberately to find the beauty in existing flaws. Don't be afraid to leave a rough corner on your finished design with that in mind. That decorative bowl you glued back together after it shattered when it fell? Give it an important place in your home.
A subdued color scheme
Turn to mother nature for a harmonious neutral palette of browns, greys, greiges, greens, whites, and creams that reflect the natural materials that serve as the foundation for your interior design scheme. Natural light and the interplay of muted colors create a sense of comfortable and enveloping luxury in this palette's interiors, which are serene and harmonious. It's a look that complements the natural pastels of a Scandinavian scheme and the fired earth tones of the Mediterranean.
Less is always more in a wabi-sabi interior. Quality objects that welcome a sense of history or old items that continue to perform the new functions all play into our interest in sustainability and our keenness to step away from the hurdles of everyday life into a home that welcomes our imperfections by being at ease with its own.
Cutting down
The most important wabi-sabi principle is simplicity in living and personal items. Rather than adding new items to your home, look at what you already have. Declutter and pare down your possessions. Consider what the objects mean to you and whether they are truly necessary. This is done to strengthen one's freedom from materialistic attachments in life. This reduces stress and anxiety while also providing a sense of peace and tranquillity.
Upcycling and Repurpose
Repurposing furniture and items celebrate flaws and flaws that are highlighted rather than hidden away. These flaws represent the passage of time and tell a story. The object's uniqueness also makes it special and one-of-a-kind. We include the item's history while giving it a new purpose in our home by repurposing it. It's also a sustainable way of life.
Kintsugi pottery is made by gluing broken pottery back together with gold lacquer. Giving the pottery a new lease on life while emphasizing that it was previously broken and celebrating the flaws rather than hiding them.
Green is the way to go
Instill a sense of calm in your interactions with nature. Wabi-sabi is manifested in darker tones, such as greys, blues, and greens that reflect nature, as well as pastel shades, such as cream and sand, for a muted look from the desert and the beach. Bring in planters and flowers that will give you a sense of calm. Allow your home to take you away from the monotony of socializing and wrap you in a soothing environment.
An unsettling amount of light and air
Nothing is more reassuring than walking into a house that brings back fond memories. We all know how changing the amount of air and sunlight in a room can change how it looks and feels. A wabi-sabi style house emphasizes filtered light — to avoid harsh rays while still filling the room with a sense of warmth. Sheer curtains, mirrors, and glossy surfaces are ideal for this. Allow some fresh air in and add some fragrance to lift your spirits. Bring flowers, incense, or even simmering water with essential oils into your home to bring spring inside. Rather than something created in a lab, try to obtain natural scents.
Conclusion
Consider how lovely it would be to show someone around your perfectly imperfect home. Start with these home design ideas if you want to incorporate wabi-sabi into your daily life. The concept of wabi-sabi is similar to the Scandinavian art of hygge, which focuses on minimalism and finding happiness in the small things of life.
Also See: Best Home Remodeling Ideas
Frequently Asked Questions
How can I put Wabi-Sabi into practice?
Choose primary and secondary colors to coordinate the exterior of your home. To achieve uniformity, try to respect the color scheme used by the entire neighborhood and match the colors of your doors, window treatments, and shutters. You may also read our article on How to Choose Exterior Paint Colors for House.
What is the significance of Wabi-Sabi?
The general rule is to use three colors. While many homeowners prefer neutral or monochromatic colors, you can choose the right combination of three colors of the color wheel if you want something quirky and unique.