Tips To Weatherize Your Home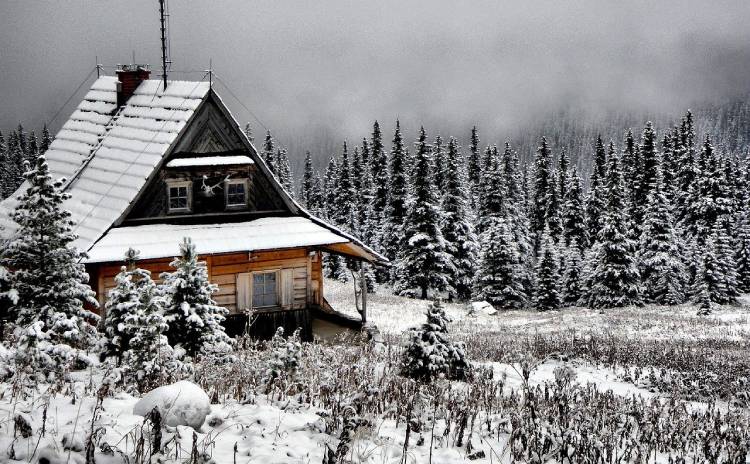 Have you ever heard of this term? There's a pretty good chance that you haven't. Weatherization is the process of protecting a structure from the outside environment – wind, moisture, and sunlight. But in everyday society, weatherizing refers to the set of practices used to keep the heat inside the house during winters and prevent any energy loss.
No matter how obscure the word "weatherization" may seem, it comes down to a few easy points that anyone can do. Having a warm atmosphere indoors increases your comfort and saves energy, thus leading to less expenditure on energy bills. Studies have shown that households save on average $283 or more through weatherization improvements and upgrades every year.
Weatherstrips
Weatherstrips are strips commonly made up of rubber to prevent air leakage through doors and windows.
Install weather strips between the door and the door frame such that no gap remains. If you have movable windows, weatherstripping them decreases air trespass. You can also apply weatherstrips to the corners of your attic door. After weatherstripping, make sure you check for gaps twice.
Door Sweepers
Door sweepers/stoppers are materials made of rubber that you can install at the bottom of your doors; in the case of windows that close downwards, installing door stoppers works. A lot of air leaks through the bottom of doors and windows, and if you look superficially, the air leaking is equivalent to your money leaking from inside your home. The air that leaks directly affect your bills, so makes sure you check for this too while weatherizing.
Caulking
Caulking is the process of sealing air leakage through gaps or holes between the wall and the solid structure. The material which is used for caulking is known as "caulk." When applied to the seal, it is white, but after drying, it turns clear, hence leaving no awful signs. Caulk can be applied to:
The gap between the faucet and basin or basin and the wall
Around plumbing connections
In the kitchen or anywhere there is a gap
Insulation
According to the laws of physics, heat travels only when there is a temperature difference. This means that the heat generated by your heaters will travel to cooler places like storage space, attic, cupboard, or any other damp gaps. But you don't want that to happen. Instead, you want the warm air to remain in an important space of the house. You can prevent unwanted travel of heat using insulating materials like fiberglass, cellulose, or foam boards.
Install insulating films on your glass windows and doors
Insulate attics and crawlspaces by placing the material on the floor
You can insulate your walls by sticking or hammering the proper material on them
Use thermal curtains around windows
Use smart thermostats
Insulate water pipes and electric wires
If using a fireplace, make sure you completely close the damper after usage.
Stop the fireplace flue using a plug if you don't use your fireplace.
Cover your water-heater tanks, so they require less energy to warm your water.
Insulate electric boards and switches using foam-sealing gaskets.
Also See: Hurricane Proofing your House
Ventilation
Now that you have sealed every possible way the air can get inside, you left no room for natural ventilation. However, ventilation plays a vital role in every household as it helps maintain the air quality indoors and allows natural air to come inside. To tackle this new problem here is what you can do:
Use exhaust fans in kitchen and bathrooms
Use kitchen chimney from time to time
You can also use whole-house ventilation, which involves pipes and controlled airflow
However absurd this may sound, you can also use ceiling fans to circulate air inside the room, resulting in better air quality.
If someone in your family has health issues, you can cheat a little and half-open the windows to allow air to come inside.
Cleaning
What you need to do is to clean certain things. Cleaning your exhaust fans and chimneys regularly enables better passage of vapors. It's probably the easiest and cheapest method of all.
Check if your gutters are clogged, and then unclog them.
Dust attracts moisture, so try to keep everything as clean as possible.
Once in a week or month, dry the floor mat as it soaks up a lot of moisture.
Also, dry out bathroom rugs and towels.
Use vacuum cleaners and prevent water usage as they build up moisture.
See Also: Tips to Clean your Carpet | Cleaning your New House | Maintenance of Home
Repairs
Another easy method is repairing. All you need to do is look for loopholes in your building structure and fix them. For example:
Check your ceilings and walls for stains as they mean mold growth and get it fixed.
If there is any rotten wood in the house, get it repaired.
Check for plumbing failures and prepare them for winter.
Account for mechanical failures like heater breakdown of chimney malfunction and get them serviced.
Related: How to Patch and Repair Dry Walls
Moisture Control
Moisture control in winters can be tricky, but we broke it down to a couple of points for you. In a household, moisture is generated through various processes like showering or cooking. Due to improper ventilation, the humidity might not leave your house and diffuse into walls or wood doors and windows, increasing mold growth and decreasing their life.
Use a dehumidifier, but make sure you check outside temperature because if the vapors are too cool, the machine coils might freeze.
When using a shower or cooking, use exhaust fans to allow the moisture to get outside.
Check for water leaks through the drainage system and get them repaired.
As already prescribed above, clean the gutters to allow a steady water flow.
Dry your laundry outside if you don't have a dryer.
No matter how beautiful indoor plants look, they release moisture, so it's better if you move them out.
If you see condensation on the windows, you should open them for a little while.
See Also: Maintenance of your House in Winter | Moving in Winter: All You Need to Know
Ask an Expert
After reading this article, you think that you probably won't be able to do it or if you're moving into a new house or renovating the old one, it's a good idea to call a professional and ask for their assistance. Weatherization services come under the Home Performance industry. You can ask them to have a full home energy audit.
The audit will tell you about possible structural fails and leakage because they are professionals, they will suggest the best plan for your home.
If you're lazy or unable to weatherize your home by yourself, you only need to pay them, and they will do it for you (Well, actually, that's the whole point, isn't it?).
FAQ
Do renters qualify for weatherization?
Before your house can be qualified for any weatherization work, you need to sign a contract with your tenant that allows you to weatherize your home.
What work should be done to weatherize your home?
A computerized energy audit program helps you prioritize what weatherization measures can be the best for your pocket and your house.
What is the type of work that will be done?
As previously stated, the work which is decided is based on both the purposes of saving your costs and improving your house. The structure's computerized energy analysis determines the work to be done.
Who does the work?
Local contractors and crews who are professionally trained to install weatherization measures will be carrying out the work.
Conclusion
According to the U.S. Department of energy, weatherizing your homes reduces heating bills by 32%. You can use that money somewhere else or treat yourself to making the right decision. By weatherizing, you're not only saving up on your money, but also you're lowering your energy usage and thus positively affecting the surrounding environment. If weatherizing your home turned out to be a brilliant idea for you, make sure you recommend it to others and help create a better future! It is crucial these days that we try our best to keep the atmosphere safe and healthy and encourage our family and friends to do the same.