How to Remodel Cape Cod Style Homes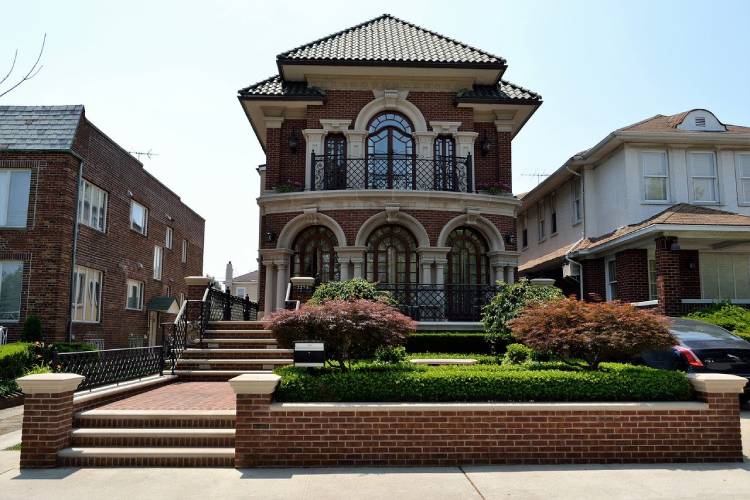 The Cape Cod-style homes are very charming with their large center chimneys and weather-worn wood shingles, which add a lot of beauty to the property. The ideal American cottage design is the Cape Codder. They are efficient, and the basic symmetrical façade lends itself to curb appeal improvements like shutters, footpaths, and vibrant windows. Once you've tired of the cottage look, it can be easily remodeled into other styles like Mediterranean or Craftsman.
When remodeling a Cape Cod-style home, it's important to keep in mind the house's character and avoid making any significant changes that might alter its appearance.
A Few Things to Remember
Before you remodel your house or any building, think carefully about what you want from it. Capes have a lot of charm, so you need to be careful about the changes you make. If one part is updated, but another aspect seems out of place because it's from a different time period, the overall effect will be negative.
Your home is one of your most significant investments, so you need to think long-term when you remodel or redecorate. Plan for the future and set a budget before beginning any project. Think about how long you plan on staying in this house and what kind of changes will make it easier for people to live in. You can successfully remodel a Cape Cod-style home while retaining its character by following these simple rules.
If you adore the appeal of your Cape Cod home but feel that a few renovations are required but don't want to change the complete look of your property. Then keep reading on for simple ways to improve your home without breaking the bank.
How to Remodel Cape Cod Homes
There are several possibilities for repurposing rooms in a Cape Cod home. For example, you can turn the basement into an extra bedroom or living room or use it as a recreational space for your children and their friends to keep them out of trouble. Here are a few tips for remodeling the cape cod homes
Set a Budget
Capes require a variety of upgrades, which may include anything from new features to functional changes. These kinds of enhancements are frequently more substantial than mere cosmetics. A prefixed budget will ensure you know what to expect, and it will also help keep the project on track. A well-planned remodel will end up with a good return on the investment, so you should consider your budget carefully.
Remodeling isn't cheap, but if you are careful, you can choose your appliances wisely, upgrade or repair where it counts most for a similar cost as less comprehensive remodels. You may read our article on Ways to Cut Cost on House Remodeling.
Make a Plan for the Future
Before beginning the remodeling process, you need to plan for your end goal. You need to set a budget, but that doesn't mean you shouldn't think about the future.
How long will this house be your home? Will you need some of these renovations to help it sell, or will you want to update for yourself and any future residents? With the right planning and considering this information at the start of your project, you will get the most for your investment.
Add some New Colors
If you think that repainting the exterior of your house is out of the question, think again! Even though a Cape Cod is typically smaller, it can be painted any color you want. Go bold and paint the house red or blue for a fun look, or stick with a traditional white or gray to update your home without costing a fortune.
You can choose from anything in terms of interior color schemes as long as the colors work well together and don't crash. Try including soft neutral tones, such as sandstone or beige, for a peaceful feel. You might also want to select a color palette that will last for years, so you can repaint over and over without worrying about wear and tear.
Also Read: How to Paint Textured Walls | Painting Concrete Flooring
Change the Design of the House
Most people believe that the only way to remodel a Cape Cod is to add Victorian elements like gingerbread trim. While these kinds of details are beautiful as well as fun, they could completely change the overall look of your home.
The Victorian style is very ornate, so it may not be the best choice if you want to remodel a Cape Cod. Stick with classic design touches for this house type that will highlight the traditional characteristics of the building rather than cover them up.
If you prefer, you can choose one or two additional design styles to tie Cape Cod to the rest of your home. For example, you could place a classic shingle roof on top of your house with Victorian-style gingerbread trim for an elegant effect that honors both styles. You may read our article on Cost of New Roof to know how much will the roof cost you.
While redecorating or remodeling can be expensive, it doesn't have to cost a fortune. If you're thinking about buying or selling a home, be sure to check out more on how you can improve your property value.
Skip the Living Room
In a Cape Cod home, the living room is the heart of the house — it's already equipped with a big fireplace. Most people desire similar things from their living rooms as homeowners did more than a century ago when the first Capes were constructed. As a result, you won't have to renovate this space.
Consider a Mudroom or Porch
Do you always have to go through the garage? Do you hate that your laundry is in the basement or on another floor of the house? If so, a mudroom might be precisely what you need to make your life easier.
By consolidating all of these areas into one space, you will make the most out of your home without having to spend a small fortune.
Create an Uninterrupted Flow
Many Capes were built with hallways or foyers, which can interrupt the momentum of people walking through them. If your home is one such house and features a large enough area for renovation, consider removing some walls to allow for a free-flowing floor plan.
Add Space
One of the biggest complaints of people living in Capes is that they feel cramped. However, by removing some walls or expanding into an attic, you can add more space to your home without breaking the bank. This will help create a more open floor plan while increasing the value of your property at the same time.
Creating a dining room will also help you break free from the idea of being stuck in a small space. Although this option can be expensive, it can add value to your home and give future residents more space to enjoy their time while living there.
Updating or modernizing Capes is not particularly difficult. Generally, the building type will accommodate most changes if done carefully and conscientiously. By clearly thinking about your goals at the start of the project, you can plan for success.
Open Kitchen
Having an open kitchen is one of the most desired aspects of new homes. This feature will give your kitchen more space, give room for all of your appliances, and provide a workspace even if you have company over.
You can create an open floor plan by removing some walls or using an island to separate spaces without making significant structural changes. This is a beautiful way to update your home without doing anything drastic.
Also See: How to Remove Popcorn Ceiling
Change the Door
Changing the doors in your house may appear to be a minor modification, but it can bring a lot of distinctive character. Consider switching out hollow-core or solid-core doors with real wood if your Cape has them.
Not only will your home feel cozier, but it can also increase the value of your property because real wood doors are much more likely to sell than alternatives.
Conclusion
There are many ways to remodel your Cape Cod-style home to make it more livable and desirable. By considering your goals for the project at the start, you can ensure that you make the most of your investment. We have outlined some of the most popular renovations for Capes in this article, so be sure to consider them when planning your next remodeling project.
Frequently Asked Questions
How much does it cost to expand a Cape Cod House?
Your ultimate objective determines the overall cost of raising the roof on a Cape Cod home. The cost of raising the roof on a Cape Cod house ranges from $15,000 to $125,000. Expect to pay between $60 and $198 per square foot to adjust the roof's pitch.
What basic house design is a Cape Cod Style House?
A Cape Cod-style home is a colonial, 1 and 1/2 storey, wood-framed house with a steep roof and symmetrical appearance. It typically has five bays on the front elevation, each door. Cape Cod-style homes are traditionally single-story with a low and broad rectangular profile, a central chimney, and a pitched side-gabled roof.
Why are Cape Cod Homes popular?
Cape Cod homes are popular because they provide many rooms for a relatively small footprint. The Cape Cod house style is fairly versatile and can be elaborate or straightforward in its detailing. It's also fairly economical to build, both as a new home and adding to it.
Can you turn a Cape Cod into a colonial?
Yes, you can turn Cape Cod into a colonial-style house. Because you're switching your present Cape cod house to another well-known style house (from ranch to either a colonial or split-level farmhouse), and once it is completed, there will be no visual oddity/eyesore, especially if you need a huge expansion.
In what order should you renovate a house?
To renovate the house, you need to set a budget, then Demolice the part that requires remodeling, do repairs of HVAC, Electrical, and Plumbing Work, and so on.
Also See: Tips to Weatherize your Home | What is Ranch Style Home? | Pros and Cons of Living in Micro Home