How to Hang Wallpaper (and How to Remove It)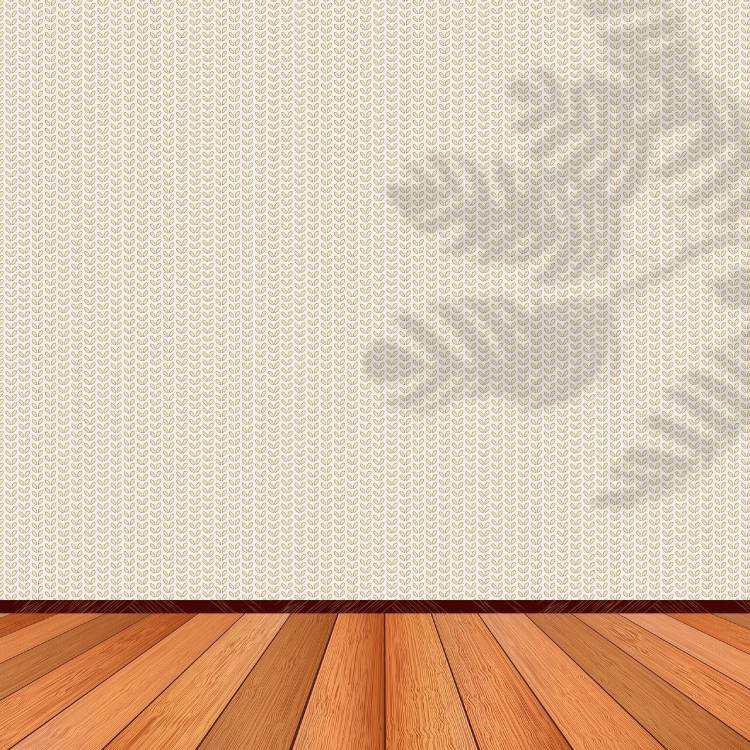 Whether used throughout a room or just on a single feature wall, Wallpaper is a great method to add personality to your home or update decor because there is a wide range of colors and patterns available. Wallpaper can help conceal uneven walls, small dimples, and imperfections, and it is generally less expensive and easier to install than replastering.
Wallpaper is a fantastic, multi-purpose product that can be used throughout the home to add visual interest and sophistication to any room. Because they are afraid of not hanging Wallpaper, some homeowners prefer to decorate with paint. However, once you know how to hang Wallpaper correctly, it's a simple task that even inexperienced DIYers can complete.
Why use Wallpaper?
Wallpaper is always more expensive than paint, but it comes in various styles, which are quite affordable.
It comes with a huge range of designs, patterns, and surface finishes.
There are several methods for attaching Wallpaper to your walls, including paste the wall, paste the paper, and peel and stick.
Wallpaper, particularly peel-and-stick Wallpaper, is easily removed and replaced.
Some types have a lifespan of more than 15 years.
Many types of Wallpaper are washable.
Also See: Warm Colors vs. Cool Colors in Home Design
Why not make use of Wallpaper?
Traditional Wallpaper is difficult to keep up with and remove.
It is more costly than paint.
Edges may separate from the wall, particularly in wet weather, and must be reattached or pasted.
Patterns must be matched and well-aligned with one another. This necessitates a high level of precision.
It cannot be used on raw concrete or textured walls.
See Also: How to Paint Textured Walls
Types of Wallpaper
Liner Wallpaper
This type of Wallpaper also referred to as lining paper, is made of paper or fiberglass. It is useful for concealing wall flaws and reducing the need for repairs, and it can serve as a foundation for more delicate wallpaper types. Furthermore, it is simple to use and remove.
Printed Wallpaper
This type is widely used and comes in various colors and patterns. Digitally printed Wallpaper is generally less expensive than hand-printed Wallpaper, and it can be mass-produced, but it can be easily torn. Moreover, because the printing ink is water-based, it should not be used in kitchens or bathrooms.
Vinyl Wallpaper
This wallpaper is made of printed paper that has been coated with layered vinyl. Because of its high durability, it is currently the most commonly used type of Wallpaper. The thicker the vinyl coating layer, the longer the Wallpaper will last. Vinyl paper is ideal for use in kitchens and bathrooms due to its ability to withstand steam. It can be washed and thus making it simple to maintain.
Foil Wallpaper
A shiny metal foil is used as a base for this type to give the interior space a shiny metallic effect. Because of its high reflectivity, foil wallpaper draws attention to flaws in the wall. As a result, the base wall must first be repaired, treated, or covered with lining paper. The lining and adhering process must be neat enough not to degrade the reflectivity and shine of the foil.
Flock Wallpaper
Flock wallpaper is distinguished by its fuzzy three-dimensional patterns created from a velvet-like fiber printed on the paper's base. It is one of the expensive types of Wallpaper, but it isn't easy to keep clean. Its velvety texture exudes luxury; however, it is not washable and may be difficult to remove. Therefore, it is best suited for low-traffic areas such as the master bedroom or guest room.
Also Read: Teen Room Decor Ideas
Mylar Wallpaper
Mylar wallpaper comprises a printed paper base with a polyester film applied on top. It has a wet or shiny appearance, similar to foil Wallpaper, and it also highlights wall flaws, so the prior paper lining is advised. The polyester film allows Mylar wallpaper to be washed and easily removed. However, extra cautions need to be considered to avoid creasing the paper during the installation process. It's most common in kitchens and bathrooms.
Bamboo Wallpaper
This style is made from natural bamboo and is glued to paper. It is environmentally friendly, and the color varies from roll to roll due to its natural base. However, it should be handled with precautions when gluing and installing because the adhesives can ruin its appearance and are not washable.
How to remove the Wallpaper?
The task of removing old Wallpaper may appear daunting, but it is entirely doable on your own. Here are the steps.
Prepare the room
Set up your workspace before you begin. Covering the space with drop cloths and removing all switch plates and outlet covers from the walls are part of the process. Then, turn off the power to the room. Bring in a halogen work lamp and a long extension cord if you work late at night. Then, using a wallpaper scorer, make holes in the paper to allow your chosen solution to soak in.
Remove Wallpaper with vinegar
There is an all-natural, chemical-free, and low-cost way to remove Wallpaper that uses ingredients you already have at home. In a spray bottle, combine equal parts vinegar and warm water. The vinegar's acetic acid should act as a solvent to dissolve the paste. Apply the mixture to your Wallpaper and let it sit for 15 minutes to soak.
Remove Wallpaper with fabric softener
The fabric softener method is another approach that uses an ingredient you probably already have at home, and it's pretty much what it sounds like. Distribute the softener on the walls with a sponge, spray bottle, or paint roller after combining it with equal parts of warm water. Let it rest for 15 – 20 minutes before scraping.
Remove Wallpaper with a putty knife
Remove the paper by starting at a bottom corner and pulling a piece upward, whether you use a commercially available wallpaper-removal solution or something you have at home. Use a wide putty knife to help the process until it's all gone. Finally, combine a tablespoon of dish detergent and hot water in a bucket, and scrub the walls with a sponge to clean them. Rinse thoroughly with water and a dry towel, and you're done.
Hang new Wallpaper over the existing Wallpaper
You can even replace the old Wallpaper with the new Wallpaper. Apply an oil-based primer, such as Kilz Original, over the existing paper with a paint roller. To conceal the lines, skim float (or lightly cover) the seams of the old Wallpaper with a thin coat of sheetrock. Then apply the new Wallpaper on top.
How to Hang the Wallpaper?
Whether you're just thinking about learning how to hang wallpaper or are fully dedicated to doing so, understanding the process from beginning to end is the first step. When it comes to learning how to hang Wallpaper, preparation is just as important as the actual installation as with all DIY projects.
Smooth and Prime the Walls
To begin, ensure that the walls are flat. Bumps and holes must be repaired. Then, in case of seams show through, paint the wall the [base] color of the paper. We also advise using an oil-based primer to seal the walls before applying a coat of wallpaper primer. This ensures that the wallpaper installation and eventual removal go as smoothly as possible.
Read Also: How to Remove Popcorn Ceiling? | What's the Average Paint Dry Time?
Map Out Your Wallpaper
Another thing to consider is how you'll hang your Wallpaper in the designated space, especially if it's patterned. You should also think about where and how the seams will fall. No matter what Wallpaper you use, each room will always have the best or most logical layout, so plan it out before you begin cutting and hanging the Wallpaper. When your walls are finished, and your Wallpaper is clipped, make sure each piece is hung straight and level. For this, we recommend a plumb line or a 6-foot level, and keep in mind that you'll need to repeat the line for each new wall.
Booking
To book your Wallpaper, spread the paste evenly across the entire surface of the cut wallpaper piece, from one end to the center. Fold the pasted side in on itself, leaving a few inches of pasted paper exposed. Finish the other half by folding it back towards the center, all the way up to the other folded edge.
Start Hanging
You can hang your Wallpaper after about three minutes. Begin hanging your first piece from the top, using the plumb line (or level) as a guide. Once in place, smooth out any bubbles with a plastic smoothing tool. When doing this, it's best to start in the middle of the Wallpaper with your tool and work your way outward, pushing the bubbles and creases to the edge. Do not pull or stretch the paper in any way. Continue this procedure until all of the Wallpaper has been hung. To remove excess from the top and bottom, use a clean razor and move slowly to avoid tears.
It's worth noting that non-woven Wallpaper sometimes comes with the option of first pasting the wall and then hanging the Wallpaper on top without booking. Water-activated adhesive wallpapers are also available. Typically, these are soaked in water, booked, and hung. When in doubt, follow the application instructions provided with the product.
How to Hang Peel & Stick Wallpaper
If all of this makes you feel a little overwhelming, a peel and stick option might be more your speed.
Compared to traditional Wallpaper, peel and stick Wallpaper requires less time and effort. It's also a quarter the price of the material, simple to install, and temporary, allowing you to pull it off at any time. One disadvantage is that it is of much lower quality. It's usually a digital print, and thus a completely different product than traditional.
When installing peel and stick Wallpaper, you should prepare your walls, map out the pieces, and use a level just like you would with traditional Wallpaper. Although no reservations are required, you should still apply from the top down, work slowly, and smooth out bubbles as you go.
Wallpaper Maintenance
Given the time and the effort you put into hanging your Wallpaper, it stands to reason that you'd want it to last as long as possible. It should last for years if properly installed. If minor damage occurs, try concealing a blemish with a dab of paint or colored pencils. Replace one panel of Wallpaper if there is significant damage.
Vinyl wallpaper is the most long-lasting and can be cleaned with soap and water. Furthermore, most paper wallpaper comes with a matte glaze that provides adequate protection from fingerprints and minor scuffs. These can be gently wiped down like painted walls, but always test on a hidden area first. Textured Wallpaper made of linen, silk, grasscloth, or other materials can be vacuumed, but they should never be wet.
Conclusion
Wallpapering your home is a simple task. To gain a good result, follow the steps outlined above. Select the best pattern and color to complement your furniture. You can be creative with the wallpaper and design an exclusive home interior décor whether you apply it to the entire room or just a portion of it.
Also See: The Pros and Cons of Hiring an Interior Designer | 19 Brilliant Bonus Room Ideas | Work from Home Design Ideas
Frequently Asked Questions
What is the simplest method for removing old Wallpaper?
To make holes in the Wallpaper, use a scoring tool. Soak the paper in a spray bottle. Spray water into the slits to allow it to penetrate behind the covering. Wait about 10 minutes before removing the paper with a putty knife.
Is it possible to remove Wallpaper with fabric softener and vinegar?
There are several methods for removing Wallpaper. One-third cup fabric softener to two-thirds cup hot water, or a cup of white household vinegar to a bucket of hot water
Is it simple to install Wallpaper?
Thanks to new techniques like pasting the wallpaper, hanging Wallpaper is not as difficult as it may feel. This has been eased by eliminating the need to paste the Wallpaper, fold it, and let it soak in before hanging it.