How to Get Discounted or Free Home Repairs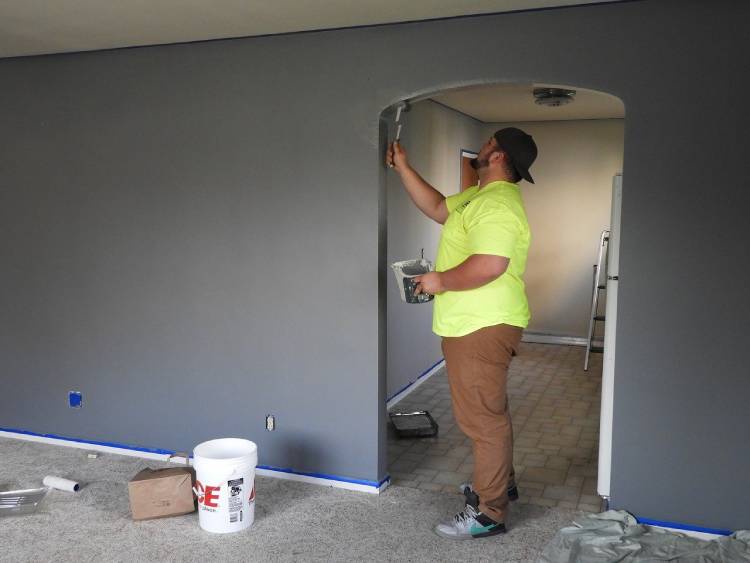 When your home starts to show signs of wear and tear, the last thing you want to do is spend a lot of money on repairs. Home repairs can be expensive, but what if you could get those repairs for free or at a discount? It's not as far-fetched as it sounds. Here are some tips:
Ask friends, family, or neighbors for referrals to reputable contractors.
Check with your local Chamber of Commerce or Better Business Bureau to see if any contractors have complaints filed against them.
Get several estimates from contractors and compare prices.
Negotiate a lower price with the contractor.
Get a home warranty.
Check with your local government or community organizations for programs that offer free or discounted home repairs.
Contact Habitat for Humanity.
Look for online deals or coupons for home repair services.
Use a credit card that offers rewards points for home repairs.
Do the repairs yourself.
According to the most recent report on the Economic Well-Being of U.S. Households from the Federal Reserve, 12% of Americans would be unable to pay their bills if confronted with a $400 unexpected expense. It's not an either/or situation when it comes to making necessary repairs or paying the mortgage. Continue reading to learn about government initiatives designed to assist American homeowners with inexpensive or free home repairs, and see if you might qualify for aid if it's required.
The average cost of house repairs
The cost of home repairs varies greatly, but it's useful to have an idea of what you could anticipate. The following are the average costs of common house repairs as reported by HomeAdvisor:
Furnace repair: $267, and in order to replace your furnace, it would cost around $4,376.
If your boiler needs repairing, it will cost you $350. However, if you need to replace your boiler, it will cost you $4,000.
If your water heater breaks, it will cost you $480 to have it repaired. If you need to replace it, it will cost you $1,117.
Similarly, the roof of your house needs repairs. This will cost $653. If you want to, you can replace the roof instead, which would cost $6,626.
Window glass replacement will cost you $248.
Garage door repair costs between $200 and $1,500 to replace.
The cost of these repairs is determined by various factors, including the age and condition of the house, the item being repaired, and the professional performing the work. To ensure that you receive the greatest bargain, get bids from at least two or three companies.
See also: How to Find a Handyman or a Plumber When You Move
Home repair assistance programs
Knowing what programs are accessible to you is the first step in receiving a discount or free house repairs. The U.S. Department of Housing and Urban Development (HUD) offers a variety of assistance programs that can help homeowners with home repairs and modifications.
The HUD's Community Development Financial Institutions (CDFI) Fund is another resource for homeowners needing home repair assistance. The CDFI program provides loans, grants, and technical assistance to community lenders that, in turn, offer affordable financing and innovative solutions to individuals and businesses in underserved markets.
HUD Title 1 property improvement Loans
Title 1 Loans, provided by the United States Department of Housing and Urban Development (HUD), encourage private lenders to provide home renovation loans for both minor and major repairs. These fixed-rate loans may be used to finance any type of house improvement, repair, or upgrade up to $25,000 per single-family residence and $60,000 per multifamily property.
Remember that the HUD is not lending or offering free home repairs. Instead, they're insuring private lenders by guaranteeing repayment in the case of borrower default. This encourages banks and other financial institutions to give Title 1 loans for repairs and enhancements, regardless of their size or status within the community.
Eligibility requirements
To be eligible for a Title 1 Property Improvement Loan, you must show proof that you can repay the loan through regular monthly payments.
The home must be occupied for at least 90 days before applying for the loan.
Title 1 loans may also be used to finance repairs and improvements on both existing and new non-residential buildings.
203(K) Rehabilitation Mortgage Insurance
The HUD also runs the Section 203(k) program, a special mortgage insurance program that helps homeowners with a limited income purchase or renovates a home. This program allows borrowers to finance the purchase or renovation of a home with one loan. The loan amount includes the cost of the property plus the estimated repair costs. This program lets homeowners borrow up to $35,000 to make repairs or improvements to their homes. This program is also for people who buy a new home and want to fix it before moving in.
Eligibility Requirements
The cost of the repair or improvement must be at least $5,000.
The improved property must meet certain energy efficiency and structural standards to obtain a 203(k) Rehabilitation Mortgage Insurance loan.
These loans can only be used on residential buildings.
Section 504 Home repair program
The Home Repair Program provides loans to low-income homeowners to repair, modernize, or otherwise improve their houses. Grants are also accessible, although they are only available to elderly applicants needing home repairs to remove a health or safety hazard. The home repair program has a fixed interest rate of 1 percent and a 20-year repayment period. The maximum loan amount is $20,000, with the ability to combine both for a total of $27,500 in aid. This might assist individuals looking to buy homes but lack the funds for necessary repairs.
Eligibility Requirements
To be eligible for a 504 Home Repair loan, you must own and live in the property and be unable to obtain credit elsewhere.
In addition, your household income must be less than 50% of the area's median income.
Applicants must be 62 or older and unable to repay a repair loan to qualify for a grant.
VA Rehab and renovation loans
The United States Department of Veterans Affairs has a unique loan option for veterans needing cash to renovate or repair their houses. These operate similarly to the 203(k) program and have maximum loan amounts equal to the property's estimated value once the repair or improvement is completed. Unlike most VA loans, Veterans Affairs Rehabilitation and Renovation Loans do not need a down payment or mortgage insurance. These loans are distinct from regular VA loans in that they are intended for home repairs and improvements rather than house purchases.
Eligibility Requirement
To be eligible, borrowers must fulfill basic VA loan standards and use their house as a primary residence.
Funds must also be destined for home repairs and improvements that improve the home's livability, usefulness, or safety – not simply its aesthetics.
Home modification loans
Seniors and disabled individuals may be eligible for low-cost or free home repairs to adapt houses for safe usage and independent living. Unlike those offered by the federal government, these loans are sponsored by state and local governments. To locate home modification loans available by state and locality, go to the National Directory of Home Modification & Repair Resources.
Eligibility Requirements
Repair loans and grants are only accessible to the elderly and persons with impairments, depending on their age and eligibility requirements. Specific qualifications may differ based on the agency.
It's important to remember that any intended repair must be specifically designed to make the space safer and more desirable, so some repairs may not apply.
Community programs
Local community initiatives may assist you in receiving reduced or no-cost home repairs depending on where you reside. Contact your local or county housing department and your state's HUD branch to find out what resources are available in your region.
In addition to cash loans and grants for home repairs and improvements, you may also be able to obtain specific subsidies for making energy-efficient improvements to your property (such as installing solar panels), as well as discover possible tax credits for the changes you make.
See also: Homeowners Associations: Things To Know About HOAs
Home Repair Assistance for Senior
Area Agency on aging
Contact the county's Area Agency on Aging for information on home improvement and repair subsidies provided by the Older Americans Act. Other local government programs may also provide grants. Inquire with the city or county's housing or community development department.
Home Energy update assistance programs
The Low-Income Home Energy Assistance Program (LIHEAP) provides low-income households with funds to cover energy bills, crisis help, weatherization, and energy-related home repairs.
The Weatherization Assistance Program (WAP) provides financial assistance to help homeowners improve their homes to be more energy-efficient and weatherized.
Rebuilding together
Rebuilding Together is a national nonprofit that aids in the recovery and maintenance of homes to help people live healthier, safer, and more independent lives.
The type of help that Rebuilding Together offers varies depending on your location. Some of the services they may provide include essential home repairs, modifications for seniors and people with disabilities, accessibility improvements, energy-efficiency upgrades, and lead paint removal.
To see if Rebuilding Together operates in your area and to learn more about their program, visit their website.
Volunteers of America
One of the oldest and largest nonprofit organizations in the United States, Volunteers of America provides a range of home repair services to low- and moderate-income homeowners.
These services include exterior painting and repairs, roofing, weatherization, installation of grab bars and ramps, and general repairs and improvements.
To see if Volunteers of America offers services in your area, visit their website and enter your zip code.
Medicare and Medicaid
Medicare and Medicaid won't pay for home modifications but will reimburse durable medical equipment supplied by a physician's prescription. A bath transfer bench, toilet safety frame, hospital bed, walker, wheelchair, and other items might all be covered. Find out from your older adult's doctor whether durable medical equipment can be used to improve their health and safety in their current home.
Sliding Scale & Reduced Contractor services
Depending on their income, some contractors will offer home improvements to seniors at a reduced or sliding scale. When searching for contractors to get bids from, see if they can do it at a lower cost or on a sliding scale, which means the cost of the service goes down as your income goes up.
Insurance
Long-term care insurance covers some home improvements. Check your loved one's long-term care coverage for information on what's covered.
Conclusion
Government programs, nonprofit organizations, and contractors offer services to help people make their homes safer and more energy-efficient. There are various ways that you can get discounted or free home repairs, depending on your location and income. If you're not sure where to start, contact your local Area Agency on Aging for information on home improvement subsidies available in your region.
Frequently Asking Questions
How can I get money for home repairs?
Different Ways to Raise Money for Home Improvements:
Use your cash to pay for them. The simplest method to finance home renovations is with cash.
Use a Credit Card to Pay for It. If you just need a little money, applying for a credit card might be an excellent method to finance your renovation project.
Obtain a loan without security, or you may take advantage of a secured loan if you have bad credit.
Re-mortgaging for Home Improvements.
What government initiatives are available for Discounted or free home repair?
Several government initiatives are available for Discounted or free home repairs, such as the Department of Housing and Urban Development (HUD), the Weatherization Assistance Program, and the HUD program, also known as Section 203(k).