Different Ways to Prepare Your Home for Summer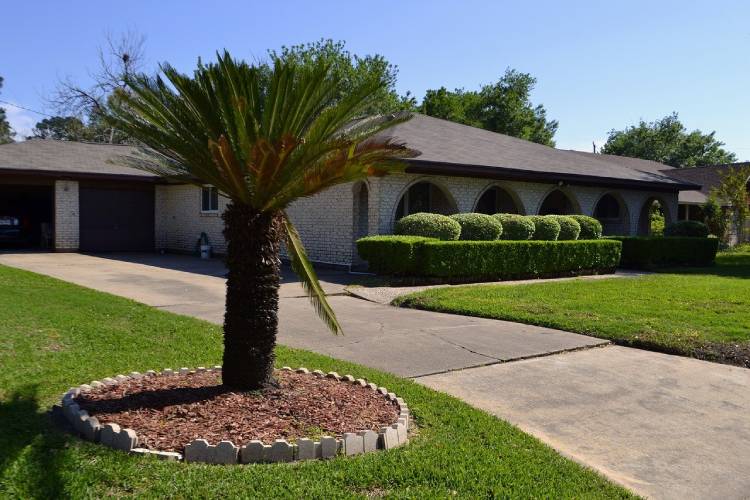 It's that time of year again: The kids are out of school, and the temperature is climbing. Don't waste your summer sweating in fear of hefty energy expenses! Have you ever heard of summarizing your home? One of the best ways to keep your home cool is to shade it from the sun. You can do this by planting trees or shrubs in strategic locations, installing awnings or patio covers, or using window treatments like blinds and curtains. Another great way to keep the heat out is to seal up any cracks and holes in your home's exterior. You can use caulking to seal the gaps between windows and doors and weatherstripping to seal around doors and windows. You can also install insulation in your attic, crawlspace, and walls.
If you're looking for ways to keep your home cool, here are a few more ideas:
Clean gutters and drains
Most people's last item on their to-do lists is cleaning out the gutters and drainage systems, but it's a necessary procedure before heading into summer. Debris, such as leaves and mud, may obstruct the drains and cause leaks through the walls and roof if it builds up. Cleaning any debris from your gutters can help prevent water damage to your home.
Take preventative measures to keep water away from your home
If there's any blockage in your drains and gutters, the water that has been sitting there during the winter season may be pouring into the main pipes, draining at the end of your property, and flooding into your basement. To prevent roof water from inundating your home, trenches must be dug and subterranean pipes installed. You should also install drainage systems and keep your lawn cut short to avoid moisture accumulation.
Use smart door tactics
Every opened door and window leaks energy when the air conditioner is on and running. To keep your energy bill as low as possible, avoid unnecessary trips in and out of the house by using a screen door, installing a storm door, or keeping your windows closed when the AC is running.
Also See: How to Insulate Your Apartment Windows for Winter
Install insulation
It is essential to insulate the loft or attic since about a quarter of the heat in your home escapes through the roof. It also aids in reducing utility costs by insulating a cavity wall. If you don't have enough cash to pay for insulation installation, investigate government grants and programs to assist you with funding such work.
Seal Between the Attic and Ceiling
Many homeowners neglect to seal the gaps between the attic and ceiling of their living areas, which is one place where many people make mistakes. In the summer, attics are notorious for being hot boxes, and if air leaks allow hot air to enter rooms below, they may be heated. Simply caulking the gaps between the ceiling and attic will prevent hot air from entering the living spaces.
Also Read: How to Remove Popcorn Ceiling?
Clean the chimney
If you haven't cleaned your chimney in a while, get it done by a professional. Because the chimney is usually filled up during the winter months, summer is the best time to clean it. Professional cleaning of your chimney can help to make it safer and more efficient.
Clean refrigerator coils
Fridges use a lot of energy, particularly if they aren't properly maintained. Dust off and clean your condensing coils to get the most out of your equipment. You should also make sure the seals around your doors are snug and that there is no ice build-up on your freezer coils.
Conduct a Home Energy Audit
Before investing in any energy efficiency upgrades to your house, a home energy audit is a must. Whether you do it yourself or hire a professional, these inspections will help you determine which tasks should go first so that you may save the most money on your energy bills by changing your thermostat settings. You may read our article on What question you need to ask Home Inspector while Inspection to know more on this.
Air Conditioning
There's nothing more frustrating than having an air conditioner break in the summer. Although the temperatures are cool at the beginning of the season, you can never trust the broiling heat of the sun. Now is the optimum moment for you to have your AC serviced by specialists. You may effortlessly remove and wash your air filters every month to save money on expert services. Doing a little bit on your end will keep your AC running smoothly all summer long.
Have your yard inspected
Most of the winter trees that storms have damaged can be saved if appropriate preventative measures are implemented. Hire a professional arborist to inspect your yard and assist you in identifying and removing decaying trees or curing those that may be saved.
The best thing about preparing your house for summer is that you can have fun while doing it. Remember that a few decorations may rejuvenate your room in an instant. If you want them to grow faster, consider adding flowers or plants and working with grow lights if you have them.
See Also: How to Start Indoor Herb Garden | Best Shed Ideas for Your Yard
Clear the windows
One of the simplest and most effective ways to prepare your home for summer is to clean the windows. Not only will you let in more natural light, but you'll also get a better view of the outside world. Window cleaning can be a tedious task, but it's worth it when you're able to enjoy the warm weather from the comfort of your home.
Rid the moisture
The floral blooming season, which is warmer than the winter season, occurs in the spring and summer. The dry season lets you figure out why your basement or crawlspace has moisture accumulation issues. It's not something you can accomplish during the fall or winter months when it's raining heavily.
It would be best if you examined drainpipes that direct water directly into the ground next to the foundation, cracked foundation walls, and eroding ground toward the home, among other things. read on our article on Winter Home Maintenance Tips and Pros & Cons of Selling Home During Fall
Keep your pipes protected
A foam layer must be applied to the surface of the pipe to repair them. This layer will prevent your pipes from bursting. Getting rid of any plants growing near your pipes is another method to guarantee their safety.
Check out the deck and patio
Driveways, sidewalks, and decks require upkeep from time to time. Any damaged joints or crevices in the stonework should be repaired and sealed to avoid a more significant issue. Decks and wooden handrails must also be stained and sealed to prevent insect deterioration, decay, or splintering.
Close any leaks
Apply caulk to any gaps you detect around your door or window. The result will be a more pleasant home and improved energy efficiency. All worn doorknobs should also be replaced, and window screens should be fixed or replaced if necessary.
Switches and outlets should be closed
To save money on power, seal switches and outlets to prevent cooled air from leaking into the walls and wasting energy. After removing the covers, a specialized foam sealer may be used to seal receptacles. Closing all your home's switches and outlets could save up to 20% energy usage.
Planting
Summer is here, and it's high time you start planning for the warm months ahead. Preparing for summer can be as simple or complex as you want them to be, and they don't have to cost a lot of money. All it takes are a few decorative elements to turn your home into something extraordinary. Consider adding flowers and plants, and make sure to use pots and planters that will complement your outdoor space.
Ice cream and sweetmeats
One of the best things about summer is the wide variety of delicious, sweet treats available. There's something for everyone to enjoy, from ice cream to popsicles to watermelon. Make sure to stock up on your favorites so you can enjoy them all season long.
Ventilation
The final stage in preparing your home for the summer is to ensure that it is well ventilated. If you don't have a means of lowering the temperature when the weather gets hotter, your house will grow increasingly stuffy. One approach to cool down is to turn on the fans and allow cold air into the home from outside. You can also open windows and doors to create a cross breeze. If you live in a dry area, this may not be necessary, but it's still a good idea to take precautions against potential fires.
Conclusion
Now that you know the different ways to prepare your home for summer, it's time to get started! Remember to take your time and don't try to do everything at once–you may even find that some of these tasks are easier than they seem. Have fun preparing your home for summer!
FAQ
What is the best way to clean my windows?
The best way to clean your windows is by using a mixture of vinegar and water. Dilute the vinegar with an equal amount of water, then pour it into a spray bottle. Spray the solution onto the window and wipe it down with a lint-free cloth.
Do I need to do anything to my pipes?
If your pipes are unprotected, you should apply a foam layer (also known as lagging) to their surface. This will prevent them from bursting in the event of a heatwave.
Can I plant flowers and plants in my garden?
Yes, you can plant flowers and plants in your garden. Just make sure to use pots and planters that will complement your outdoor space.
Is it necessary to turn on the fans during a heatwave?
If you don't have a means of lowering the temperature when the weather gets hotter, your house will grow increasingly stuffy. Turning on the fans is one approach to cool down.
How can I improve the ventilation in my home?
The best way to improve the ventilation in your home is to install an air conditioner. If you don't have the budget for an air conditioner, consider installing fans.
How can I cool my room naturally?
The best way to cool your room naturally is by using a fan. If you don't have a fan, you can open the windows to allow the breeze in. You can also use ice to cool down your room. Simply put a few ice cubes in a bowl and place them in front of the fan. The air will blow over the ice and cool down the room.
What are some tips for reducing energy costs?
Some tips for reducing energy costs include turning off lights when you're not using them, unplugging electronics when they're not in use, and ensuring that your refrigerator is properly defrosted. You can also install a programmable thermostat to help regulate the temperature in your home.
Also Read: Tips To Weatherize Your Home | Top 10 Pros and Cons of Selling Home During Summer | How to Stay Cool During a Summer Move