Best Shed Ideas for Your Yard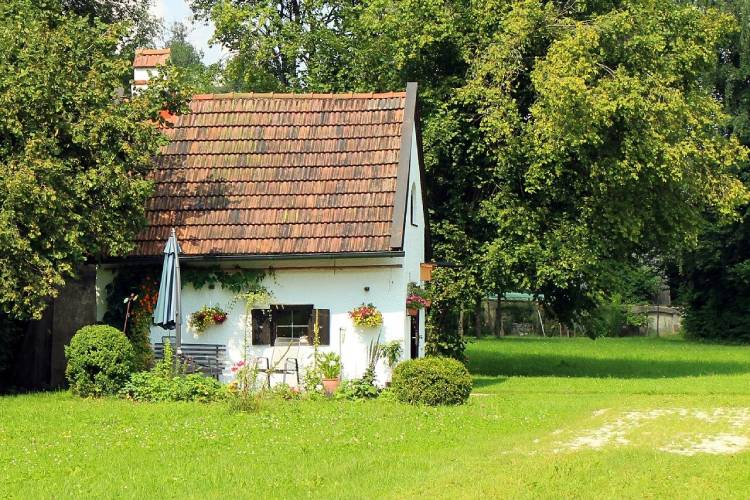 As any gardener knows, cultivating, weeding, transplanting, and pruning plants necessitates many specialized tools and equipment (spades, trowels, shears, gloves, and so on). A garden shed provides a dedicated space to keep all lawn-care equipment and supplies away from the unrelated clutter accumulated in most garages.
On the other hand, a shed can be much more than just a storage facility. You can use it to create a focal point for your home, adding a distinguishing feature to your garden. It provides a relaxing environment for potting, starting seeds, propagating cuttings, and dividing plants to share with friends. It can also be a cozy, peaceful retreat from the stresses of everyday life, as well as a place to commune with nature.
A garden shed, regardless of size, requires a few key features to function correctly: at least one window ideally one that is operable to let in light, fresh air, and outside vistas; sufficient headroom and floor space to allow you to stand up and walk around; and some worktable for tinkering with plants or performing garden-tool maintenance.
So, continue reading our guide to everything related to shedding, from determining the right size to deciding where to put it.
What Exactly is a shed?
A shed is a single-story structure located in the back of a garden or yard that serves as storage and a workshop. You can place it on the patio or next to the house. The amount of time and energy you have to devote to its upkeep should determine what type of material you pick to use for the garden shed. Garden sheds come in a variety of styles, from corrugated metal tin-roofed garden sheds to luxurious and elegant wooden framed garden sheds to low-maintenance plastic garden sheds.
Types of Garden Shed
Metal Garden Shed
A metal garden shed made of a thin sheet of metal provides fire and termite protection. It is strong and long-lasting, and ideal for long-term investment. However, if the metal garden shed is made of ungalvanized steel, it is susceptible to rust. Also, keep in mind that a thin metal sheet is prone to denting, especially in high-traffic areas.
Plastic Garden Shed
Plastic garden sheds made of PUV and polyethylene are renowned for their numerous benefits, including low cost, UV ray protection, durability, stability, and resistance. Certain plastic sheds are modular, allowing for the addition of flexible extensions, pegboards, shelving, attic storage, windows, skylights, and other accessories in the future.
Wooden Framed Garden Shed
Apart from complimenting your garden's picture-perfect lush green carpet sprinkled with flower blooms, wooden-framed garden sheds add a vintage flavor to it. A wooden garden shed should be well-maintained to avoid splitting, rotting, or warping. The walls next to the wooden garden shed must be cleared of shrubs and plants that tend to pile up. Apply stains and preservatives to the wooden garden shed to be weather-resistant. Furthermore, these preservatives will protect against fungal attacks.
The Benefits of Building a Backyard Shed
Is your home or garage overflowing with extra items that you can't seem to find a place to keep? A backyard shed could be the solution you have been looking for. Here are a few of the advantages of having a backyard shed.
Storage
A backyard shed is an excellent way to free up valuable storage space in your home. Keep your tools and lawn equipment out of the garage by storing them in a backyard shed. Put away your holiday decorations until you need them. Make room in your closets for your clothes and accessories by cleaning out your closets. It will be no less than a surprise to find that much extra space in your home.
Reduce Clutter
A backyard shed is an excellent way to reduce clutter in your home and yard. Store lawn equipment, gardening tools, or the kids' toys and sports equipment in your backyard shed. It also facilitates easy access to them when you need them while keeping your home and yard clutter-free. You'll have more space as well as a cleaner, more organized home.
Safety
A backyard shed will make your home safer by providing a secure location to store potentially hazardous materials away from children and pets. Weed killers, fertilizers, and other household chemicals can be safely stored in your backyard shed. You can also keep potentially dangerous items like lawnmowers or power tools. By storing these items outside your home, you reduce the possibility of an accident.
Add Value to Your Home
Many prospective homebuyers find a secure, well-built shed to be an appealing feature. Adding a backyard shed is a low-cost way to improve your home's curb appeal and potential resale value.
Room for Work and Play
A shed does not have to be used solely for storage. Use your shed for a workshop, a playhouse for your kids, or a home office. The options are limitless!
Take Placement Into Account When Planning A Shed
Sheds should be built on a solid foundation made of paving slabs or concrete – laying the landscaping at least a meter wider on several sides creates valuable working space.
Fitting gutters on larger shed ideas will direct rainwater away from the building, either on a soakaway or water butte. And don't forget about the paths that lead to and from the house – they get a lot of use, so they should be laid in gravel, paving, or concrete and free of floppy plants that could trip up.
Pathways should also be wide enough to accommodate wheelbarrows, lawn rollers, and lawnmowers, so consider various garden path ideas to find the best solution for your space.
Color Your Garden Shed Or Decorate A Summer Hideaway
With this, the shed will stand out, so it's worth spending a little more on an attractive design, perhaps even a summerhouse that combines storage with a place to sit.
The sheds can be painted in a specific color to match other wooden structures and the overall design layout to give a better exterior finish.
Alternatively, wooden sheds can be coated with a clear preservative and weather down to a natural silver color that blends well with the foliage.
Weatherproof Your Garden Shed
The garden shed can withstand a lot of weathering over time. Rain, wind, and even sunlight can impact the structure, appearing weathered and tired.
All too often, updating it is pushed to the bottom of a long to-do list. However, now is the ideal time to stop ignoring your garden structure and start giving it the attention it deserves. So, if your garden shed is beginning to show signs of wear, get it repaired and improvides with waterproofing.
It is to avoid constant leakage and the damp contents, and worth updating the waterproofing sealant you've used,' say Onduline experts. 'If the wood has begun to rot, these pieces should be replaced as soon as possible because they can damage the overall structure.'
Transform Your Shed Into A Luxury Cabin
Do you want to use garden room ideas to transform your shed into a charming summer retreat? Living a simple life couldn't be easier with this comfortable camp-style bedroom. If you intend to convert your shed into a living space, make sure you have enough heating, electricity, and plumbing, if necessary. Most importantly, make sure that your structure is sound.
A built-in bed with convenient storage, dressed in warm shades of plum, russet, and ochre for a cozy feel, and stripes add to the relaxed holiday look.
Set Up A Home Office
A simple garden shed can be a creative powerhouse, even if it is often creaky, cold, and covered in cobwebs. These four walls, cut off from domesticity, provide a space to yourself to meditate, spend some alone time, do pottery, etc. Some recent research suggests that sheds can help people reduce stressful elements of life.
So, in today's culture of working from home, why not take your home office ideas (almost) outside by installing a permanent workstation in your very own garden shed? Roald Dahl, Virginia Woolf, and Dylan Thomas found inspiration in their humble sheds.
Discover The Pleasure Of A Well-Organized Shed
A well-stocked and organized potting shed with neatly hung, clean tools can provide a lot of satisfaction and peace of mind. These practical hideaways exude a sense of unwavering, quietly rewarding purpose. They are extensions of the home that do not follow the normal house rules.
Furthermore, it has long been reported that artist Barbara Hepworth found creative inspiration while holed up in the garden shed – so organizing your space may be more important than you realize.
Use A Yard Shed For Storage
Whether planning a shed or researching greenhouse ideas, all storage structures require adequate space for easy access to carry on the required work.
For an ideal setup, potting sheds and greenhouses are essential for storing tools, compost, seeds, and bulbs – and are best placed near where you garden so that everything is close at hand.
Bike storage, barbecues, sun loungers, and outdoor games, for example, are best incorporated into storage on your patio and closer to the house.
Discover How To Declutter
Shelving is the only way to make the most of your shed; start by removing everything, cleaning it, and re-arranging on shelves. Sheds and garages require just as much attention as interior spaces. They're not the end of the line for boxes of sorted clutter – things have to go somewhere. Empty first, then begin dealing with the trash.
Plastic tubs are ideal for use in sheds. Use them to extend your kitchen storage ideas, storing everything from infrequently used kitchen gadgets to fine china. Make a habit of labeling and sorting through everything regularly.
Make the most of available wall space by installing shelving and hooks. If belongings, such as Christmas decorations and deckchairs, have a place to go, they won't end up in a heap in the middle again.
Invest In Your Room
Who doesn't want a shed? It's the ideal way to extend your home into your outdoor space and create an extra room.
More & more people are maximizing the space available in their gardens by using sheds as a way of extending their home, says Richard Frost, MD of The Posh Shed Company. 'We've designed sheds for crafts, sewing, and yoga, as well as outdoor offices.' Some people want a place to go to read and relax while enjoying some alone time.'
Her sheds are distinguished from the common garden variety by design, decoration, and furnishing. It's time to unleash your inner interior designer and build the shed of your dreams.
See also: The Pros and Cons of Hiring an Interior Designer
Make A Rural Retreat Out Of A Shepherd's Hut
Shepherd's huts have been popularising in the last decade, so the chances of finding an old, vintage one are becoming increasingly slim.
But you can't deny that they make an excellent garden feature, and you might decide it's worthwhile to spend a small fortune on creating a one – more so if you have an extended plot of land where you can incorporate one of these charming structures into your backyard ideas.
Also See: How To Move A Shed To A New House | What Are Accessory Dwelling Units?
Conclusion
So, which of these concepts was your favorite? Are you considering converting an old shed into a child's playroom or a personal office? It offers as many possibilities as you can think of, and the results can be truly spectacular if you combine all of your favorite elements into one.
Frequently Asked Questions
Is it less expensive to build a shed or buy a shed?
If you want to add more space and storage to your home, you may be wondering if you should buy or build one. It is less expensive to make your shed, though it is labor-intensive and takes a long time than to buy a pre-built shed.
What is the least expensive type of shed to construct?
Pallet shed construction is the most cost-effective method of shed construction. There are nearly infinite ways to construct a pallet shed, but most use pallets as the primary building material.
What is the cost of building a shed?
It costs anywhere around $3634 on average, ranging between $1767 to $ 9567 (around $20 to $175 per square foot).