Best Places to Buy Art Online for Your New Home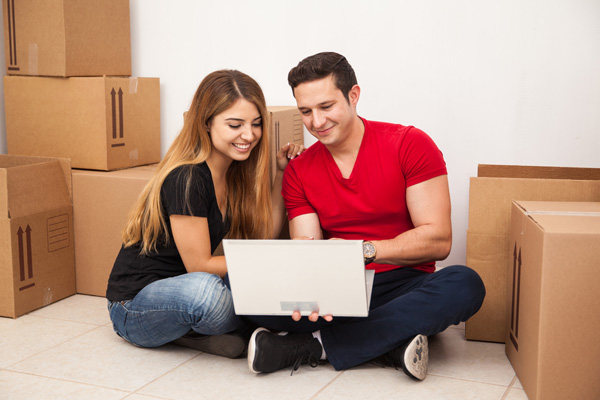 Decorating a home with simple yet classy art is one of the best ideas of all. Art does not mean paintings only; it also includes sculptures, textile wall arts, paintings, visual arts, trees, wood, even matching furniture sometimes. One can easily deck their walls in style in this digital era without even stepping outside.
Seeing a creative piece of art stimulates the release of the feel-good hormone dopamine. It can cheer us up and lower our depression even after a bad day. Art can also make your place look complete and make you feel comfortable.
Different Types of Art for Your Home
Art should always find its way into your house; it makes one's house a home. Here are a few prominent ones on the list to explore when planning to get artwork that will have a visual impact.
1. Abstract Art
It is a modern art that plays and studies shapes, colors, forms, and gestural marks. It inspires curiosity and increases imagination power. The word abstract means something formless. Abstract painting is a form of modern painting.
Minimalist art is also a part of abstract art. It is very popular for interior design and blends beautifully with every home.
Fizdi is one of the most trusted and affordable stores to purchase arts online, they serve customers worldwide, or you may explore Saatchi Art to explore an online art gallery.
2. Sculpture Art
Sculptures can be made of iron, steel, wood, or marbles. It is a form of fine art that is made as three-dimensional art objects. It is an art to form figures in clay or other materials. It can be carved, round-shaped, modeling sculptures, or sculptures on relief.
Sculptures not only decorate walls; it also reflects a place, a society, or a time zone. It portrays beauty.
It has aesthetic value & it helps people to get inspired. You can easily get a few Sculptures for your home at online sites like Amazon.
3. Furniture as Art
When talkingabout decorating a home, furniture can create a significant impact. Keeping aside its functional aspects, it can be used as an object to bring out the beauty from the corner.
To improve the beauty of your home plan before buying any furniture. Choosing the right furniture will not only give you comfort or a space for storage, but it will also overwhelm the space.
You can quickly get in touch with a few local wooden artists or get your stuff delivered from any online store like pepperfry.com, Asian arts, and so on.
4. Stained Glass Art
The technique of painting on glasses originated in the gothic period. Stained glasses or handcrafted art glasses can be used in windows.
It increases the home's value, enhances the beauty, and sometimes even stands as an antique.
It also takes care of your privacy yet lets natural light in from outside. People who do not like curtains can use this kind of crafted window.
5. Aboriginal art
It originated in Australia; initially, it used to craft on bodies, rocks, or grounds, but nowadays, it is available on canvases too.
If chosen prudently, it can be a wise investment. Aboriginal Art uses symbols to convey stories.
It expresses culture and works as a vehicle of transmission for the same. Dot-Painting is one of the most used and famous types of this art. This kind of art adds spice to simple interior decoration.
6. Contemporary Art
This kind of art provides a sense of pleasure to the viewer; it has an aesthetic value. It is another form of modern art.
Sometimes, it reflects new information, education, and growth. It allows people from different communities & cultures to communicate with each other.
Here we have discussed some art forms; a thousand more art forms are available; let us find some of the online sites where one can quickly get their desired art product to decorate their home.
Also See: DIY Decor Ideas for your new Home | Minimalistic Home Decor Ideas | Contemporary House
Where to Buy Art Online?
1. Etsy
One of the finest online stores to purchase art with a range of variety. They provide handmade or vintage, including different kinds of art. Since 2005 Etsy has been serving its customers and has gained good customer reviews. If you are ready to scroll, this website can be a source of original art.
2. Society6
This website can be a complete solution for every product designed with prints and patterns. It is an open platform with an affordable price range where independent artists and designers may sell their artwork.
The giant murals and posters section is the most eye-catching part of this website. You may also read their blogs to get a few tips on perfect places to put artworks.
3. Art.com
A perfect site for affordable prints of pieces from renowned artists like Picasso or Rothko. It has more than 10 thousand products to choose from. You can get your desired results by searching with a particular name, be it any specific product or any particular artist you are looking for. This site will probably give you the best user experience.
Also, while shopping, you can quickly get your queries solved by using the live chat function.
4. Minted
It is a platform where a buyer can directly connect with the artist. It is a marketplace that offers a variety of products ranging from holiday cards, photo gifts and prints from independent artists. Their prints can be ordered in different sizes, from 7″x5″ to 54″x40″, framed or unframed.
5. Saatchi Art
This fine art marketplace has more than 1.4 million pieces of original artwork; It has some high-end fine art options and affordable prints. The diverse range of products includes photography, sculpture, drawings, and many more.
Another interesting fact about Saatchi Art is its rising star section that emerges from all the young talents. You can get a circle membership to access all of its offerings.
6. Tiny Showcase
This website is well known for inexpensive yet limited edition collections. This site releases new limited-edition prints from an independent artist at an affordable price every Tuesday, and most importantly, a small portion of that amount goes to charity.
7. Tappan
The motto behind creating Tappan Collective was to support emerging artists from the different corners of the world and make it easier for collectors to find their desired arts. One can browse here by artist, shop, or pallet.
The wide range of collections does not make the products costly; they have the variety for the price range.
These are only a few names of the sites for online shopping of the art. Apart from this, there are a lot of websites like Uprise Art, The Met Store, Pop Chart, ArtStar, Rifle Paper Co., and many more where one can easily get a collection of art.
Now that we have discussed this so far! It is time for some related questions to answer.
FAQs
How do I find the right art for my home?
Before purchasing art for your home, there are a few things that one needs to keep in mind. Such as, one should invest only in pieces they are interested in, do not purchase any art product by getting influenced by someone else.
The second most important thing to be considered is the place; choose artwork according to the place.
What can I put above my bed?
There is no specific rule for home decoration, but following your basic instincts will definitely help.
For the wall above your bed, you may hang wallpaper, install a shelf, place large or small mirrors, attach black & white photographs, or drape a tapestry. But anything you choose should match the theme of the room.
How do you buy art directly from artists?
Purchasing Art from the artists directly is not a big deal in the times of digital media. Many websites are there that can easily connect you with your favorite artist.
If you are an inexperienced person in the matter of art, you should ask questions about the product you are willing to purchase, and most of the artists will be more than happy to explain their art.
Even sometimes, they might negotiate the prices if you are directly purchasing from them, not through any digital media.
What kind of paintings are suitable for home?
When choosing paintings for home, one should select pieces with peaceful energy. Before making any choice about paintings, one should consider the room's purpose.
One can choose nature-inspired pictures for the living room or entrance; for bedrooms, positive family photos or sceneries with mountains and water can be chosen. Read our article on best ideas for living room.
Should every wall in a room have something on it?
It is not necessary to fill each wall of a room. The primary idea of decorating your room is to make balance.
Empty walls can also be used as minimalistic art in some cases. The key is to make your walls look highlighted; if an empty wall can do that for you, it's fine then.
Also See: Tips to pack Entire Art Studio | Best Apartment Movers in the USA