Best Internet Service Providers for Your New Home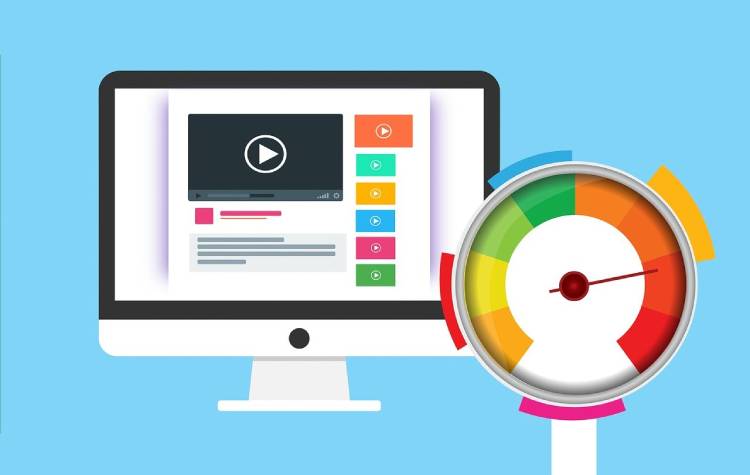 Moving into a new home is an exciting experience, but it can also be stressful. One of the many things you need to take care of is finding a good Internet service provider. There are many different providers out there, so how do you know which one is right for you?
In this article, we will discuss the best Internet service providers for your new home and why they might be a good fit for you. We will also provide some tips on choosing the right provider for your needs. So read on to learn more!
Realizing the Benefits of Having the Internet at Home
Before we make a list of some good providers, first let's discuss why you might need internet. You probably already know there are many benefits to having your home Internet service, but if you're still on the fence about getting it, read on.
One of the biggest advantages of having your Internet provider is choosing how fast of a connection you get. For example, if you only need the Internet for checking email and surfing the web, a cheaper option might be just fine. However, if you're planning to stream movies or play video games online, then a faster plan with more download speeds would be best. Finally, if you (or your kids) like to download a lot of music or movies, then you'll need a plan with plenty of gigs.
Another advantage is that you can control which sites your children have access to and limit their time online. This can help ensure they are not exposed to objectionable content and other unwanted results of being online for too long.
How to Pick the Most Suitable ISP for Your Needs
There may be numerous internet service providers in your region, but which is the best fit for you? Here are some questions to ask when looking for an Internet provider.
How fast of an Internet speed do you need?
The first step in choosing the best Internet service provider for your new home is determining how fast a connection you need. To do this, check with everyone using the Internet and find out what kind of tasks they plan on doing most often, and figure out what speed you will need to accommodate those tasks. As previously mentioned, if all someone does is check email and surf the web, they might be okay with a cheaper plan that offers slower speeds. On the other hand, if someone plans to stream videos or play games online, they'll need faster speeds to do these things without interruptions.
How much Internet data do you need?
Another major factor to consider is how much internet data you will be using per month. If you are constantly streaming videos online, make sure the plan you choose includes unlimited data or at least has very few restrictions on how much you can use per month. Otherwise, your bill could get very expensive!
Find out what is available in your area?
Now that you've determined how much data you'll need and what your specifications are, it's time to investigate internet service providers in your area. You can do this by searching online or asking friends, family members, and neighbors. Another good idea would be to check with your current service provider and see if they offer any deals on new customers.
Please don't trust your current internet service provider's claim that they're the finest provider for your new house. Instead, do area-specific research to ensure you receive the best deal at the best price.
How much are you willing to pay?
Once you've figured out what speeds and data plans are available in your area, it's time to look into how much it will cost. Internet plans can vary significantly in price depending on the provider you choose. Make sure that your budget matches what is available; otherwise, you might end up paying more than you need to for service speeds and data amounts that are overkill for your household's needs. If you still aren't sure which plan is best for your family's Internet needs, you can always contact the companies directly to ask them what they could offer you.
Also See: Everything about Utility Bills
Compare the Pricing
Now that you've trimmed down your list of potential internet providers to the finest ones based on your demands, you may compare the costs. Consider the cost per month, which is usually the most important factor, but you should also research any installation fees or other hidden expenses that might come up when you sign up for an internet plan.
Another thing to consider is any potential cancellation fees you may incur if you switch providers. Fortunately, most companies will let you return your service without penalty if the service isn't working out for you or your family.
Will the ISP have Good Customer Service?
After determining how much speed and data you need, it's time to pick an Internet service provider. This may seem like a daunting task at first, but there are many places in your local area where you can get information about which providers offer excellent service. A great place to start is online reviews. Search for Internet service providers in your area along with the word review or testimonial, and you should find some helpful results.
This way, you can see what other people's experiences were like when dealing with each provider and use this knowledge to narrow your selection down to one or two great options.
Do they offer other services like TV and phone?
Finally, consider whether or not the Internet service provider offers other home services. If they do, you get a bit of a discount when you get all of your services from the same company. Plus, it may be more convenient since everything will be in one place. Just make sure that they don't charge a fee if you decide to switch providers later on.
What are the Best Internet Providers of 2022?
Keep in mind that most internet providers offer varying service levels in different regions, so what you see may differ from our comparison. However, when it comes to internet speed, price, and data caps, these are the best providers for 2022. The ranking is based on analysis by the Jumpshot, which collects over three hundred million internet speed tests per month.
AT&T Internet
AT&T Internet 1000 is AT&T's high-speed internet service, available through Fiber. It is the quickest residential internet offered by AT&T. With a connection of 1 gigabit per second; it can reach download speeds of 940Mbps (or 1 billion bits per second).
Verizon Internet
Verizon still achieves an average of 32 Mbps of downlink speeds throughout the country, with 4G coverage available in 70 percent of the territory. This service uses DSL technology and is available in most major metropolitan areas. Suppose you want to save money on your monthly bill. In that case, they even offer a wireless router that you can bring into your home that automatically connects with 4G LTE when there's no existing internet connection.
XFINITY Internet
According to the company, Xfinity's national average download speed is 203.54 Mbps as of October 2021. The average latency on Xfinity Internet speed tests is -1ms throughout their coverage area. The terrestrial connections typically have latencies of 5–70 milliseconds.
Optimum Internet
Optimum's cable and fiber service include options ranging from 100 Mbps to 940 Mbps. If you require greater bandwidth for a larger household or an at-home business, Optimum's internet connection reaches up to 940 Mbps.
Spectrum Internet
Spectrum internet speeds range from 100 to 200 Mbps, 400 Mbps, and 1 Gbps (wireless speeds may differ), with the lowest priced plan starting at $44.99/mo. Additionally, Spectrum offers a "choice" or "compare and save" feature, which allows you to compare any current internet plan to what they are offering.
Comcast Internet
Comcast has an average download speed of 14.52 Mbps, an average upload speed of 3.60 Mbps, and data caps on all but their 100GB plan. They rank lowest in price to download speed at $123.18 per Mbps, which is more than three times XFINITY's $99.91 per Mbps for the same speeds.
HughesNet Internet
The average download speed on HughesNet is 10.37 Mbps, and the typical latency on HughesNet Internet speed tests is -1ms. The average latency on HughesNet Internet speed tests in their coverage area is -1ms. Wasted connectivity. The saturation of telecommunications infrastructure limits internet speeds for many people across America to 5Mbps or less, which means their options are limited.
Windstream Internet
The average download speed for Windstream is 61.78 Mbps, which is quite good. The average latency on Windstream Internet speeds tests is -1ms throughout their coverage area. Wired terrestrial connections typically have latencies of 5–70 milliseconds.
Based on this information, we can come to a fair and reasonable generalization: XFINITY is the best internet service provider (ISP) based on certain criteria. It has fast and relatively cheap download speeds and upload speeds with generous data caps. AT&T and Verizon are runners-up, with lower download speeds but higher upload speeds, data caps varying in price and amount, fast peak times, and overall quality service. Optimum comes next based on its relatively low prices for both download and upload speeds, coming close to the top two providers. Spectrum is an honorable mention due to having extremely high prices for somewhat average download speed. Comcast is a dishonorable mention due to extremely high prices for low download speeds. HughesNet, Windstream, and XFINITY are the last three based on download speed, upload speed, price to download/upload speed ratio, in addition to data caps.
Conclusion
It's important to consider all of this information when looking for the best internet service provider for your needs. Based on our analysis, XFINITY comes out on top, but AT&T and Verizon are close behind. Optimum is also a great option, as are Spectrum and Comcast (although they rank lower than other providers). HughesNet, Windstream, and XFINITY last due to their low download speeds. Make sure you take all of these factors into account when selecting an ISP so that you can be sure you're getting the best possible deal for your home.
Frequently Asked Questions
How do I get the Internet in my home?
The following are the four most essential phases to having an internet connection to your new house:
Select an internet service provider (ISP).
Install your hardware.
Set up your wireless network.
Connect your electronics.
Which is the best Internet connection in my area?
The top 8 internet service providers of 2022 will be selected by comparing their customer ratings, revenues, services, and costs. Xfinity is the leading cable internet provider. AT&T provides fiber optic connections at the highest rates. CenturyLink offers the most affordable plans. Cox has the greatest TV and Internet bundles available.
What is the most reliable internet service?
The most reliable internet services are HughesNet, XFINITY, AT&T, and Windstream. HughesNet provides high speeds at increased costs, while Windstream offers unreliable performance in comparison. XFINITY and AT&T have the most dependable internet service.
Also See: Best Out-of-State Moving Companies | Setting up Utility in your New Home | How to Setup Internet after you Move