Best Garden Shed Ideas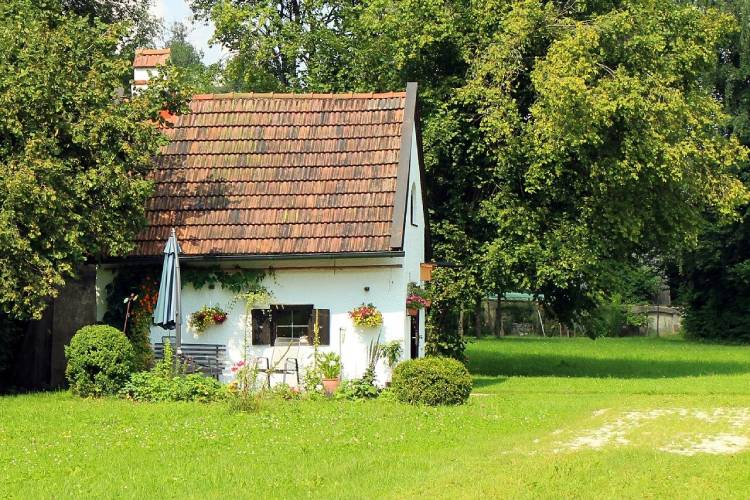 That unused space in your backyard needs to be revitalized, and what better way to do so than with a garden shed? It can also be a cozy, serene haven away from the stresses of a hectic routine and a place to get in touch with your good old pal, nature. The best part is that it may be used for a myriad of purposes. You can use it as a tool storage box, a relaxing spot, or a play area for your kids. Not only that, a finely constructed and well-maintained garden shed can enhance the standard and overall look of your property by leaps and bounds. The design and structure of a shed might vary depending on the amount of space available, the resources you have on hand, and the amount of time you're willing to devote to it.
Benefits Of Having A Garden Shed In Your Backyard
You won't have to worry about the gardening tools being mixed up with your garage equipment.
Adds to the worth of your garden ensemble and completes it.
You may transform the shed into a workstation where you can work without being disturbed.
A quiet place to meditate and center your thoughts from time to time.
Now that we have got the necessities for a garden shed out of the way, let's dive into all best garden shed ideas you can choose from.
Read Also: DIY Ideas for Backyard
Rustic Shed
If it's not just about the tools and garden equipment for you, a rustic garden shed should be a good choice. Place a side bench or a rocking rocker on your patio to enjoy the true splendor of your garden retreat.
She-Shed
A shed designed to provide ladies a little "me-time," it may be converted into a private office area or a space just to unwind and have a sip of your favorite coffee in the evening. You can add a mini-bookshelf in the mix to improve the overall aesthetics. You can choose the size of the shed based on your needs and the area available in your backyard.
A Shed-Potting Hybrid
Use those large windows to pot plants and enhance the overall appearance of your garden shed. To provide them with the nutrition they require, place them in the path of direct sunlight. If you're short on space on the inside, consider placing a potting bench outside the shed to help it blend in with the surrounding foliage.
Kid's Retreat
Your little ones need a place to explore and carry out shenanigans from time to time. With no compulsion on the make and design, you can build it any way you like and add personal touch-ups for the kids to enjoy their time to the fullest. Build a fortress-shaped shed or an elevated one made of wood; the possibilities are endless!
Also See: Tips to Move with Kids
Storage Shed
A simple storage shed should suffice if all you need is a separate location to store your gardening essentials. Examine all of the items you want to store and, based on the amount of room needed, build one accordingly.
A Party Lounge
On a breezy Saturday evening, it's time to have some fun with friends and family. Build a tiny yet comfortable living room space adjacent to your storage shed for everyone to hang out in. Choose a furnishing motif that complements the shed's design.
Barn Shed
The barn shed is a fantastic example of how simple never goes out of style. Power tools like the lawnmower can fit in easily thanks to its space-dedicated build. To create this one, all you have to do is pick a great position in your backyard where it will be noticeable at first glance to anyone who walks in. Once it's finished, you may let its classic appearance speak for itself.
Lean-To Shed
Don't have enough space to dedicate for a full-fledged separate garden shed? We've got you covered. You can clear some part of the area attached to one of the back walls of your house and create a small lean-to shed to accommodate your gardening tools. It may be lacking in storage, but it certainly adds to the overall attractiveness of your home
All-Wood Shed
If you want to give your backyard a natural appeal, go with the classic option of all wood! You may repurpose old wood to make it look more authentic and unique. Perfect spot for a hot cup of coffee during the rains!
Garden Studio
This one requires plenty of space but compensates for the amenities it provides. You may dedicate an entire room to all of your recreational pursuits while remaining unconcerned about the outside world. It offers adequate room to keep all of your large items, such as your lawnmower and wheelbarrow.
Greenhouse Shed
Grow those tender vegetable plants and tropical flowers in a shed built with glass windows. To promote optimum development and nourishment for them, you must make sure there is adequate sunshine going through. Inside, set aside a little space to hold all of the necessary tools.
Gardening Tool Shed
Just adding an outdoor water supply and a sink to your shed will work wonders for you in the long run. From filling the watering can, washing old pots to tidying up after long sweaty hours of gardening, it sure is a gardener's delight.
Green Roof Shed
A green roof or a living roof has plants covering it. They may be on the expensive side, but definitely make up for it for the aesthetic value. Since you'll be adding the extra layer on the top of the shed, the structure underneath will require strengthening along with waterproofing. It helps in removing the heat from the air, making sure the surrounding area stays cool. It aids in the reduction of environmental noise pollution by absorbing a fair amount of surrounding sound.
Country-Style Shed
A rustic country shed is sure to keep you connected with the good old times. You can add a wooden bench out on the deck to complete the ensemble. You can also install a path constructed of stones, surrounded by plants, and topped off with a fence to give it a more realistic and rich appearance.
Also see: Front Yard Landscaping Ideas | Type of Fences
Open-Air Shed
An open-air shed is one of the simplest to construct and integrate into your garden's flora, requiring minimal space and supplies. You may decorate it with seats and a table to make it a great hangout location for any events you have at your home. It's difficult to miss because there's plenty of room for the gardening equipment too.
Cottage Shed
Architectural features are crucial while designing a cottage shed. You can use light contrasting paint jobs to bring out the true beauty of the plants and flowers that surround it. If elegance and sophistication are something you are looking for in a garden shed, this should be your first pick!
Log Cabin Shed
Almost like a mini-home, the log cabin shed is perfect for storing all the garden tools and essentials while managing to look ravishing and eye-catching at the same time. To give it a more homely feeling, you can add curtains and drapes for its windows and door. If you own a barbecue grill, this shed can be used for storing it during the rains.
Also Read: Should You Buy or Build a Log Cabin
Summerhouse Shed
Fairly large, summerhouses are known for their spacious yet cozy interiors. You should paint the outside walls with light colors to make sure the outside heat doesn't spoil your family time during the summers.
Brick Shed
You can opt for the classic and durable brick shed which is sure to last a decent number of years. Made entirely out of bricks, it serves as an excellent weather repellent. You may decorate the outside look by installing potted plants and other accessories like the garden gnome and bird fountain.
Steep Roof Shed
This type of garden shed usually has little to no room for creativity in terms of deciding the roof. It does, however, give extra headroom and a historic architectural vista from the outside, thanks to its sky-high ceiling. To complete the effect, place a spherical glass window in the center of the main wall.
Forest-themed Shed
To create a forest effect, line the walk from your backdoor to the shed with a variety of plants and flowers. You can install overhead lighting to witness the beauty of your garden in its full glory.
See Also: Moving a Shed to a New House
Should You Build Or Buy A Garden Shed?
When it comes to garden sheds, you have a choice to either build one yourself or buy one that's pre-made. You could choose to get either of them, but factor in the below points before making your choice!
Do It Yourself (DIY) Sheds
Nothing compares to the satisfaction of building something from the ground up and seeing it come to life after so many hours of work. If you're one of those people, then you'll enjoy building one in your backyard. Make sure you have sound knowledge and good expertise in carpentry because sheds are made to endure a long time. You may got through our blog with some Amazing DIY Ideas for Decrating New House.
Store-bought Shed
If it isn't feasible for you to devote long hours to building a garden shed, you can always opt for a store-bought shed. Depending on the type and area available in your backyard, you can choose from a variety of options for the same. Another great aspect about store-bought sheds is that most of them come with a manufacturer's warranty (though the time period may differ.)
Below is a comparison between DIY and store-bought sheds:
| | |
| --- | --- |
| DIY Sheds | Store-Bought Sheds |
| Requires good knowledge of carpentry. | No knowledge of carpentry is required. |
| Building a shed from scratch can take a long time. | Can be set up and ready for use in a day. |
| Cost-effective. | Can be expensive depending upon the type of shed. |
| Can be given any different shape or build. | Come in definite shapes and sizes. |
Things To Keep In Mind When Building A Garden Shed
Before we get into the many sorts of garden sheds you can construct in your backyard, there are a few things to keep in mind for your shed to function well.
Make sure that you or the carpenter you've hired constructs the garden shed on level ground.
Enough headroom is required so that you do not have to slouch your back every time you enter.
Sturdy flooring to support heavy equipment such as a lawnmower.
There must be at least one window for oxygen and sunshine to pass through to avoid suffocation.
Some sort of work table for experimenting with plants or maintaining garden tools.
Proper weatherproofing to prevent leaky roofs.
Also See: Best Natural Weed Killers | How to Weatherize your Home
Conclusion
A garden shed should be one-of-a-kind and personal to you. You're free to add your unique touch in any manner you see fit. At the end of the day, whether it's for storage, a vacation, or a kid's playhouse, it should fulfill the purpose for which it was designed. You can increase its quality by providing essential utilities like power, heating/cooling, and water supplies. Make sure to maintain it regularly – cleaning, weatherproofing, insulation are important for its durability.
FAQs For Best Garden Shed Ideas
Is It Cheaper To Build A Shed Or Buy A Shed?
If you have sound knowledge of carpentry and have good experience with the same, it will be cheaper to build a shed instead of buying one.
How Can I Make My Shed Look Good Outside?
There are several ways to make your shed look good from the outside. To attractively incorporate your garden shed into the current surroundings, consider adding climbing plants. Nest boxes and a water fountain for birds can be a great way to enhance the overall beauty of the shed. You may paint your backyard in contrasting colors to stand out or similar colors to fit in with the surroundings, depending on the sort of theme you desire.
What Is The Most Durable Type Of Shed?
Metal sheds are more durable than wooden or plastic sheds. Metal sheds also require less care than wooden ones.
Why Are Garden Sheds So Expensive?
The increased prices of garden sheds have a lot to do with the global shortage of timber (one of the most commonly used types while building a wooden shed.)
What To Put Inside A She-Shed?
You may put up a shelf to better organize your belongings. A table affixed to the wall and a chair next to it may be used as a wonderful working location the next time you need a peaceful environment. It all depends on what you want to do with the shed.