Best Formal Living Room Ideas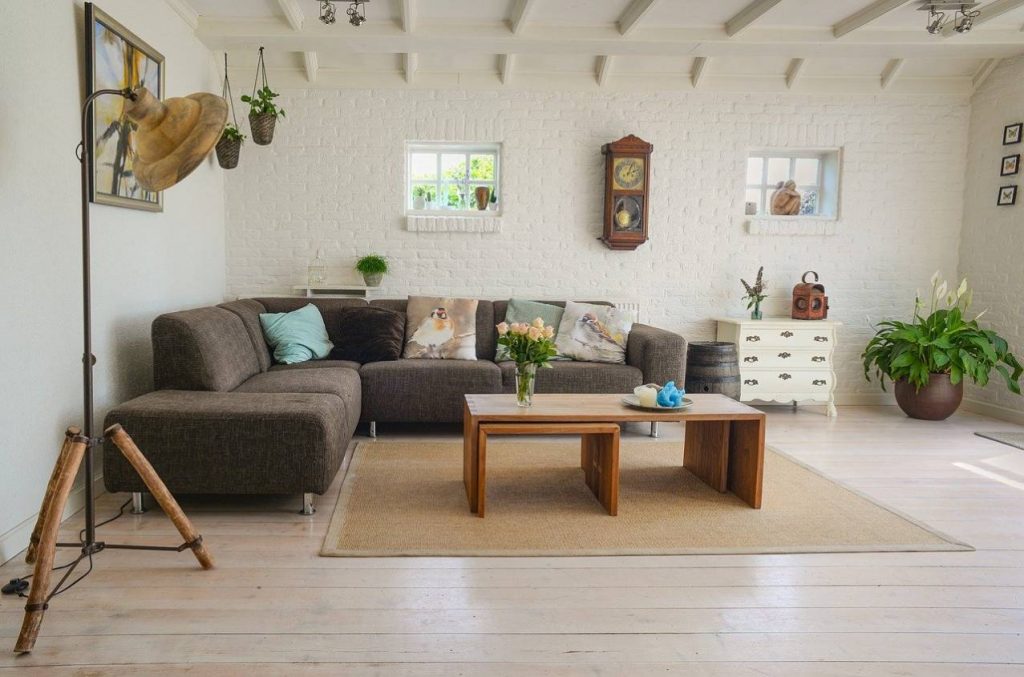 Typically, a formal living room is a place where you host all your guests during gatherings, meetings, etc. It's usually located at the entrance of the house rather than an informal room which is a bit deeper within the house. Be it the furniture, décor, or wall art, your guests and relatives must feel welcomed and comfortable at your house. Since you spend most of your time at home in the living room, it's critical to select the correct theme and setting to give it the warmth and coziness you desire.
Living rooms were solely meant to be a formal display area for the guests in the olden times. But, over the years, the living room has taken shape of being a common and relaxed space for friends, family, and guests to hang out in. While some still adhere to the old norms of keeping it strictly formal, it all boils down to what function you want your formal living room to perform. So here are some great formal living room ideas that you can emulate in your house!
Traditional Living Room
Symmetry is the highlight of any traditional living room setting. Ensuring the right balance in terms of furniture hues and architectural accuracy will work wonders for your room. Even if you use a different color palette, make sure the furniture pieces connect in terms of size, build, and general appearance to set the correct tone.
Rustic Modern Look
Consider placing a brick-style fireplace with distressed leather sofas pointed towards it if you want your living area to have a rustic feel. A beautiful hardwood floor will undoubtedly complement the whole look. Instead of using conventional light bulbs, you can use a cast-iron chandelier as your main source of illumination. If any of your family members enjoy knitting sweaters on a nice seat, you can also include a wooden rocking chair.
Also See: Tips to Weatherize your Home
Vintage Living Room
Choose a nostalgic living room environment, similar to the one you had as a child in your parents' home. If you have any ancient sculptures or paintings from your travels across the world, now is the time to display them prominently and let their splendor be the center of attention. Add a brown-colored rug to really feel the vintage vibe.
Elegant Living Room
If you want your living room to ooze elegance and sophistication, invest in long curtains made of high-quality fabric for starters. When it comes to choosing the colors for your furniture pieces, go for the white and blue combination with a hint of pink shade for cushions and other accessories. A piano set at a visible corner of the room will take your living room game to new heights.
Contemporary Style Living Room
Dark textured walls with abstract paint strokes provide an amazing contrast and conform to the contemporary theme you desire. An oversized lamp or pendant light can help bring out the true character of the living room area. Give life to your interior by installing houseplants in dedicated corners of the room. Read our article on What is Contemporary Look to know more about this.
Minimalist Style Living Room
You don't need to go above and beyond to make your living room a welcoming place for your guests. Take the minimalistic route with the right selection of furniture and limited but quality accessories to make an impact. A sofa and a chair set should do the trick. Replace your television set with a mini library or disguise it well so that it's not visible in the first instance. Go thorough our Blog on Minimalist Home Decoration tips to get more ideas about this.
Tall Window Living Room
Opt for floor-to-ceiling windows if you wish for a well-lit living room space. The beauty of these windows is that you can arrange a couple of chairs right next to these windows on a summer afternoon and bask in the natural sunlight. You can install light shade curtains to enhance the overall look of the living space.
Brown Living Room
There's something about the brown walls and contrasting furniture combination that never disappoints. Mild colored sofa, ottomans, and mini shelves around the living room will make the appearance stand out. Looks even better if you have a cathedral-shaped ceiling.
Artsy Living Room
Pieces of art are one of the finest and most admirable parts of any living space. They blend best with a formal and classy room setting. You can put various abstract wall paintings, sculptures, music collections, and much more on display. It's a perfect setting to ponder over the progression of the distinct art forms over the years while sipping your favorite wine. You can buy unique art pieces online too.
Spacious Living Room
Invest in a sectional sofa and a couple of ottomans if you're solely concerned with maximizing space and accommodating all of your guests. Your choice of sofa will determine whether or not you need to compensate for the unused space to improve the appearance of your living room. You won't need anything else to complete the design if you choose a space-saving yet attractive sectional or an L-shaped sofa with armchair support. Read on our article on how to make your room look bigger to get more ideas about creating spacious living room.
Country Style Living Room
Every country-style living room has a fireplace at the heart of it. An intricately patterned area rug and a glass table on top of it in the middle of the room provide value and essence to the theme. Install a television screen above the fireplace to enjoy movie nights during winters.
All-Wood Living Room
If you want to create a space with the proper amount of coziness and warmth, an all-wood room design is always a fantastic choice. From hardwood flooring to furniture pieces, an all-wood approach adds value to your living room. A rocking chair and a few wooden bar stools would be a nice touch to the entire theme.
Enormous Seating Themed Living Room
If you routinely entertain large groups of people, you should allocate more space for seating alternatives than for other accessories. Look for sectional sofas, huge ottomans, and accent chairs to ensure that everyone has ample room to relax and participate graciously in the ongoing conversations.
Things To Keep In Mind When Designing A Formal Living Room
Location
The location of your living room is crucial in deciding the design that would work best. If it's a little isolated from the kitchen, there's more freedom to experiment with different themes and ideas which don't necessarily match the other areas of your house.
Always Invest In A Good Sofa
Sofas are the centerpieces of any living room setting and that's the place where all the conversations and discussions happen. A good, long-lasting sofa not only elevates your décor game but also ensures that the fun times never stop.
Your Accessories Matter!
Be it a tiny potted plant or an ancient sculpture, every little detail you add will shape the tone of your living room. If you have a specific theme to follow, look for ensembles that will help you bring your imagination to life. Decorative items like pillows and rugs also add quality to the room.
Pay Attention To The Lighting
This can either make or break your living room game. Choosing the right lighting to go along with your theme and furniture might be a little tricky but in the long run, it will help add value to your living room. From natural lighting to ambient lighting to go with a particularly dark theme, there are various options to choose from.
Room Layout
Depending upon the type of function you want your living room to provide, placing your furniture accordingly is crucial. If you plan on having frequent house parties, you may want to push all your furniture against the walls to leave enough space in the middle for your friends and family to gather and have fun. But if you intend to make good healthy conversations a top priority of the living room, pull your furniture away from the corner and position furniture such as the sofas in such a way that they face each other and encourage more interactions.
Also See: Buy furniture at Cheap Rates | What is a Ranch Style Home | How to paint textured wall?
Conclusion
The living room is one of the most important and active areas of your house. By the aspects it addresses, the setting of the interior space has a significant impact on human behavior. So, you need to dedicate a little time and energy to transform it into a place that truly connects with you. And the above formal living room ideas would be something you can try!
FAQs About Best Formal Living Room Ideas
What Else Can I Do With A Formal Living Room?
Here are a few alternatives for a formal living room:
Turn It Into A Playroom For Kids – Give your little ones a separate room to play and give wings to their imaginations. Cover the walls with their favorite cartoons and superhero posters. Add fun physical games like a mini jungle gym or a plastic slide to get them charged up.
Make It A Guest Bedroom – If you're running short on bedrooms and have no place to provide your guests for sleeping should they decide to stay over on the weekend, consider turning the living room into a guest bedroom. Add a bedside table and a lamp to ensure comfort.
Set Up A Home Office – In the growing work-from-home culture, a separate environment for working is the need of the hour, and turning your living room into a home office can be beneficial in the long run.
Turn It Into A Gaming Room – Always wished for a private den to play games and de-stress yourself from time to time? A gaming room should be the perfect solution for that. Design it any way you like with the equipment that suits your budget.
What Is The Point Of A Formal Living Room?
The main purpose of a formal living room is to provide a comfortable and welcoming space for family, friends, and guests to gather and have a good time. It differs from other rooms of the house and its make and interior may also vary depending upon the theme you choose.
How Can I Make My Living Room More Functional?
Clear The Clutter – Make sure you remove redundant things from your living room for maximizing space and better functionality.
Shelves Are Your Best Friend – Vertical shelves mounted on the wall will certainly help in storage and organized shelves also improve the overall look of the room.
Multi-Purpose Furniture – A foldable bed with storage, multi-functional office table, and many such furniture pieces can save you space and provide you ample storage too.
How Can I Make My Living Room Beautiful?
For a living room to look beautiful, you must select the best color combination possible. Invest in a good wide area rug and pay close attention to the lighting you're planning to install. Make sure your furniture matches the theme of your living room and complements the overall style. Remove any redundant accessories that may affect the look of your room. You may also our blog on consider Home Remodeling Ideas to know more about this.