HOW DOES 9KILO WORK
It doesn't get any simpler than this!
Submit
Tell us a few basic details about your move. View
See the estimated price range based on your details. Get and Compare
Receive multiple quotes from qualified companies. Redeem
Don't forget to redeem your free coupon!


WITH 9KILO, MOVING IS FAST, EASY AND FUN!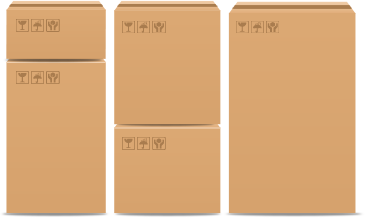 GET UP TO 6 MOVING QUOTES

We'll give you a lot of options to choose from.
Choose the one that best fits your needs.

WE ARE EXTREMELY PROFESSIONAL

Confused about moving? No way! Our professional team will be right by your side every step of the way.

SAVE UP TO 50% OFF

Heavy lifting doesn't have to come at a heavy price.
9Kilo has some exclusive deals and discounts just for you.
9Kilo was first established in Canada back in 2005. It started out as a company that brought clients and movers together to create a mutually beneficial setup where customers got the best of what moving has to offer. Thanks to its astounding success through the years, 9Kilo has now become a respected name in the moving industry. In 2011, the company expanded its operations to the United States in order to cater to the demands of the ever-growing American market. 9Kilo specializes in national moving and long-distance moving. We are committed to providing national movers that are trustworthy, precise and always on the dot. We don't take things to chance and we don't second guess. With 9Kilo, you can be assured of accuracy and peace of mind.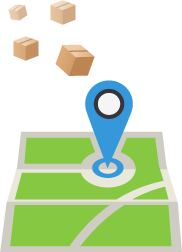 WHAT THEY'RE SAYING
You're in good hands with 9Kilo.
"9Kilo is amazing! My husband and I had to move really fast because of his work reassignment. The time crunch was really stressful so we had to find movers VERY quickly. But we couldn't just get any company out there. We were very picky about their history, track record and professionalism. 9Kilo was able to help us find several movers in just a few hours. They were all reputable companies too!"




"The best thing about 9Kilo's service is that it's 100% free. I thought they would charge me for helping me find quality movers, but not a single cent was charged. They're a real lifesaver. Two thumbs up!"




"I didn't have friends or family who could give me recommendations on moving companies. I also didn't have the time to browse through the yellowpages. But all that aside, 9Kilo sent several quotations along my way all in a single day. Talk about convenient!"




Veronica P.




Spokane, Washington

"Most people tell me that moving is a real, big, pain the behind so I dreaded the whole thing and didn't know where to start. When I learned about 9Kilo, my worries evaporated and I was able to do everything step-by-step. They took care of the tricky parts for me! I highly recommend them to anyone who wants an easy move."




Sally Mae R.




Houston, Texas
TRUSTED BY